News
Americanah: HBO Max Series Adds Director Chinonye Chukwu
HBO Max has ordered a series based off the best-selling novel Americanah, with Lupita Nyong'o starring and Danai Gurira writing.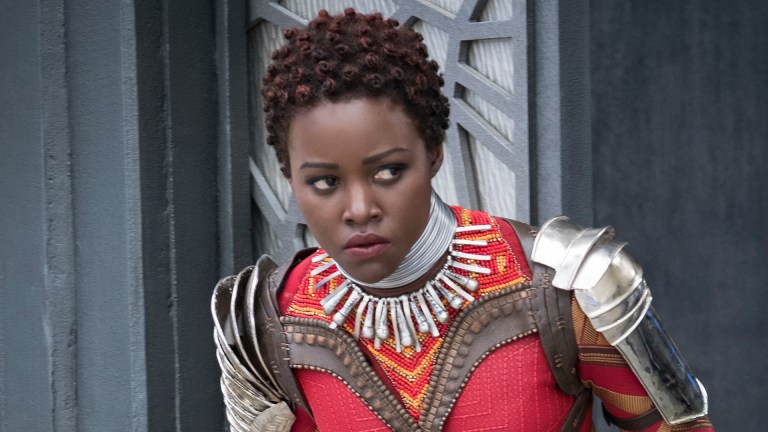 WarnerMedia has turned to some very famous, talented people to jumpstart its upcoming HBO Max streaming platform. But they may have outdone themselves with this latest news.
HBO Max announced that they have ordered a straight-to-series adaptation of the best-selling novel Americanah from Chimamanda Ngozi Adichie. Oscar-winning actress Lupita Nyong'o (Us, Black Panther) will star in the series while actress Danai Gurira (Black Panther, The Walking Dead) will write the pilot and serve as showrunner on the series. Gurira was nominated for a Tony award in the writing category for 2016's Eclipse. 
"Americanah has sparked a cultural phenomenon and is revered by fans around the world. It has affected me deeply as one of the most moving, socially relevant and romantic stories of our time," Sarah Aubrey, head of original content, HBO Max said in a statement. "With exceptional talent like Lupita and Danai in front of and behind the camera, this series will give viewers a uniquely heartfelt and unforgettable experience."
read more – The Uninhabitable Earth: HBO Max Orders Climate Change Anthology Series
To add to the talent involved, HBO Max announced during the 2020 Winter TCA press tour that Clemency director Chinonye Chukwu will be joining the project as well. Chukwu will direct the first two episodes of the 10-episode series. 
Americanah was published in 2013 and won its author, Adichie, the 2013 National Book Critics Circle Fiction award. It tells the story of Ifemelu, a young Nigerian woman who immigrates to the United States to attend college. While in the U.S. Ifemelu deals with leaving her high school love behind and contends with what it means to be black in the post 9/11 Western world.
Americanah Release Date
There is no word on a release date yet for Americanah but HBO Max is expected to launch in May 2020.
Americanah Cast
Lupita Nyong'o, who can most recently be seen in horror film Little Monsters, will portray Ifemelu. Filling out the cast beyond Nyong'o are Zackary Momoh (Harriet), Uzo Aduba (Orange is the New Black), and Corey Hawkins (24: Legacy).
Alec Bojalad is TV Editor at Den of Geek and TCA member. Read more of his stuff here. Follow him at his creatively-named Twitter handle @alecbojalad