News
American Vandal Trailer: Netflix Making a Murder Spoof Series
Netflix tackles self-satire with the American Vandal trailer, a comedic take on the true crime genre of Making a Murderer.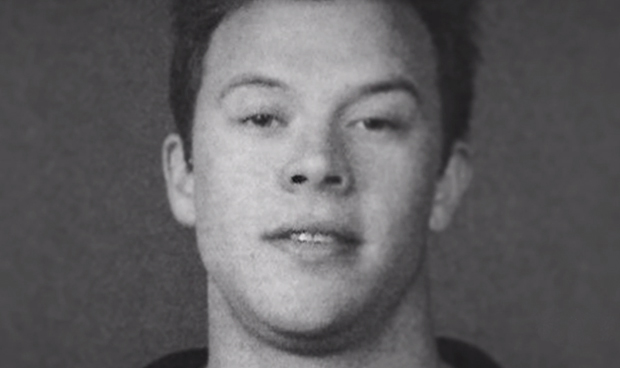 While it may feel like ages ago, it's hard to forget the holiday season of 2015, when Netflix's Making a Murderer true crime documentary series had the entire nation enthralled (and divided,) about the case of accused murderer Steven Avery. While the phenomenal docuseries is working on a follow-up season, Netflix offers a parody series from the people of Funny or Die, called American Vandal, possibly to keep Making a Murderer in the public consciousness while Season 2 gestates.
American Vandal Trailer
"The ball hairs – they're different."
While, from a technical and stylistic standpoint, the American Vandal trailer perfectly emulates a typical true crime documentary series, notably Netflix's own Making a Murderer, the touted tagline "Who drew the dicks?" may just be a tip-off that it's not entirely on the level. Indeed, American Vandal is a spoof series, a proverbial "Weird Al" Yankovic of true crime series, designed to utilize a meme at a point when it's still surging in the zeitgeist consciousness. However, rather than a murder, rife with an intriguing mix of dubious defenses and local police corruption, the object of American Vandal is high-school senior Dylan Maxwell, whose (allegedly unjust) expulsion for dick graffiti across campus becomes the exploratory centerpiece of a case seemingly involving a faculty conspiracy.
American Vandal Details
American Vandal will manifest as an 8-episode Netflix series. It is the brainchild of its director Tony Yacenda (Pillow Talking) and Dan Perrault (Honest Trailers), with showrunner Dan Lagana (Zach Stone Is Gonna Be Famous).
Jimmy Tatro plays Dylan Maxwell, the dick-drawer at the center of the series. Tatro's CV includes comedy offerings such as the 2014 film sequel 22 Jump Street and the 2016 comedy series revival movie Blue Mountain State: The Rise of Thadland. He made his onscreen debut in the 2013 comedy film Grown Ups 2,
American Vandal is produced by Funny or Die and CBS Television.
American Vandal Release Date
American Vandal will attempt to shift America's true crime fixation towards accused phallic tagging when it arrives on Netflix on September 15, 2017.
Read and download the full Den of Geek Special Edition magazine here!