News
American Horror Story: Coven Gets First Trailer
FX's American Horror Story: Coven, aka Season 3, has its first trailer...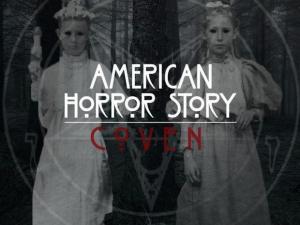 FX has released the first teaser trailer for American Horror Story: Coven, the third season of the horror series. Selling an entire season in under 20 seconds should be nigh impossible. Then again, maybe it should be a test for how good material (or a concept) is.
Take this remarkably intriguing and beautifully creepy promo for FX's forthcoming American Horror Story: Coven. Little is known about the third year in this anthology series other than Ryan Murphy promises that it will be disturbing and about a coven in New Orleans. 
What better way to sell that than some surrealist imagery and the best use of "House of the Rising Sun" since Martin Scorsese's
Casino.
Season 3 of American Horror Story will star Jessica Lange, Emma Roberts, Kathy Bates, Angela Bassett, Patti LuPone, and Taissa Farmiga will return.
Check out the eerie brief teaser trailer for American Horror Story: Coven, below, and look for the show to return to FX this October.
Tense, creepy and completely bizarre, and we're already hooked! Entitled "Dentention," the add seems to imply that we are going to be at a boarding school of some sort. With all the students looking away from the door and clearly off their feet, can we expect a school gang of witches? Knowing Ryan Murphy, they would be of the Catholic schoolgirl variety, which would explain the seamlessly white walls and floor. White, the color of innocence, purity and hope. Red, the color Murphy is about to splash it with.