News
American Gods Sequel Novel Still Possible
Neil Gaiman's second American Gods book is "probably about five years away", but he's told the TV execs what's ahead...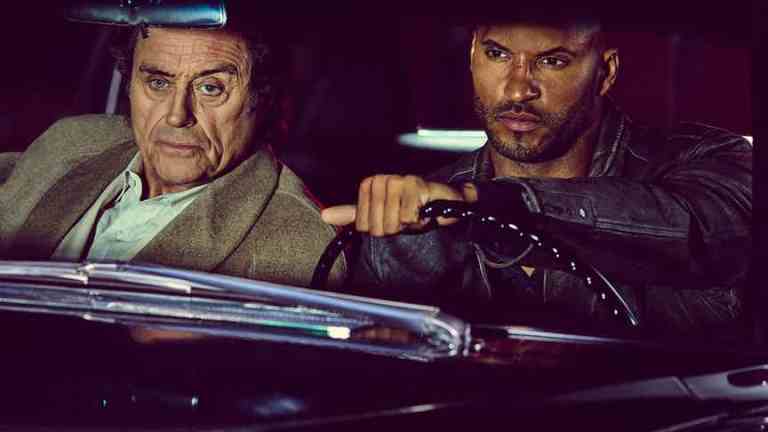 Neil Gaiman's American Gods novel is enjoying a huge revival in popularity right now, thanks to Starz's glossy TV adapation by Bryan Fuller and Michael Green. Gaiman has long talked about penning a sequel to the book, but in a new interview with Collider, he's revealed that he hasn't held back on telling the TV execs about the sequel's plot points.
"I had to tell Bryan and Michael stuff," he explained, "before they even sat down to write, about future American Gods stuff. I had to say, 'Look, here are lines of dialogue that may not seem very important and that may just seem like weird things that characters are saying, but trust me, the entire plot of American Gods 2, including the title, hinges on these lines being there. I'm not even going to be mysterious. Here is information about that. If I'm killed in a horrible road accident, or possibly just killed in an awful baking disaster, you'll know what this is for and you can keep going.'"
Gaiman also revealed that the TV version of American Gods may well influence his writing, saying this on the topic:
"What's interesting is that what will probably happen now is that the next time I come to write Wednesday, he will sound a whole lot more like Ian McShane. Ian's lovely delivery is so amazing that he's replacing the slightly gruff Wednesday in my head with a much more charming version. You realize that he is a confident man, and you just want to trust him. No matter what else is going on and what else he's doing, you will trust Ian McShane. That performance has definitely crept in there."
So, with American Gods season 1 already on the air and season 2 on the way, is Gaiman racing to finish the second book? No, he isn't, by the sounds of it.
"I figure that it's probably about five years away," he revealed, when asked when we might get to see the second book. Gaiman teased that the TV adaptation may have finished with the first book once these five years are up, if you account for the extra plotlines being added.
He said, "we easily have another four seasons from the [first] book. Every time you put down a new piece on the board, you have to build a new piece of board for it. Once we're following Laura around, now that's part of the plot. Once we are following all of these characters around, it grows."
We'll keep you updated on the status of the American Gods 2 novel, over the next five or so years. You can read the full Collider interview here.