News
American Gods Season 3: Orlando Jones Won't Return
Orlando Jones says he has been fired from American Gods season 3 for racially-motivated reasons. The studio claims the firing is plot-based.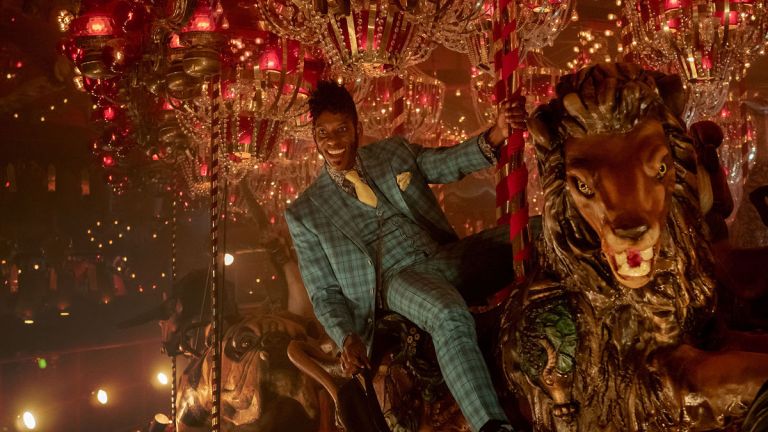 Many TV series that experience chaos behind the scenes never end up seeing the light of day. But here is Starz' troubled Neil Gaiman adaptation American Gods making history by still being difficult into its third season.
American Gods actor Orlando Jones (who plays Old God Anansi a.k.a. Mr. Nancy) has been let go from the series and will not appear in American Gods season 3. Both Jones himself and American Gods production studio Freemantle have offered up differing reasons for Jones' departure.
Jones first reported the news via his Twitter account. In a posted video he said that Freemantle believed Mr. Nancy's "angry, get shit done" approach was the "wrong message for black America."
Jones further commented on the situation, specifically mentioning new American Gods showrunner (the show's third in as many seasons) Chic Eglee.
"This white man sits in that decision-making chair and I'm sure he has many black bffs who are his advisors and made it clear to him that if he did not get rid of that angry god Mr. Nancy he'd start a Denmark Vesey uprising in this country. I mean, what else could it be?" Jones said.
Representatives from Freemantle reached out to Deadline in the afternoon to provide an alternative explanation for Jones' firing.
"The storylines of American Gods have continually shifted and evolved to reflect the complex mythology of the source material," a spokesperson for the company told Deadline. "Mr. Jones' option was not picked up because Mr. Nancy, among other characters, is not featured in the portion of the book we are focusing on within Season 3."
Freemantle further clarified that American Gods season 3 will cover the Lakeside arc of Gaiman's original novel. Lakeside is a mysterious town that protagonist Shadow Moon (Ricky Whittle) resides in to hide from the New Gods while Mr. Wednesday (Ian McShane) travels the country trying to convince other Gods to join their war. American Gods has moved at a snail's pace through Gaiman's book with the first two seasons only covering about a third of the story's 800 pages.
read more: Upcoming Neil Gaiman Adaptations
Jones had been with the show since its first season and also served as a producer. Though American Gods has had a hard time retaining writing and producing talent, Jones is the first actor to leave since Gillian Anderson did at the end of season 1 (though her departure was willing and in response to Bryan Fuller leaving).
Whatever went down here, it's reassuring to know that American Gods' struggles continue apace.
Read and download the Den of Geek Lost In Space Special Edition Magazine right here!
Alec Bojalad is TV Editor at Den of Geek and TCA member. Read more of his stuff here. Follow him at his creatively-named Twitter handle @alecbojalad