News
American Gods Season 3: Release Date, Cast, Plot, and News
American Gods season 3 will happen on Starz, with Chic Eglee as showrunner.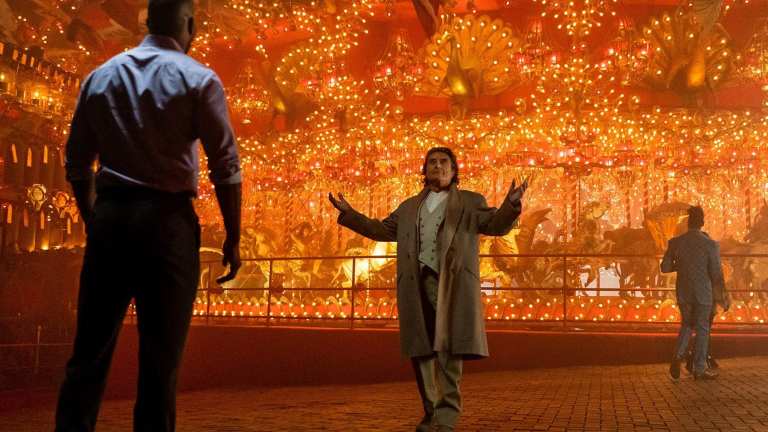 American Gods Season 3 is a go! Starz announced only one episode into American Gods Season 2, that the adaptation of Neil Gaiman's beloved novel, will be getting a third season. This is good news for anyone who is into mesmerizing visuals and fantastical commentary on today's sociopolitical status quo. Also, for anyone who wants to see this full story brought to the screen. While the second season itself was hit and miss, it's good to know we'll get more of the story on screen before it all wraps up.
Who will be showrunning American Gods Season 3? Usually, when a TV show gets a third season renewal, it's pretty obvious who will be helming the ship. But, given that American Gods allegedly fired its Season 1 showrunners Bryan Fuller and Michael Green and then reportedly later asked Jesse Alexander, who took over for Fuller and Green, to step down halfway through the production of Season 2. However, Charles "Chic" Eglee will be the showrunner of American Gods in this new season. Eglee has previously written for Dexter and The Shield, as well as co-created the show Dark Angel alongside James Cameron. (He's done some other stuff, too, but Dark Angel will always be worth mentioning, in my book.)
"I'm thrilled American Gods has been renewed for a third season, and even more thrilled that I'm getting to work on it with Chic Eglee," said Gaiman. "Chic is the best partner-in-crime. We've been working for weeks now on the shape of the season and I'm delighted that he gets to carry the American Gods torch on to glory. Thank you to Fremantle, Starz and Amazon for having faith in the series, to Bryan, Michael and Jesse for bringing it this far, to all the cast and crew, and most of all to the viewers. It's their love of the characters that took us to this point, and will take us on to the next chapter."
American Gods Season 3 Release Date
Given the delays that season two faced, we're hesitant to speculate on when we'll see American Gods season 3. It seems that the most optimistic projection at the moment would be for it to arrive in the summer of 2020, but we'll update this when we have official confirmation.
Now that production has begun on Season 3, it will only be a matter of time before we have a release date!
American Gods Season 3 Cast
Orlando Jones will not appear in American Gods season 3. He revealed the news in a Twitter video in which he claims that the studio, Freemantle, did not want Mr. Nancy's "angry, get shit done" approach "sending the wrong message to Black America." Freemantle responded in turn saying Jones and Mr. Nancy's departure was plot-based. 
Either way, Jones becomes the first major cast member to leave the show since Gillian Anderson after season 1.
Iwan Rheon has been officially announced for the cast of American Gods for Season 3, in which he'll play "a charming, good-natured" leprechaun character named Liam Doyle. The role, at a glance, sounds like something in the wheelhouse of the Welsh actor, Rheon, who, of course, is best known for his memorably wince-inducing role as the smiling and sadistic Ramsay Bolton on Game of Thrones. After wrapping that run back in 2016, he moved on to co-star on ABC's short-lived (and much-maligned) Marvel TV series, Inhumans, seemingly type-casted as the backstabbing and imperious Maximus. He's since fielded a TV run on the internationally-distributed drama, Riviera, and has been seen in films such as Mission of Honor, Berlin, I Love You and, most recently, played guitarist Mick Mars in Netflix's 2019 Mötley Crüe biopic, The Dirt.
The series recently added a slew of new guest stars as Season 3 continues on with the book's story: Dominique Jackson (Pose) as Ms. World, Eric Johnson (Vikings) as Lakeside's Chief of Police Chad Mulligan, Marilyn Manson (Salem) as Johan Wengren (details below), Blythe Danner (Huff) as Demeter (details below), and Herizen Guardiola (The Get Down) as Oshun.
Ashley Reyes (Night Has Settled) has joined the cast as a series regular. Reyes will play Cordelia, who (via Deadline), "was a whip-smart but rebellious college dropout facing mounting legal bills and student debt before Mr. Wednesday arrived in her life. Now, she road trips across the country meeting her boss' eccentric friends and helping him with 'tech stuff,' unaware she's caught up in a divine battle for the soul of America."
Returning cast members include: Ricky Whittle as Shadow Moon, Ian McShane as Mr. Wednesday, Emily Browning as Laura Moon, Yetide Badaki as Bilquis, Bruce Langley as Technical Boy, Crispin Glover as Mr. World, Omid Abtahi as Salim, Peter Stormare as Czernobog, Demore Barnes as Mr. Ibis and Devery Jacobs as Sam Black Crow.
Blythe Danner recently joined American Gods Season 3 to field a four-episode arc, reported Deadline. She will play Demeter, described as "the Greek goddess of the harvest who has an unresolved romantic history with Mr. Wednesday. But Wednesday has a bigger obstacle to overcome if he wants her help in his war effort: her involuntary commitment to a mental institution." Danner, a veteran actress and two-time Emmy winner – who recently reprised one of those award-winning roles on NBC's Will & Grace revival series – was just seen on the big screen in the September-released thriller, Strange But True, and was seen opposite John Lithgow in this past August's drama, The Tomorrow Man.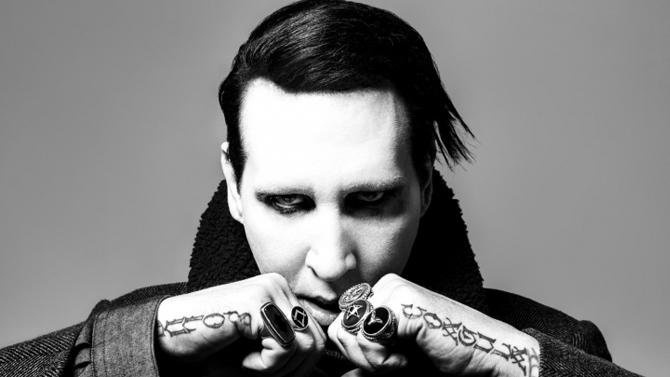 Marilyn Manson is joining the cast of American Gods Season 3, according to Deadline. The mind-bendingly macabre heavy metal icon won't have to stretch his acting range when he plays Johan Wengren, the blood-thirsty lead singer of Blood Death, a Viking death metal band. It seems that the band and its frontman will serve as a source of power for Mr. Wednesday's (Ian McShane) war against the New Gods. As showrunner Chic Eglee lauds of Manson's addition to cast:
"As a long-time admirer of his estimable talent as an author, artist, musician, and actor, it is dope indeed to be working with Mr. Manson in Season 3 of American Gods." He adds, "Bringing his specific energy, wit, and boundless enthusiasm for all-things-Neil-Gaiman to the role of Johan, a Norse 'berserker' in service to Odin, his performance promises to be disturbing, original, and uniquely entertaining."
Manson, born Brian Hugh Warner, has made quite the side gig of acting amongst "the Beautiful People," especially as of late, coming off a 2017 TV run on WGN's Salem, and, notably, a 2014 run on FX's Sons of Anarchy, along with several one-off guest spots and 1990s-era film appearances in Jawbreaker and David Lynch's Lost Highway. He'll next be seen recurring on HBO's upcoming sequel series, The New Pope, and CBS All Access's TV reboot of Stephen King's The Stand.
American Gods Season 3 Plot
The official synopsis?
This season follows Shadow as he attempts to break away and assert himself as his own man, setting down roots in the idyllic snowy town of Lakeside, Wisconsin, where he'll uncover a dark secret while exploring questions of his own divinity. Guided on this spiritual journey by the gods of his black ancestors, the Orishas, Shadow must decide exactly who he is—a god seeking veneration or a man in service of the "we."
American Gods Season 3 Promo Images
Check out this killer promo art for American Gods Season 3…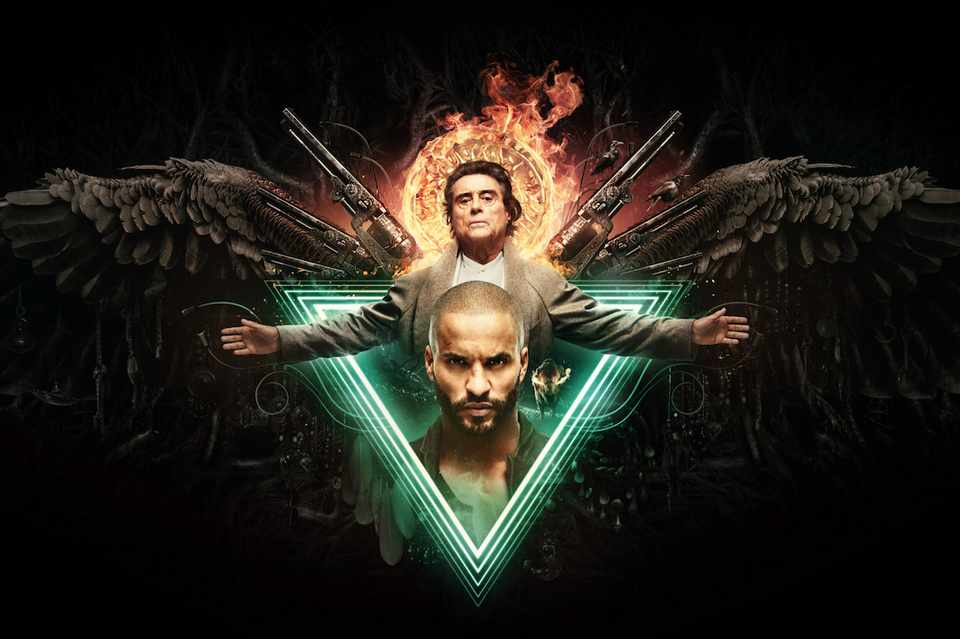 Kayti Burt is a staff editor covering books, TV, movies, and fan culture at Den of Geek. Read more of her work here or follow her on Twitter @kaytiburt.
Joseph Baxter is a contributor for Den of Geek and Syfy Wire. You can find his work here. Follow him on Twitter @josbaxter.