News
American Gods Season 2: Bryan Fuller Confirms He Was Fired
We briefly got Bryan Fuller's perspective on his and Michael Green's departure from Season 2.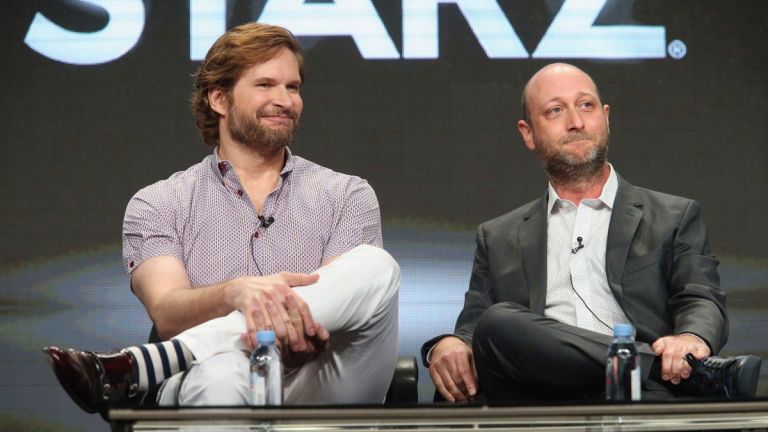 American Gods, hoo boy.
We have no idea how American Gods Season 2 got made, but it did. We also have no idea who ran the show. It might have been Season 1's 2nd unit director, Chris Byrne, but perhaps not officially. Jesse Alexander, who was in a producing role on both Star Trek: Discovery and Hannibal, was set to take over showrunning duties, but then was "sidelined" as Starz's continuing adaptation of Neil Gaiman's novel built up steam.
The man behind the source material even had to publicly deny he was the one really in charge behind the scenes at one point! We'd imagine everyone involved in Season 2 could write their own book about the behind the scenes business on this one.
Someone who would clearly like to set the record straight is American Gods' original showrunner Bryan Fuller. He took to Twitter last night (via io9) to confirm that he and co-showrunner Michael Green were indeed fired off the series some way into pre-production on Season 2:
Me @andmichaelgreen never abandoned @AmericanGodsSTZ @GodsOnAmazon. We were dedicated to cast, crafted the season, wrote 5 episodes, even had Media as Mr. Rogers & Princess Leia. We were in the process of reducing scope due to a dramatic budget reduction when we were fired.
Fuller soon deleted the Tweet.
Further reading: American Gods Season 2 Hopes to Move Past BTS Drama
Gillian Anderson featured as the god Media in Season 1, and it's a shame that we'll never get to see her as Princess Leia (calm down, you in the back) and other pop culture incarnations. The actress left American Gods shortly after hearing that Fuller and Green had been pushed out of the series, and has since been replaced by Shameless star Kahyun Kim as New Media.
More as we have it.
American Gods Season 2 will premiere on Sunday, March 10th, 2019 at 8 p.m. ET on Starz and will be available the same day on the Starz App.