News
Too Old to Die Young Trailer Confirms Release Date
Nicolas Winding Refn directs all ten episodes of Too Old to Die Young, Amazon's new assassin series. Here's the first trailer...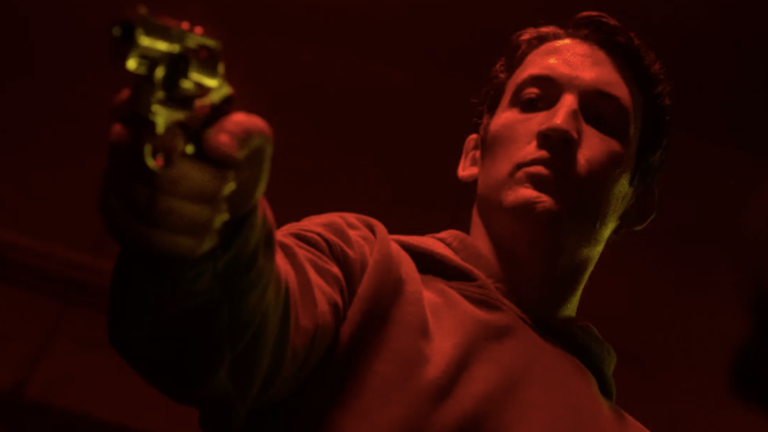 Assassins aren't known for their longevity, but Amazon is betting Drive director Nicolas Winding Refn's upcoming series, Too Old to Die Young, might stick around for a while. They ordered ten episodes and cast Fantastic Four star Miles Teller as Martin, a grieving cop who goes bad.
The Too Old to Die Young series is set in the criminal underworld of Los Angeles, where a society of assassins holds court. It was written by Refn and comic book writer Ed Brubaker, with Refn directing every episode himself. Refn wrote and directed Valhalla Rising, directed Drive, and worked on the films The Neon Demon and Only God Forgives.
Here's everything else you need to know about the series:
Too Old to Die Young Trailer
The first trailer has arrived!
Too Old to Die Young Release Date
Too Old to Die Young is set for Amazon Prime on June 14.
Too Old to Die Young Cast
Too Old to Die Young will be Teller's first series regular role. According to THR, Miles Teller plays Martin, a cop mourning the murder of his partner who, along with his partner's killer, gets pulled into a scenario involving Yakuza soldiers, cartel assassins, the Russian mob, and gangs of teenage murderers.
Starring alongside Teller are Jena Malone (The Neon Demon), William "Billy" Baldwin (Backdraft), John Hawkes (Deadwood), Cristina Rodlo (The Condemned), Augusto Aguilera (The Predator), Nell Tiger Free (Game of Thrones), Babs Olusanmokun (The Defenders), and Callie Hernandez (Alien: Covenant).
More news as we hear it.