News
Amazon Won't Compete with Netflix's Volume, Says Studio Boss
While Amazon Prime is preparing a flood of new content, the studio's new boss is scaling back the idea of Netflix-like volume.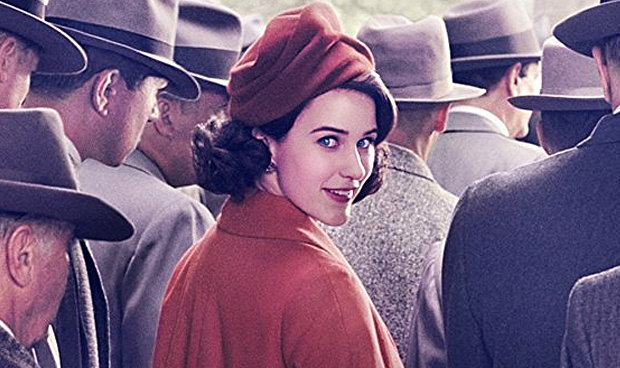 Amazon Studios has several exciting projects in the works, most notably its $1 billion Lord of the Rings television series. Indeed, in the aftermath of a recent turnover of leadership from harassment-allegation-tainted Roy Price to former NBC president, Jennifer Salke, Amazon's content initiative, will shift resources away from expensively esoteric prestige projects like The Last Tycoon to a flood of more accessible small-screen fare. However, lest anyone get the wrong idea, Salke clarifies the scale of said content flood.
Salke is auspiciously promising Amazon Prime subscribers what she calls a "bigger slate" of content that will be "more attention-getting." However, in a comprehensive interview with Deadline, she also goes out of her way to clarify the scope of this promise. While one might take her words as a shot across the bow to the world's biggest provider of streaming content, Netflix, Salke is mitigating such a lofty notion. When asked if Amazon's new slate will even come close to matching the content volume of Netflix, she answers:
"No. I think we're not going to be in that kind of volume game. I think it's just about widening and bringing in as many kind of passionate core viewers as we can, and I don't think you can please everybody. We all know in the creative community that "broad" is sort of a bad word, and that's not what we're doing. Thinking back to the comedy strategy at NBC and the like, you're going to go broad on all those shows, like that comedy with the monkey (Animal Practice). I think that was a helpful lesson to talk about here with the company, and we're not going broad."
At this point, Netflix is an entertainment juggernaut that is pumping out premium content on a level that even the world's biggest retail entity, Amazon, isn't looking to challenge, at least directly. Indeed, Salke explains that Amazon Studios' new approach will involve an attempt to distinguish Prime's brand from the all-encompassing global grip of the Netflix lineup, as well as up-and-coming competitors like Hulu and the belated endeavors of the Big Three networks to get into the streaming game, notably with the Star Trek: Discovery-touting CBS All-Access. She explains the dynamic between scale and quality, stating:
"I think we have to keep the bar excellent. You can't go big and go irrelevant. You need to do something that's exciting and relevant to a core audience, and that's the best way to capture success, I think. So, that's what we're doing. Volume-wise, I think we're going to provide something different than what our competitors or at least what Netflix is doing. I appreciate them, and I'm a fan, but we're going to try to create a more of what's best of the traditional home for talent where you have all these opportunities across film, digital, series, alternative, limited series, and everything in between to be able to explore here."
Salke also expresses her intention to become a leader who fosters, rather than hinders, the creative process of Amazon's procured talent. It's a necessary effort in this transitional stage as Prime peak TV mainstays like Bosch, The Man in the High Castle, Sneaky Pete and rescued Syfy series The Expanse, along with the recent hits The Marvelous Mrs. Maisel (pictured in the main image) and The Dangerous Book for Boys, will be joined by an array of new arrivals, notably the heavily-hyped (preemptively renewed,) Jack Ryan. As she explains of her leadership strategy:
"[Y]ou'll also be able to have a creative and strategic partner with people and emotional connection to people, and if you know two things about me is, I'm known for my management style, which is very inclusive and nurturing and has been, I think, successful and helped lead to success, but also the idea that I build close relationships with creators, where you can really roll up your sleeves and be involved, creatively, in all of the best supportive ways and none of the over-involved, negative ways, but build real relationships where the creator actually trusts you to be someone to help them as they build their shows."
One thing is for sure, the era of streaming content has only just begun. In the meantime, you can check out what Amazon Prime has on tap this month.