News
Alien: Isolation Web Series to Debut on IGN
This Alien: Isolation web series will closely follow the events of the game.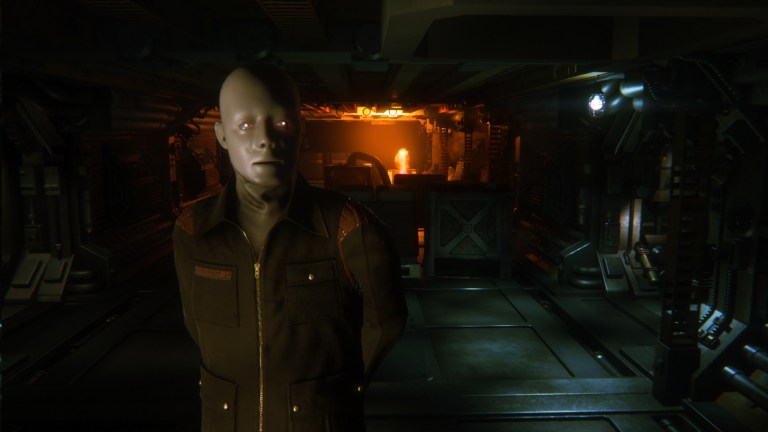 In a surprising turn of events, it seems that IGN has landed the rights to the rumored series based on the 2014 game, Alien: Isolation. 
According to a statement released by IGN, this series will expand upon the plot of the original game. For those that may have never gotten the chance to play it (you really should) that game followed the adventures of Amanda Ripley (daughter of Alien protagonist Ellen Ripley) as she attempts to discover what happened to her mother some 15 years after the events of the original film. As you might imagine, her journey forces her to face off against the same aliens that her mother fought as well as some other threats that will be familiar to franchise fans. 
How will this story expand upon the events of the game? Well, there are still some questions regarding the specifics, but IGN's description does suggest that the series will follow the events of the game quite closely. 
"This new digital series takes the cutscenes from Alien: Isolation and not so much as expands on them but creates a new animation experience to add additional layers to the story of Ellen Ripley's daughter," reads IGN's description of the series. "The goal was to offer new depth to a story that many gamers would have already experienced in 2014's release, and also tell the story in a newly accessible way for those who haven't."
It seems that Fox alongside of Reverse Engineering Studios and DVgroup have taken the original cutscenes from Alien: Isolation and added new footage to fill in the blanks as well as cinematic representations of some of the game's first-person storytelling moments. It seems, then, that those who did play the game will probably know much of what is going to happen in the series, but there should at least be a few fresh sequences designed to spice things up for Alien: Isolation fans and those familiar with the events of the game. 
We'd be lying if we said this is how we wished for Alien: Isolation to return. While the recent Alien mobile game was actually surprisingly good, we long for a fully-fledged sequel to the 2014 title. Sadly, it seems Isolation's developers may be tied up with other projects. We'll know if this series helps pass the time until a sequel when all seven episodes of the show release on IGN at 9 a.m. PST on February 28. 
Matthew Byrd is a staff writer for Den of Geek. He spends most of his days trying to pitch deep-dive analytical pieces about Killer Klowns From Outer Space to an increasingly perturbed series of editors. You can read more of his work here or find him on Twitter at @SilverTuna014.