News
Alex Kurtzman and Roberto Orci On Board For Next Star Trek
The writing duo of the first two Star Trek reboots are coming back for thirds, while J.J. Abrams shall stay on to produce!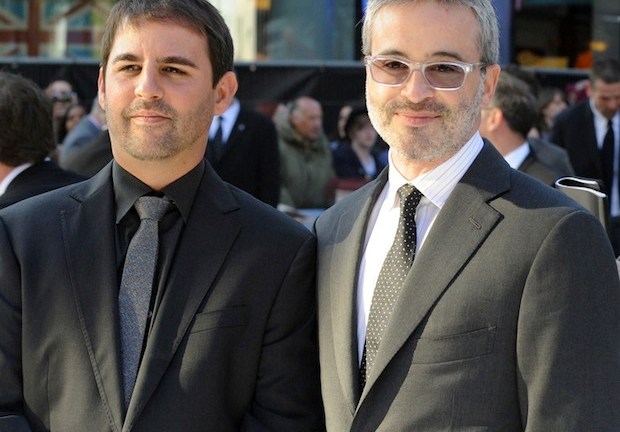 Alex Kurtzman and Roberto Orci, the well-known scribes behind the scripts for Star Trek (2009) and this summer's Star Trek Into Darkness, have just been retapped by Paramount Pictures to pen the third entry in the rebooted Trek series.
This news will come as something of a surprise for fans and insiders that had been predicting new blood would come on. And while Kurtzman and Orci have hinted another hand may add a polish, such as Damon Lindelof (Lost, Prometheus) did for Into Darkness, they are clearly back in the driver's seat.
Also surprising about the announcement is the revelation that J.J. Abrams will stay on as a producer of the threequel, considering he jumped one galactic ship for another with Disney's forthcoming Star Wars: Episode VII.
Kurtzman and Orci continue to stay busy with next month's Sleepy Hollow TV series on the horizon, as well as next year's The Amazing Spider-Man 2. I just hope we don't get a retread of Star Trek III and call it Search For Kirk or some such.
It is likely that the third Star Trek film shall be released in 2016, the 50th Anniversary of the whole franchise.
SOURCE: THR
Like us on
Facebook
and follow us on
Twitter
for all news updates related to the world of geek. And
Google+
, if that's your thing.