News
Aggretsuko Season 2 Release Date Confirmed
Netflix is bringing back Aggretsuko Season 2 for more metal-screeching red panda workplace fun.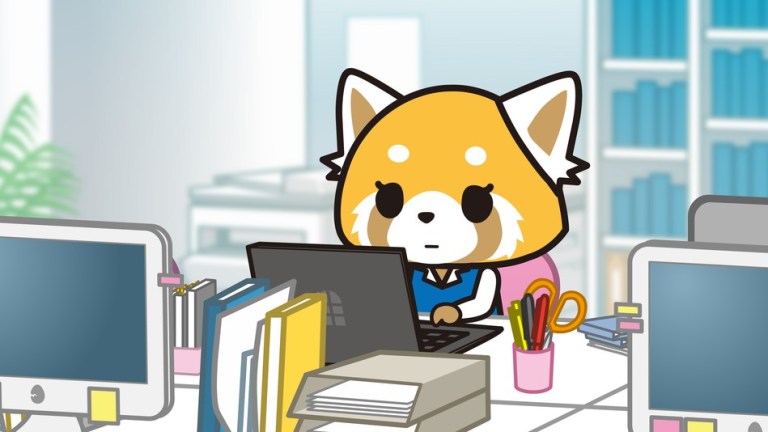 Aggretsuko Season 2 is coming soon to a metal karaoke bar near you.
Netflix confirmed that it has renewed the lovable anime about a frustrated office drone red panda for a second season. The streamer made the announcement as part of their NETFLIX❤ANIME panel at the Anime Expo in Los Angeles.
read more: Best Anime on Netflix to Stream
If Netflix does indeed ❤ anime then Aggretsuko is a chief reason why. Aggretsuko follows the "adventures" of red panda Retsuko. 25 and single, Retsuko works in the accounting department of a Japanese trading firm and has a hard time standing up for herself and dealing with the constant frustration of office life. To unwind, Retsuko heads to a karaoke night every night and sings some good old-fashioned death metal.
Aggretsuko Season 2 will be produced by Fanworks and retain the services of writer and director Rarecho. 
further reading: Ghost in the Shell Series Coming to Netflix
The character of Retsuko was originally by mascot company, Sanrio, the same folks behind Hello Kitty. They seem to have a preternatural ability to identify what occupations and pastimes would be cutest for certain animals. Granted, a red panda would be adorable doing virtually anything.
Aggretsuko Season 2 Release Date
Aggretsuko Season 2 will premiere on Netflix on Friday, June 14. Continue to slay, death metal red panda qween!
Alec Bojalad is TV Editor at Den of Geek and TCA member. Read more of his stuff here. Follow him at his creatively-named Twitter handle @alecbojalad