News
After Life Season 2 Confirmed By Netflix
There's more life in After Life! Ricky Gervais is officially creating a second season for Netflix.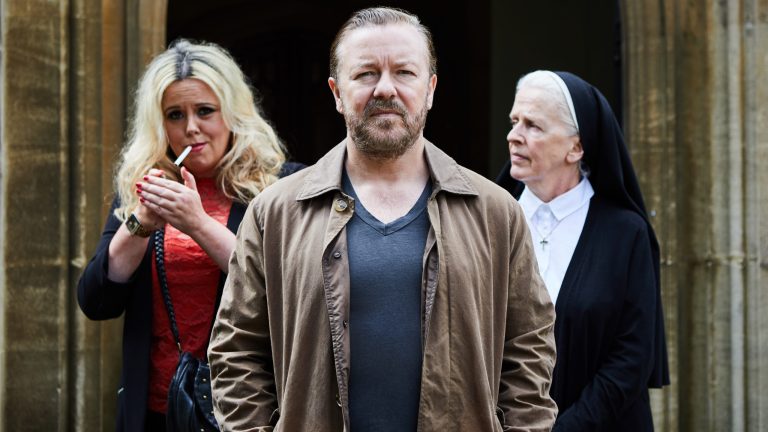 Ricky Gervais only recently hinted that he'd like to do another season of his well-received new comedy-drama series After Life for Netflix. The show landed on the streaming service last month, and fans were eager to find out if it would be back for more episodes.
"I really would like to do a second series because I fell in love with the characters," he said. "I've got an idea of where it can go. And the second series is always better, usually, because you know the actors."
Well, wonder no more if it'll happen: Netflix has confirmed that After Life Season 2 will be a go next year.
"I have never had a reaction like this before. It's been insane. And heartwarming," said Gervais in a statement about the series' renewal. "But now I have to make sure the second season is even better so I'll probably have to work much harder than usual. Annoying really."
further reading: The Best Comedy TV Shows on Netflix
Ted Sarandos, Chief Content Officer at Netflix, added "After Life has moved audiences from laughter to tears around the world and we are thrilled to announce that Ricky Gervais will be back with a second season on Netflix. We are so proud to play host to Ricky's brilliant stand up comedy, specials, original films and series and join in the joy of the fans with his latest hit."
More on season 2 as it arrives.
After Life season 2 plot
Season 1 of After Life focused on Tony (Gervais), whose perfect life crumbles after his wife dies. He finds himself in a dark and reckless place emotionally, but gets a sense of renewed purpose after deciding that he'll carry on living, while saying and doing whatever the hell he likes from now on. But the people who used to be fond of "nice guy" Tony aren't happy with the new him. There seemed to be a possibility that Tony would find a new love in the form of his father's nurse Emma (Ashley Jensen) as the season came to a close.
We're looking forward to seeing where season 2 will take us, and Tony.
After Life season 2 Release Date
Netflix has confirmed that we'll get six new episodes of After Life season 2 in 2020. An exact date will be revealed next year.