News
Adult Swim Picks Up Ballmastrz: 9009 To Series, Sets Premiere Date
Adult Swim has announced the pick up of a new quarter-hour series from Christy Karacas to debut in April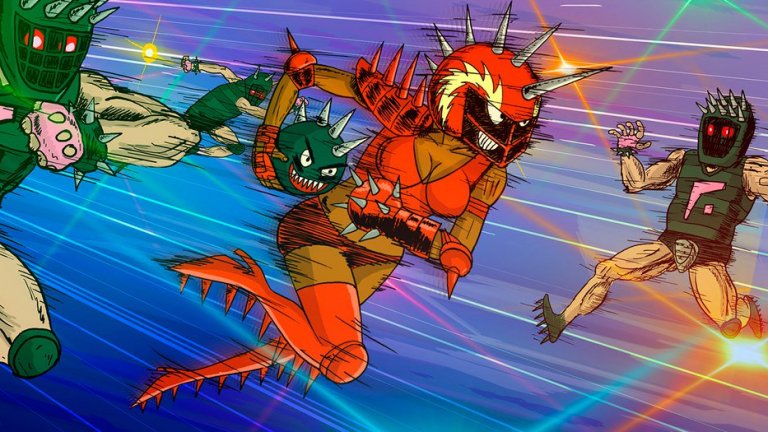 The Internet would be a lot less interesting of a place without Adult Swim. For instance, without it we wouldn't get to announce news like "Actual Cable Network Run By Adults Wearing Suits and Everything Picks Up Actual Series Called Ballmastrz: 9009." 
Yes, Adult Swim (whose executives probably actually just wear business casual) has picked up a new animated, quarter-hour series from creator and animator Christy Karacas (previously of Superjail!). The show has a full series order and will premiere on Sunday, April 8th at 12:00 a.m. ET (midnight). Keeping with Adult Swim's format and aesthetic, two 15-minute episodes will air back-to-back each week. 
Ballmastrz: 9009, which actually received a pilot in 2015, will presumably answer the question: what if Rollerball had more dick and ball jokes? It stars Natasha Lyonne as notorious party girl and athlete Gaz Digzy. After Gaz's self-destructive antics lead to Gaz's team in the sport "The Game: The Lepton" becoming the worst in the league, she must get it together and lead a band of misfits back to sporting glory. 
Dana Snyder, Dave Willis, Jessica DiCicco, Eric Bauza, Christopher McCulloch and Karacas round out the voice cast with Norman Reedus, Stephanie Sheh and Mike O'Gorman set to guest star.
This all sounds just weird enough for Adult Swim's core audience. And for everyone else there will at least be Reedus.