News
Adam West: 1928 – 2017
Adam West, the actor who defined Batman for a generation of fans, has died at the age of 88.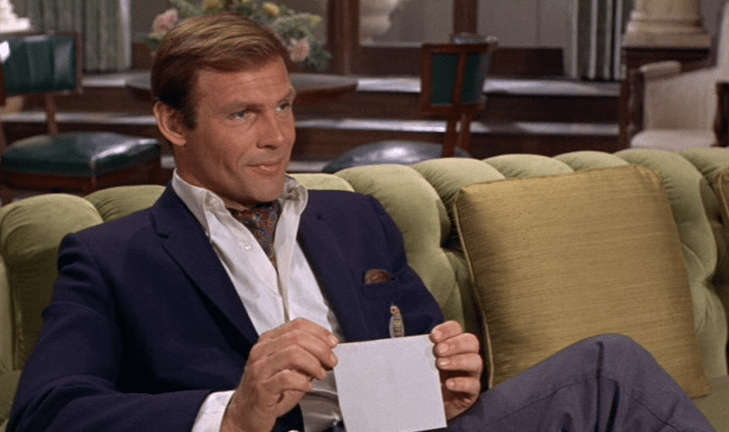 Adam West died at the age of 88. The actor who brought Batman to life for generations of fans had been fighting leukemia.
West was born on September 19, 1928, in Walla Walla, Washington. The future mentor to ward Dick Grayson made his first TV appearance as a sidekick to a chimpanzee on a Hawaiian children's show called El Kini Popo Show. West's first screen appearance was in the film The Young Philadelphians, which starred Paul Newman. In the 1960s, he was featured in Soldier in the Rain, which starred Jackie Gleason and Steve McQueen, and Geronimo, which co-starred Chuck Connors. West also faced off against The Three Stooges in The Outlaws Is Coming (1965). In 1964, he led the Mars Gravity Probe 1 as Major Dan McCready in the film Robinson Crusoe on Mars.
West played on TV Westerns like Sugarfoot, Colt .45, Lawman, and Overland Trail, playing such roles as Doc Holliday, and Wild Bill Hickok. He played police sergeant Steve Nelson in the crime drama, The Detectives. In the 1960s, West appeared on episodes of Perry Mason and Outer Limits.
But his greatest fame, of course, was yet to come.
West was cast as Batman after producer William Dozier saw him in a commercial for Nestle' Quik, and he played the millionaire playboy Bruce Wayne for three seasons, and a feature length movie, from 1966 to 1968. During this time, "Batmania" took the nation by storm, and West and his co-stars were briefly elevated to the cultural icon status of the day. Funny, subversive and star-studded, the series made the dynamic duo, Batman and Robin, as iconic to '60s TV as Star Trek's Captain Kirk and Mr. Spock, Dr. Smith or the Robot on Lost in Space, or Barnabas Collins and Angelique on Dark Shadows. 
As a result, West was the introduction to Batman for several generations of fans. Reruns of the 1966 Batman TV series were inescapable in the '80s and early '90s, fueled by both the show's enduring popularity and the characters' resurgence in the wake of the release of Tim Burton's Batman film in 1989. For many kids, it never occurred to them that show was a comedy or that West's deadpan delivery was really masterful comic timing. 
While he would happily return to rib the role later in his career, West was typecast after the series ended. His first post-Batman role, tough guy Johnny Caine in the film The Girl Who Knew Too Much (1969), didn't make enough money at the box office to remove the mask and cape. West was offered another iconic role, James Bond for the film Diamonds Are Forever, but he turned it down, saying Bond should be played by a British actor.
West often played himself, on TV and in films like Drop Dead Gorgeous. He appeared in such TV series as NewsRadio, Murphy Brown, The Adventures of Pete and Pete, The Ben Stiller Show,and The Drew Carey Show. His distinctive voice has been featured on such animated series as The Simpsons, Futurama, Rugrats, The Critic, Histeria!, Kim Possible, Johnny Bravo, The Fairly OddParents, and SpongeBob SquarePants. In recent years, he achieved new fame in the recurring role of Quahog, Rhode Island's Mayor West on Seth MacFarlane's animated series Family Guy. 
Even more recently, he returned to Batman, voicing the character in the excellent Return of the Caped Crusaders animated film, and work has been underway on a sequel, which would pair West's voice with the equally iconic William Shatner as Batman villain, Two-Face.
"Our dad always saw himself as The Bright Knight, and aspired to make a positive impact on his fans' lives. He was and always will be our hero," West's family said in a statement. 
We'll light the bat-signal in your honor tonight, Mr. West.