News
Actor Kumail Nanjiani Starts A New X-Files Podcast
Silicon Valley actor and X-Files fanatic Kumail Nanjiani's new podcast is a great reminder of why we love The X-Files.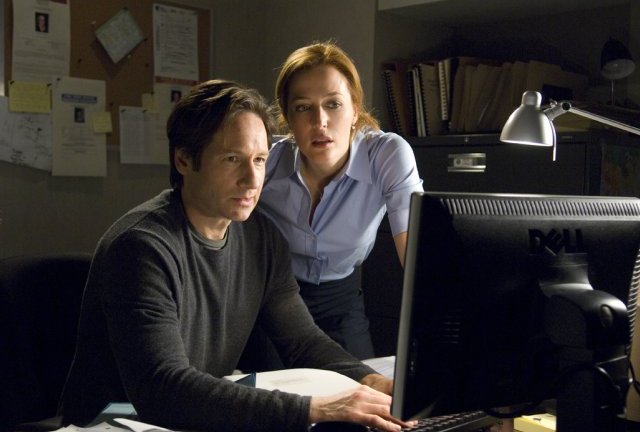 If I get things my way, we'll be having discussions on The X-Files from now until December 22, 2012, when aliens take over the planet and ultimately colonize our weak, feeble race. 
Wait, it's 2014…
I guess since the date of the alien invasion passed and I've yet to notice an alien life force among us, the finale of The X-Files has been proven wrong. The end wasn't exactly what we thought it would be, but 21 years after Mulder and Scully started opening and never closing X-File cases, we're still analyzing, dissecting and praising one of the great sci-fi shows of all time.
The latest homage to the FOX hit comes from actor and comedian Kumail Nanjiani, who currently stars in the HBO comedy Silicon Valley. Nanjiani, a devout X-Files fan, started The X-Files Files, a new podcast that will breakdown each episode of the series.
In the first episode of the podcast, Nanjiani examines the first two episodes of the series, "Pilot" and "Deep Throat," along with guest Devin Faraci of Badass Digest. "If I had to pick one show to be my favorite of all time, it would be this," Nanjiani says. 
You can download the free podcast here:
— Kumail Nanjiani (@kumailn)
June 4, 2014
It probably better serves you to actually have a base knowledge of The X-Files before listening. Still, if you're just a big fan of Nanjiani, you'll find the podcast nicely aligns with his standup work.
Usually Nanjiani works best when he finds a unique way to deliver on dry topics, as he's done multiple times as a guest on Portlandia. With The X-Files Files, he'll have plenty of dense items to discuss in each episode, as this first installment touches on post-9/11 television, trusting our government and developing a serious case of the X-Philes – it's the fourth-time Nanjiani is watching the series.
Hopefully as the show gains a following, he'll bring on some of the creative minds of The X-Files, or dare we say David Duchovny or Gillian Anderson?
Like us on Facebook and follow us on Twitter for all news updates related to the world of geek. And Google+, if that's your thing!