News
Acting Legend Burt Reynolds To Be Remembered on TCM
An iconic and easy presence on the screen, Burt Reynolds made his roles his own. TCM Remembers Burt Reynolds airs on December 26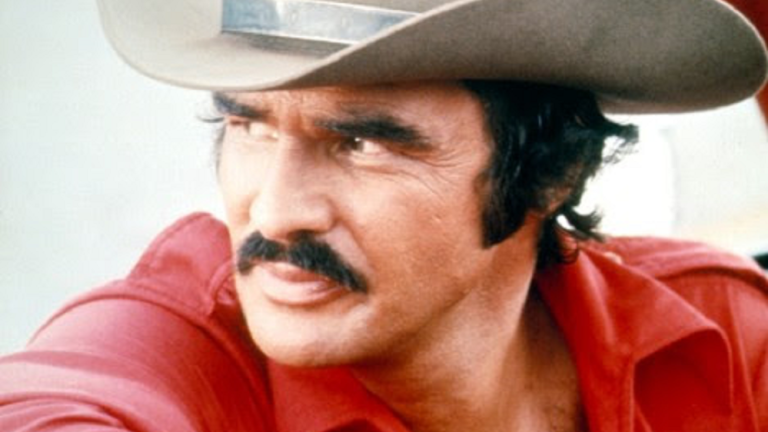 "You know this is the film I want them to remember me by," Jack Horner said in the 1997 film Boogie Nights, but the actor who played him played so many memorable roles it is impossible to choose. TCM is short for Turner Classic Movies and few actors have made more film classics than Burt Reynolds. The iconic Academy Award-nominated actor, director and producer, who passed away on September 6 at the age of 82, appeared in over 100 films. Some went on to be classics purely based on Reynolds' performances. He brought the easy force of his personality to all his roles and, while it almost always looked like he was having a great time doing it, never lost the athletic strength of his acting chops. TCM will celebrate the life and career of Burt Reynolds with a six-film tribute on Wednesday, December 26.
In the "TCM Remembers" clip, we see the vast range of recognizable roles Reynolds brought himself into, because there was always a little Burt Reynolds in his characters. We can envision these entire films based on the fleeting images, spurred by a mustache, curly hair or a cowboy hat. But at the center is a simple sound clip capturing the infectious laugh which somehow sums Reynolds up as much as the images. That is stardom. It was acting that put him there, and he lived up to his own mythology, truly starring in his own life, but his presence still filled screens with more than just performance.
You can watch that clip here:
Reynolds was as effective in dramas like his breakthrough role in Deliverance (1972) or The Longest Yard (1975), as he was comfortable in comedies like Smokey and the Bandit (1977), or The Cannonball Run (1981).
Reynolds went from star athlete to superstar from varied works on such TV shows as Gunsmoke through Evening Shade. In films he went from action star to romantic lead, as in Semi-Tough or Starting Over, or just dark goofy fun, like his turn in The Best Little Whorehouse in Texas or in the underappreciated The End, which he also directed.
 The following is the complete schedule for TCM's tribute to Burt Reynolds:
 TCM Remembers Burt Reynolds – Wednesday, December 26
  8:00 p.m. Smokey and the Bandit (1977) – A maverick trucker tries to save a runaway bride and a shipment of contraband beer from a small-town sheriff.

10:00 p.m. Deliverance (1972) – During a hunting vacation, four men fight against a murderous clan of backwoodsmen.

12:00 a.m. The Longest Yard (1974) – When a disgraced NFL quarterback is sent to prison for stealing a car, he's forced by the sadistic warden to take part in a convicts versus guards exhibition football game.

2:15 a.m. Hooper (1978) – An aging stuntman teams up with a young hotshot.

4:15 a.m. Smokey and the Bandit II (1980) – A raucous political race results in the comeback of the wild ways of the Bandit, again pursued by arch enemy Sheriff Buford T. Justice.

6:00 a.m. Best Friends (1982) – Longtime roommates and professional partners find they aren't prepared to make it legal.
TCM Remembers Burt Reynolds will air Wednesday, December 26. 
Culture Editor Tony Sokol cut his teeth on the wire services and also wrote and produced New York City's Vampyr Theatre and the rock opera AssassiNation: We Killed JFK. Read more of his work here or find him on Twitter @tsokol.