News
ABC Orders Political Comedy Pilot From Daveed Diggs
The Hamilton star will executive produce, but not star in the project.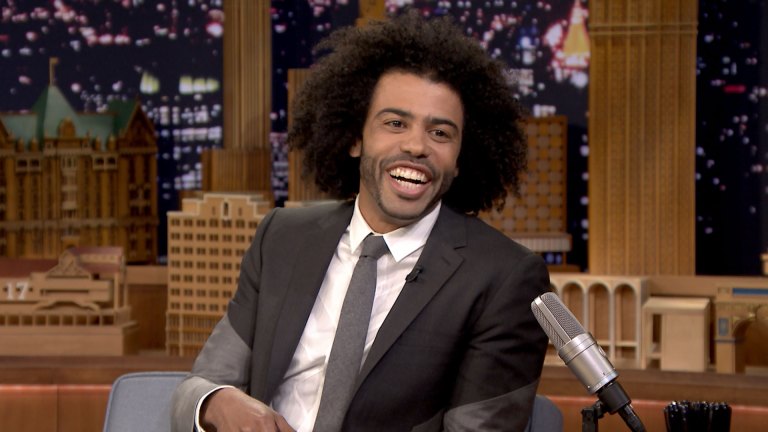 ABC has ordered a pilot for an untitled comedy from Hamiltonstar Daveed Diggs. According to The Hollywood Reporter, the single-camera comedy is about an "outspoken, idealistic rapper" who runs for mayoral office and gets it, surprising even himself.
After taking office, the rapper out that he is good at the business of being a mayor, slowly transforming City Hall. Sounds like a political comedy that could assuage some real-life political anxieties, no?
Sadly, Diggs is not expected to have an on-screen role in the project. He is acting as an executive producer alongside Jeremy Bronson (Speechless, Grandfathered, The Mindy Project, Late Night With Jimmy Fallon). According to THR, the project came to ABC in October, and was given a "sizable cast-contingent pilot production commitment." Now,t he network is looking for a "young newcomer" to star in the project, which ABC seems to be excited about.
James Griffiths will direct the pilot. Griffiths also directed the pilot for ABC's Black-ish,which Diggs had an arc on earlier this season. Speaking to The Hollywood Reporter about why Black-ishwas one of the first things he wanted to do after his Tony-winning performance in Hamilton,Diggs said:
[Black-ish] does this really important thing which is sort of normalize the different expressions of blackness …  What I'm looking for is not really the strangeness of blackness being on display, I'm looking for the reality of the situation, which is that we're all different. We're very used to seeing a huge diversity of white people. You never just expect two white people on TV to feel the same way … It allows there to be a huge amount of diversity in African-American culture. … I hadn't really seen that expressed so well in a sitcom before.
Presumably, "normaliz[ing] the different expressions of blackness" will also be a goal in this new ABC project.