News
ABC Fall Preview 2014
Next up in our fall previews, ABC is banking on its establish shows to take the network to the top...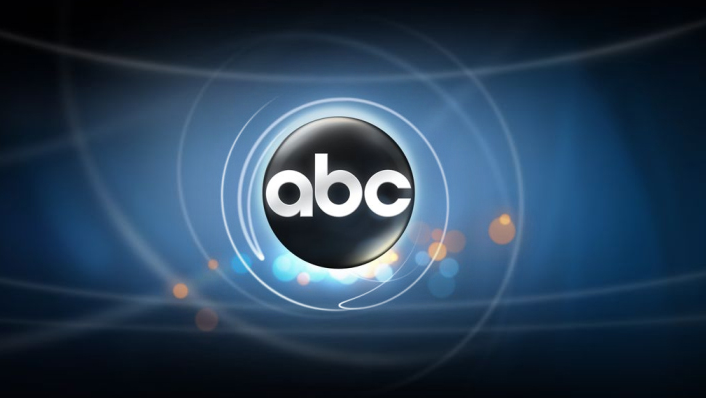 The 2014/2015 television season is quickly approaching.
We're rolling out network previews each day this week to get viewers prepped for the new fall lineups.
Yesterday we started things off with Fox, and today we'll take a look at what's in store for ABC this fall…
What's New:
ABC deserves recognition for attempting to hit every demographic this season. In addition to its two flagship shows with diverse casts—Modern Family and Scandal—ABC is featuring a number of new shows that try to better reflect America's cultural identity.  
The message here is that the network is clearly open to diversifying its product and is seeking storytellers from different backgrounds. It's a wonderful thing and the hope is that other networks will follow suit. Unfortunately the show I'm most excited about, Fresh Off the Boat—the story of an Asian family living the American dream in Orlando—doesn't debut until midseason. Still, there's something for everyone to try. 
We'll get to Selfie (Tuesdays, 8:00 p.m.)—the story of a privileged yuppie it girl battling the ramifications of social media addiction—and How to Get Away With Murder (Thursdays, 10:00 p.m.)— a new Shonda Rhimes production with an African American female lead—later in the preview. 
Let's start with Anthony Anderson. The guy is talented enough to carry his own show if the right opportunity came along. Teaming up with the brilliant Larry Wilmore and Laurence Fishburne as executive producers is the perfect way to seize the moment. The trio is behind Black-ish (Wednesdays, 9:30 p.m.) with Anderson in the lead role as Dre Johnson, a suburban dad who wants his family to embrace their cultural identity. Fishburne co-stars as Dre's father.
In another show that is based on a family's cultural heritage, standup comedian Cristela Alonzo gets her shot at a lead role in Cristela (Fridays, 8:30 p.m.). After finishing law school, Cristela is about to land a major internship but she has to win the approval of her old school, traditional Mexican-American family. 
Back to middle class white yuppies in NYC we go with the next new show, Manhattan Love Story (Tuesdays, 8:30 p.m.). The trailer feels like someone blended a big budget rom-com with the first three episode of How I Met Your Mother and tried to sell it to you as a Dairy Queen Blizzard. Not sure where I'm going with that, but I'm a softie and I'll give this one a shot.
Finally, we've arrived at Forever (Tuesdays, 10:00 p.m.). I caught a sneak peek—ABC released the pilot on demand—and was intrigued by how fluid the crime procedural was. It has a lofty concept—Doctor Henry Morgan, a New York medical examiner has lived for 200 years, dying from time to time and springing back to life, presumably immortal—and a seasoned cast that includes Ioan Gruffudd, Judd Hirsch and Alana De La Garza.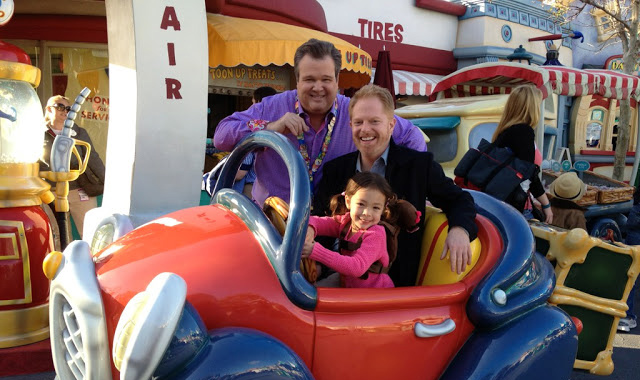 What's Old: 
ABC, and CBS to an extent, seems to let shows find their voice or audience or both. If they find neither, they'll let them run their course. Castle (Mondays, 10:00 p.m.) is an example of a show that's just doing enough ratings-wise to earn renewals. The Nathan Fillion led police procedural returns for its seventh season.
The superhero movie renaissance has manifested on television. While we anxiously wait for The Flash and Gotham, ABC got a head start with Marvel's Agents of SHIELD (Tuesdays, 9:00p.m.). Our reviews of season one were mixed, but more on that to follow…
The Wednesday comedy block is formidable with incumbents The Middle (8:00 p.m.) and The Goldbergs (8:30 p.m.) leading into Emmy hoarders Modern Family (9:30). We'll see if the family coming off a five-peat in the Outstanding Comedy Series category can help Anthony Anderson out. Another huge hit from ABC is Nashville (Wednesdays, 10:00 p.m.), more on the happenings in "NashVegas" to come…
Thursday is Shonda Rhimes day. Starting at 8:00 p.m., Grey's Anatomy, then Scandal, followed by newbie How to Get Away With Murder will give you enough Rhimes to last a week, we hope. 
Didn't realize Tim Allen is still on television? Starring in a sitcom no less? Neither did I. 
Last Man Standing, Allen's second go-around on ABC after the hit Home Improvement, is entering its fourth (!!!) season! The show leads off in the 8:00 p.m. Friday timeslot. 
Finally we get to Sundays. Once Upon A Time (Sundays, 8:00 p.m.) and Resurrection (Sundays, 9:00 p.m.) don't exactly have a similar audience but they'll go back-to-back and Revenge returns in the 10:00 p.m. timeslot.
A New Show We're Excited About: 
Last season on Scandal, Shonda Rhimes wasn't gun shy. No one was safe. Death became a main character. I'm not sure if we can expect the same from the show after an entire season of carnage, but for those of you hooked on "murder porn," Rhimes' How to Get Away With Murder at least sounds like it will be the fix you're looking for.
Hear it from Kendall Williams, our reviewer, on why he's excited for the new series: 
The preview of How to Get Away With Murder, from the mind of Shonda Rhimes, teases viewers with an alternating bird's eye view and an intimate legal education for students in Professor Annalise Keating's class. Long a fan of David E. Kelley's courtroom dramas, the premise of HTGAWM appeals to my armchair lawyer. I look forward to the students competing not only for the professor's attention and a possible future job, but how the cast might prove the show is worthy of our weekly attention or slot on our DVR. – Kendall Williams 

Old Shows We're Excited About:
The madness of Scandal season four, no matter how unrealistic it was at times, kept us coming back. Lindsey McGhee, our newest reviewer, will be covering the fifth season. Here's why she's interested in the new direction of the show and the return of Olivia Pope and company: 
"No looking back" is the tagline for this season of Scandal and after seeing the new promo for this season, that's about as much as their going to give away. Last season kept our mouths gaping at the screen as multiple characters' limits were tested, some of them to their breaking point. But now that most of them have been brought down to their lowest point, I expect that this year we will see how these characters come back from their fall. Major transformations are bound to happen and Shonda Rhimes knows how to keep the audience looking forward and anticipating what's next for our favorite gladiators. – Lindsey McGhee 
And as for Nashville: 
Music has always been at the center of ABC's Nashville. But after this past season, there are some love stories that we just can't seem to get enough of. In each episode we are treated with either an emotional country ballad or a pop country hit, somehow mirroring the situation these characters are in. This season, it's time for some of these love stories to get a happy ending. But knowing how creator Callie Khouri goes about things, these happy endings won't be so easy to get to. – Lindsey McGhee 
A New Show We're Skeptical About:
I did an eye roll when I saw the teaser for privileged white girl comedy Selfie. From the concept—a glitzy, ditzy social media star needing to put down the phone and act like a big girl—to the social media promotion, I wrote it off in my head. 
ABC released the pilot early for the VOD audience and I wasn't as dismissive as I thought I would be. John Cho is a commanding force that pulls this woman's life, and this show, together. The way the pilot is constructed, I'm not sure the dynamic between the marketing guru (played by Cho) and Eliza (played by Karen Gillian, Doctor Who, Guardians of the Galaxy) will be funny enough to make the show a keeper. It's so hard to entirely write off a show based on a pilot, so we'll have to keep an eye on this one.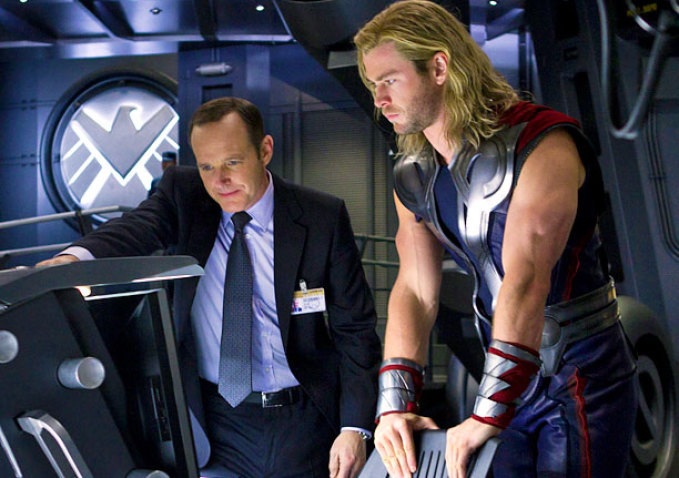 An Old Show We're Skeptical About:
Mike Cecchini, our managing editor and resident comic book expert, has a few thoughts on Marvel's Agents of the SHIELD:
Agents of SHIELD has no more excuses. Their first season was hampered by introducing unfamiliar characters and a need to keep their stories discreet enough to not interfere with the major revelations of Captain America: The Winter Soldier, which shook up their world…and landed 3/4ths of the way through their season.

They don't have that problem this year, they've beefed up the cast with big names like Lucy Lawless and Kyle MacLachlan, and are quietly positioning themselves to deliver bits of weekly fan service, similar to what Arrow accomplished so well in its second season. – Mike Cecchini  
A Strong Take on ABC's Fall Lineup:
Minority misrepresentation and underrepresentation has been an issue plaguing television for a long time – pretty much since the concept of a box that housed moving pictures was dreamt of. Some networks have slowly chipped away at the racial divide over the years. It feels like ABC is taking one big swing at it this season.
ABC is absolutely heading in the right direction by bringing in diverse showrunners and taking chances on some new ideas. Who knows if it will directly correlate in the ratings, but based on a strong returning lineup, the big picture is the network will battle with Fox for second place in the ratings. 
Like us on Facebook and follow us on Twitter for all news updates related to the world of geek. And Google+, if that's your thing!