News
A Rick and Morty Fan Favorite May Be Returning in Season 3
Careful not to build a universe of recurring gags, Rick and Morty could rely on a few callbacks this season.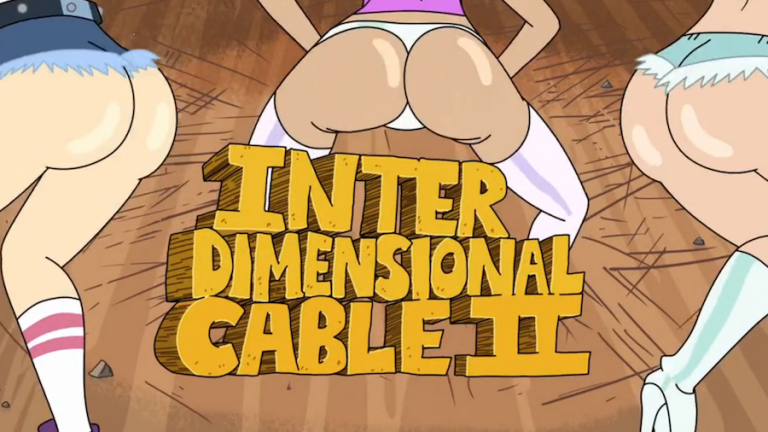 The Rick and Morty universe is filled with cameos from aliens, pencils, buttholes, clones, and interdimensional television actors, but the show's creators have been hesitant to bring them back unless it's the right circumstance. The recurring character with a constantly recycled catchphrase does get old fast. Unless you're a longtime family friend who's always been there for the Smiths, like the still recovering Mr. Poopybutthole. Ooo-weee!
Short of Birdperson, who's made appearances in three episodes, Rick and Morty has left the likes of Mr. Meeseeks, Scary Terry, and the interdimensional fan favorites, Ants in My Eyes Johnson, Real Fake Door Saleman, and Gazorpazorpfield, in the past while they attempted to let season two stand on its own.
Part of the hesitancy to bring these characters back for season two stemmed from Dan Harmon's experience with Community and the reputation it received for being an inside joke-driven series rich on callbacks to previous episodes.
"I was very alarmist about callbacks because of Community getting a reputation so early on for being insular and you have to have a relationship with the show in order to decode it," Harmon told Den of Geek at San Diego Comic-Con. "Going into season two of Rick and Morty, I was like if we don't have to do another Mr. Meeseeks episode, then we don't have to do it. This time I was like we should have done another Mr. Meeseeks episode. If we had a great idea we would have done it. This season, going into it because of that experience, I was more like can we bring back such and such."
One themed episode they did replicate for season two was "interdimensional cable," however they decided to use all new gags. According to Roiland, there's a chance it will return again for season three.
"Possibly, yeah," Roiland says, "We're figuring it out. It's very rough on production. It's not an easy episode to make."
For the writing staff, bringing back these concept episodes or a character like Mr. Meeseeks is predicated on bringing a new angle to them.
"It's funny, throughout the course of season 3 we've had Mr. Meeseeks in episodes and we ultimately cut it because it's not really servicing anything," Roiland says.
Adds staff writer Ryan Ridley: "If we're going to do it, it has to be motivated by 'what do we know about the Meeseeks and what can we learn and open up the mythology,' instead of having Justin go 'I'm Mr. Meeseeks!"
Rick and Morty season 3 is expected to premiere before the end of 2016. Here's everything we know about the upcoming season.