News
A Million Little Things Trailer, Cast, and More
ABC's A Million Little Things has rounded it out a cast and now has a first trailer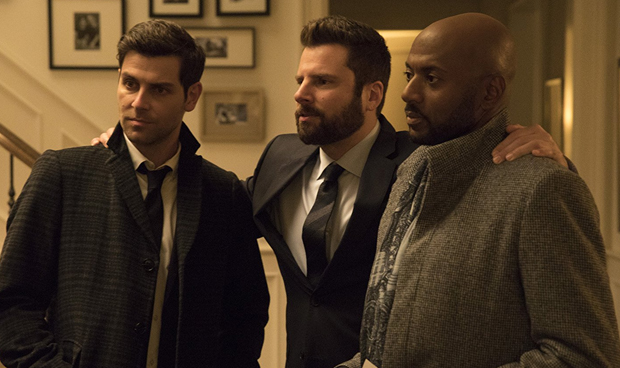 ABC is trying to fill the empty This is Us-shaped hole in its schedule with drama A Million Little Things. The series will be a Big Chill-esque (ask your parents…or Google) story about group of old friends dealing with the death of a friend. This time they're from Boston and not Michigan, though. 
ABC used to have its go-to feelings show in Brothers and Sisters. Now with A Million Little Things they'll have "Friends and More Friends."
DJ Nash wrote the pilot and will executive produce alongside Aaron Kaplan and Dana Honor. James Griffiths directed the pilot. 
A Million Little Things News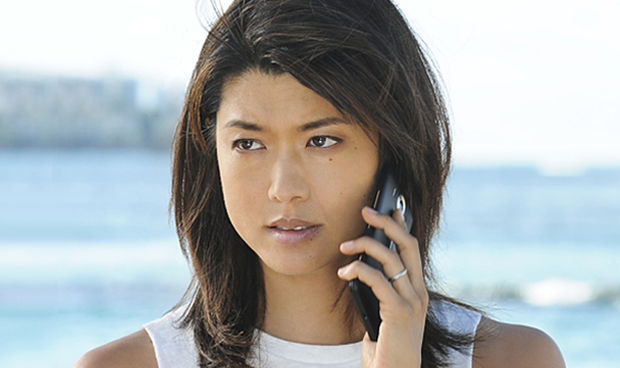 A Million Little Things is adding Grace Park to the cast, reports Deadline. The acquisition represents a casting swap, since Park will play Katherine, who was played by Anne Son in the pilot. The role will center on the increasing tension in her marriage and parenthood with Eddie (David Giuntoli), since Katherine – who fields a successful legal career – has become the family's sole provider; a stark contrast to the beginning of the marriage, when Eddie was the financial fulcrum as a successful musician.
This will be Park's first role since the 2017 controversy that saw both her and Daniel Dae Kim exit CBS's Hawaii Five-0 after seven seasons. Park is also well known for her 2004-2009 run on Battlestar Galactica as Sharon "Boomer" Valerii, whose "omg, I'm really a robot" existential crisis well predates HBO's Westworld.
A Million Little Things Trailer
A Million Little Things Release Date
A Million Little Things doesn't have a release date yet but when it arrives in the fall it will air on Wednesdays at 10 p.m. ET.
A Million Little Things Cast
David Giuntoli, the former star of NBC's Grimm, which ended its six-season run back in March 2017, co-stars here. It's a quick rebound for Giuntoli after his CBS NASA-themed TV pilot, Mission Control, failed to launch.
Christina Ochoa, who is coming off starring roles in two high-profile cancelled shows in The CW's Valor and Syfy's Blood Drive, also co-stars.
They are joined by…
Romany Malco (Blunt Talk, Mad Dogs), Ron Livingston (Loudermilk, Office Space), James Roday (Psych, Gamer), Stephanie Szostak (Satisfaction, Iron Man 3), Allison Miller (13 Reasons Why, Incorporated) and Christina Marie Moses (The Originals, Condor).
A Million Little Things Synopsis 
They say friendship isn't one big thing, it's a million little things; and that's true for a group of friends from Boston who bonded under unexpected circumstances. Some have achieved success, others are struggling in their careers and relationships, but all of them feel stuck in life. After one of them dies unexpectedly, it's just the wake-up call the others need to finally start living. Along the way, they discover that friends may be the one thing to save them from themselves.

A Million Little Things stars David Giuntoli as Eddie, Ron Livingston as Jon, Romany Malco as Rome, Allison Miller as Maggie, Christina Moses as Regina, Christina Ochoa as Ashley, James Roday as Gary, Stephanie Szostak as Delilah and Lizzy Greene as Sophie.

DJ Nash is writer and executive producer; Aaron Kaplan and Dana Honor are executive producers; and James Griffiths is the director on the pilot and an executive producer, from ABC Studios/Kapital Entertainment.