News
A Look At National Geographic's 2018/2019 Shows
Nat Geo revealed its upcoming programming slate.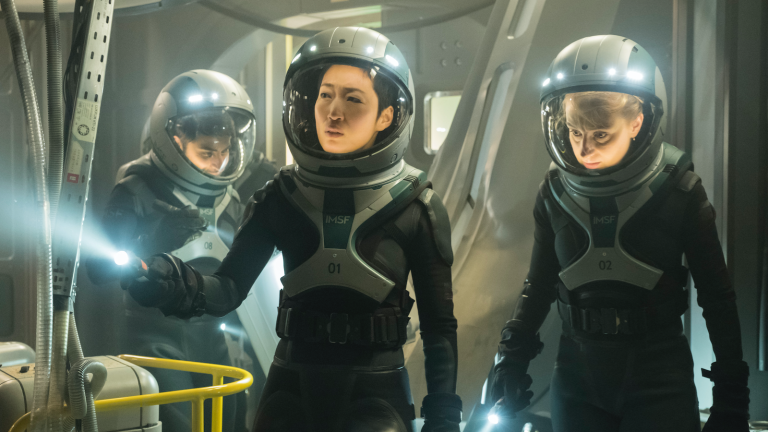 Upfront season is underway in New York. It's the time of year when TV networks introduce their upcoming programming slates to gathered groups of advertisers, journalists, and media professionals. National Geographic tends to approach these events in a unique way. This year they invited guests for an intimate dinner, the kind where explorers, visual storytellers, and actors break bread, and at any point you can casually bump into the likes of Morgan Freeman and Katie Couric, who are standing next to models decorated in Picasso-inspired body paint.
From a man in a scuba tank waving us in from the doorway (there was a huge pool in the building that was two floors deep), to the puppies up for adoption on the rooftop, Nat Geo works hard to live up to its tagline of going "Further" in their exploration of our world than any other network dares to go. The brand has been going strong for 130 years, but the television network's foray into prestige scripted programming is fairly new. It's fitting that their upfront presentation is more subdued that the broadcast networks, which go all out in renting theatres around New York, parading their talent on stage, and paying big money for musical guests.
Amid a night of conversation about travels and geniuses, many at the network feel their programming is primed to break out in a big way. On the scripted side, Genius was a major focus during the night. Antonio Banderas was in attendance to promote season two, in which he portrays the legendary Spanish artist Pablo Picasso. The role was a long time in the making, and the second season comes with high expectations after season one, which chronicled the life of Albert Einstein and starred Geoffrey Rush, earned 10 Emmy nominations. In one of the big announcements of the night, Nat Geo revealed that Mary Shelley would be the focus of the third season, due out in 2019. You can read more about that here. Genius season 2 is currently airing Tuesday nights.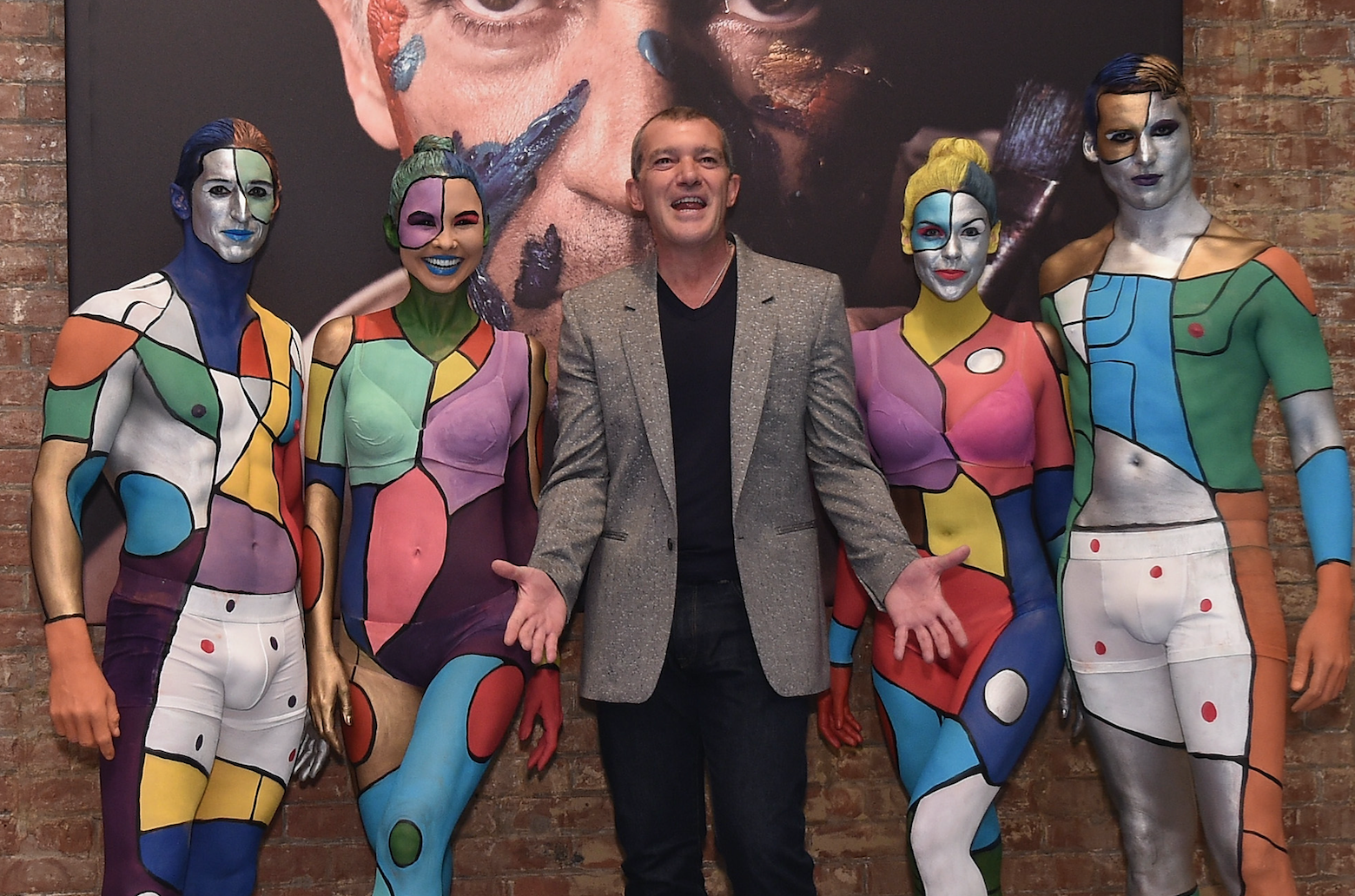 More scripted series from Nat Geo are on the way as well. The network announced a series order for The Hot Zone, which will go into production in late 2018. The series is an adaptation of Richard Preston's best-selling novel about the origins of the Ebola virus. Ridley Scott is attached to the project as an executive producer. Currently in production is Valley of The Boom, which is a limited series about the dot com bubble. Described as a similar format to Nat Geo's docu-drama Mars (though more heavily weighted towards the scripted narrative), the series stars Steve Zaun, Bradley Whitford, and Lamorne Morris. Matthew Carnahan (House of Lies) will direct the series with Arianna Huffington attached as an executive producer. 
Meanwhile, the second season of Mars is set to premiere this fall. With a time jump, the new episodes will focus on the continued colonization and commercialization of the red planet. Nat Geo outfitted a room with virtual reality headsets with a short 360-degree video taking viewers onto the set of Mars. It was a familiar site for us, as we'll soon have a full set visit report to share for Mars season 2.
When it comes to Nat Geo, "Further" is all about the quest for exploration and knowledge. The network will continue that with Katie Couric's currently airing series "America Inside Out," a six-part documentary series that touches on sensitive topics in America today. As previously mentioned, Morgan Freeman was in the building for his show The Story of God. Standing in a room with him is about the closest you'll feel to a deity on Earth. His series will return with new episodes in 2019. Other returns shows include Explorer hosted by The Amazing Race's Phil Keoghan, Neil deGrasse Tyson's StarTalk, Life Below Zero, and Wicked Tuna.
There are also several new factual series coming from Nat Geo. Hostile Planet is a six-part series that will look at creatures in extreme environments and how animals have adapted to their surroundings. In Their Words a documentary series on topics that include global disasters, financial crises, and the drug trade. Finally, Chain of Command: Secret Service is a first-hand account from USSS officers that grind out the daily presidential security detail.