News
A Kimmy Schmidt Movie Might Follow Season 4
The series co-creator says a Kimmy Schmidt movie is still alive.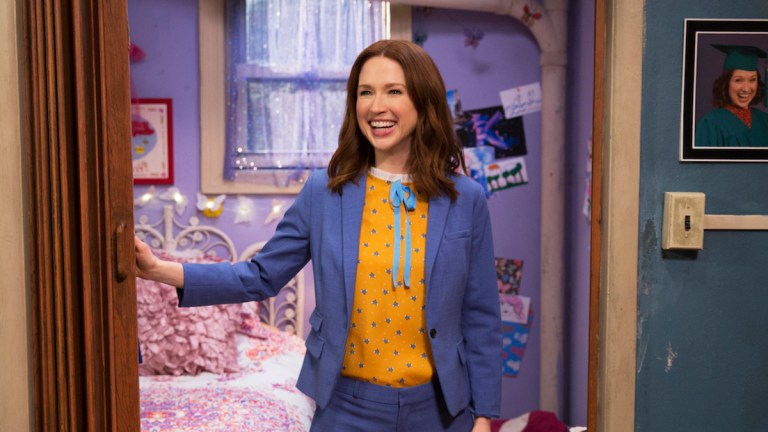 Leave it to the Kimmy Schmidt to put a positive spin on a cancellation. Netflix released the first half of Kimmy Schmidt season 4 this week, but we still might get more of the infectious, ray of sunshine comedy after this season wraps. In an interview with THR, series co-creator Robert Carlock confirmed that they still plan to end the series with a movie.
While talks are still ongoing for the film deal, Carlock confirmed that the second half of Kimmy Schmidt season 4 will drop in 2019. Carlock and co-creator Tina Fey initially aimed for five seasons.
"We were never quite sure what the life of the show wanted to be. When we split up this fourth season into kind of a fourth and a fifth — just in the boring, most practical way, you could think of them as two short seasons — one wouldn't be coming out until 2019, so it just felt like the right time to pull up stakes since we were kind of pushing ourselves into next year," Carlock told THR.
Netflix made its decision to end the series when the Kimmy Schmidt crew was halfway done shooting season 4. The series was originally developed for NBC but was sold to Netflix, where it flourished. The show has received 16 Emmy nominations. Six episodes of season 4 are currently available to stream on Netflix.