Features
A few thoughts on Doctor Who, and 12th Doctor Peter Capaldi
The 12th Doctor has been confirmed, and it's Peter Capaldi. The news seems to have gone down very well indeed...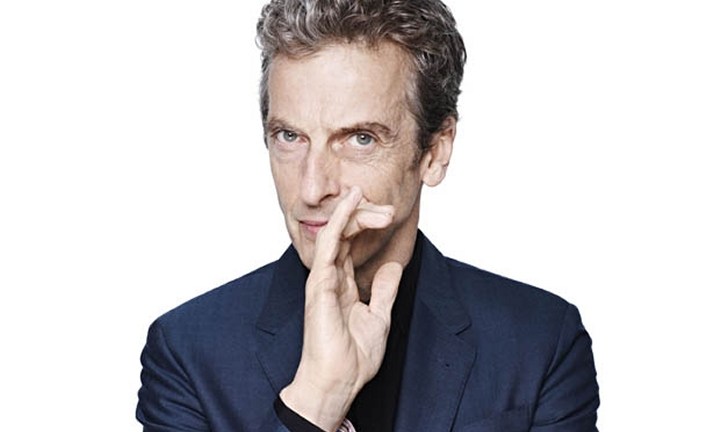 On Saturday 3rd August, we sent out what now looks like a bit of an ill-conceived Tweet. We wrote that "if Peter Capaldi is cast as the 12th Doctor tomorrow night, we will commit to a good 3000 words on the One Direction movie". We also, er, pledged to quit coffee for a week. And cake. We're not sure which part of our ill-judged commitment we're most frightened of.
You'll understand, then, if we describe Peter Capaldi's casting as the 12th Doctor as a little bittersweet. It's certainly kind of so many of you to remind us of our Tweet!
Putting aside our personal consequences for a moment though, the reason we were so certain that Capaldi couldn't be cast was that he just no longer seemed to fit the requirements of the modern day show. After all, this – if you believe the general contemporary television conventions – isn't what big, broad audience shows do. The unwritten law talks of younger lead actors. Arguably of new faces. Of stars in the making, who grow into the public eye before us.
Going Older
With specific relation to Doctor Who, the requirement then appeared to be (notwithstanding John Hurt) that the Doctor needed to be in his 20s or 30s, in much the same way that the lead companion is female, and in her late teens or 20s. Certainly, David Tennant and Matt Smith – both excellent Doctors – have faces that have sold more than their fair share of lunchboxes, partly as a result of such casting.
That's not to be churlish about it, and we're proven fans of the people who have inhabited the respective roles. But a 50+ Doctor again? We thought we'd never see the day, and we're utterly thrilled that we are doing again. Doctor Who has never been shy about going against trends, and this feels like an important one to buck. At a point when television is supposedly getting younger and faster, Doctor Who's satnav has just changed course. 
Huge, huge credit then to Steven Moffat and the Doctor Who team for one of the most exciting pieces of casting news we think we've ever come across. Peter Capaldi becomes the joint-oldest actor to take on the role of our favourite Time Lord, and at 55 (again, dependant on just what's happening with John Hurt), he's the same age as William Hartnell was when he became the Doctor. This feels important.
Focus
Having an older actor in the role arguably switches the focus of the show once again. That's not to say it won't still be frenetic and action packed, but Capaldi brings something different. It presumably cuts out the romantic hints and tinges between the Doctor and his companion for one, going back to the first appearance of the character as more of a father/grandfather figure. The relationship in particular between Rose Tyler and the Doctor, and the hints of attraction with others, has been thoroughly explored, and explored well. It does feel right that the show goes off and explores another area of the character.
In Capaldi, it has a real opportunity to do that. The relationship that the Doctor already has with Clara, after all, feels far different to more recent companions, and her sheer knowledge of his background puts her in a different position. An older Doctor will, surely, offer ample opportunity to play with that mechanic.
Let's not forget, after all, that Peter Capaldi is a brilliant actor, one who has already demonstrated a real range to his acting abilities (from the iconic swearing of Malcolm Tucker to his early turn in Local Hero). He instantly brings a gravitas to the role that an unknown would have to fight to establish for a start. That's going to give Jenna Coleman a lot to play off.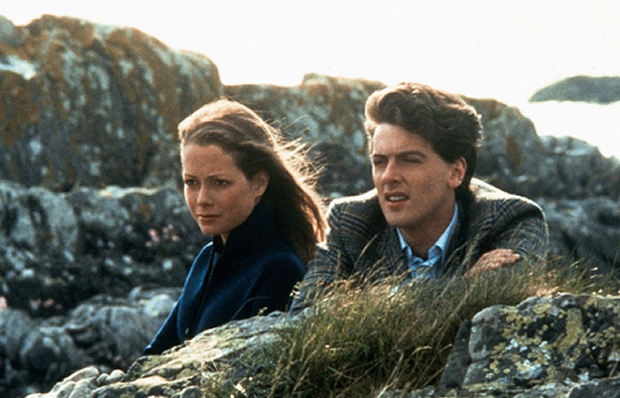 Because with Capaldi, the show has an opportunity to plug into and play on his experience, and arguably offers him a platform to be one of the most haunted and mysterious incarnations of the Time Lord to date. A lifelong fan of the show, he wouldn't have been cast for the role had Steven Moffat and his team not got some sizeable plans for him. We can't help but feel that this gives Doctor Who exactly the kind of jolt in the arm that a regeneration should bring.
Also, it's interesting that an older actor has been cast for the 12th Doctor in particular. Because, as paid-up Who fans know, this is the big one. In the admittedly fast and loose rules of the show, this is the Doctor at his final regeneration (unless John Hurt turns out to be someone else entirely or something), at least until something is written to circumvent the limit (exhibit A is The Five Doctors, where this has been hinted at before. Other examples are available). You'd imagine that something big and seismic will need to happen in the Doctor Who narrative to extend the regeneration limit. Presumably something dark and testing too. You can also gleam from the reaction to Capaldi's casting that there are few who don't think he's up to this.
In fact, considering we're in the Twitter/Facebook/virtual shouting at each other age, the other major surprise that's been pulled tonight is that this is perhaps the least contentious Doctor casting of all time. Usually, there's a clamouring amongst a small minority to slag off a casting choice. Here. there seems to be near-uniform praise. Rightly so, too. It feels that this is as much a statement of intent, that the rules of Who are changing again. It seems many of us are just pinching ourselves, scarcely believing this is true.
That said, to our knowledge we're the only ones to put such a pricey wager on our disbelief.
Form And Future
It would be remiss not to mention that Capaldi does already have form in the world of Doctor Who, of course. He popped up in the David Tennant story, The Fires Of Pompeii (written by James Moran), although arguably his meatiest contribution came in Torchwood. Capaldi played John Frobisher in Torchwood: Children Of Earth, and his haunting performance was one of the highlights of an already excellent run of the show.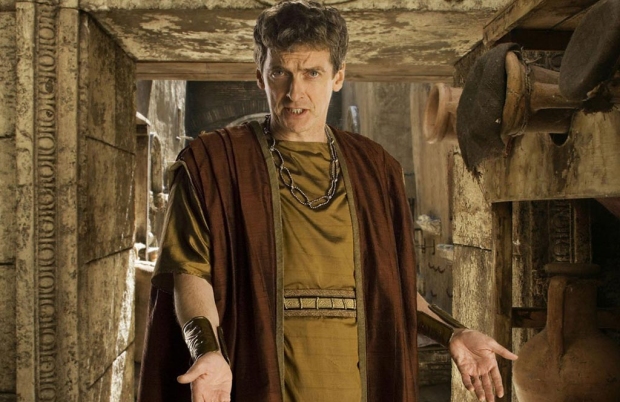 Peter Capaldi is expected to make his debut as the 12th Doctor at Christmas, although if we were playing a game of wild speculation, we wonder if Steven Moffat may be tempted to squeeze him into the 50th anniversary special somewhere. He did, after all, introduce Clara several episodes ahead of schedule. That said – although we're not betting on this, for obvious reasons – we'd imagine that an end of Christmas special appearance is by far the most likely. It would be a sneaky way to get an extra Doctor into the 50th, though, and an opportunity to include him that would surely be hard to resist.
In all, it feels like a good night for Doctor Who, this, notwithstanding a half hour special that managed to drag things out with the playbook of a reality television results show (in truth, the live show seemed more about recruiting new people than appealing to existing fans, save for the last few minutes). There's a sense that Doctor Who will head into its 51st year in rude health, with a piece of casting that, by going older, will demonstrate once more why it's managed to endure so long, while others have fallen.
Huge congratulations to Peter Capaldi then, who still has the sizeable shoes of Matt Smith to fill. Huge congratulations too to the Doctor Who team for pulling the proverbial rug. And roll on Christmas. With the small matter of the 50th anniversary special beforehand.
It feels like a good time to be a Doctor Who fan.
Follow our Twitter feed for faster news and bad jokes right here. And be our Facebook chum here.