News
7 Must-Watch TV Shows Now Streaming on Hulu Plus
Hulu plus now has some serious deep cuts in its lineup, and these shows you haven't heard of might be right for you.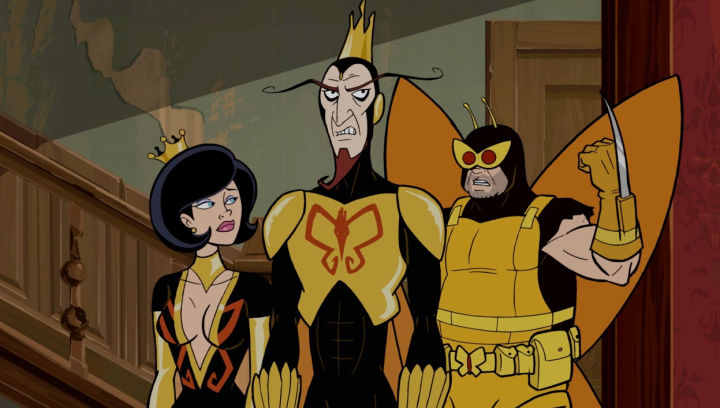 Every channel or streaming service thinks that they're worthy of being in the original programming game now, and new acquisitions are constantly flying back and forth between platforms in a tug of war to stay relevant. Mere days ago, The Mindy Project was axed by Fox and looks to be heading to Hulu as an exclusive.
Hulu is the latest lucky recipient of a wealth of new programming. The bulk of it is coming from Turner's Cartoon Network and Adult Swim, respectively.
There's also a ton of anime available, FXX's Animation Domination HD block, and programming that doesn't just feel like Cartoon Network has vomited its entire slate onto Hulu. There are a lot of well-known favorites that have long sought a streaming home that have been highlighted here, but also a lot of niche series that you might not be familiar with and can now (thankfully) indulge in.
Here are some of the new delights that went up on May 1st…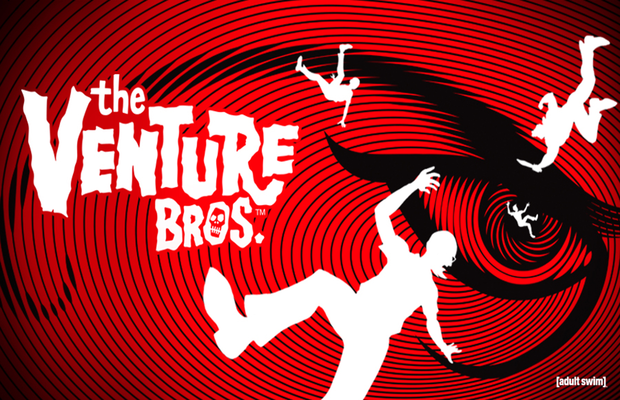 The Venture Bros. 
This is far from some simple Johnny Quest homage. In fact, The Venture Bros. is perhaps the most intricate, textured series to come out of Adult Swim. The animated series chronicles the adventures and regret of Hank and Dean Venture under the guidance of Rusty Venture, their super scientist and former kid adventurer father. The series has brilliantly taken superheroes, comics, and science fiction under its microscope, while always pairing these big ideas with reflections on inner loneliness.
The real joy of this being on Hulu Plus is that the whole series has never been available to stream like this before. For the longest time merely the first two seasons were up on Netflix, and now all five seasons of dysfunctional goodness are at your disposal.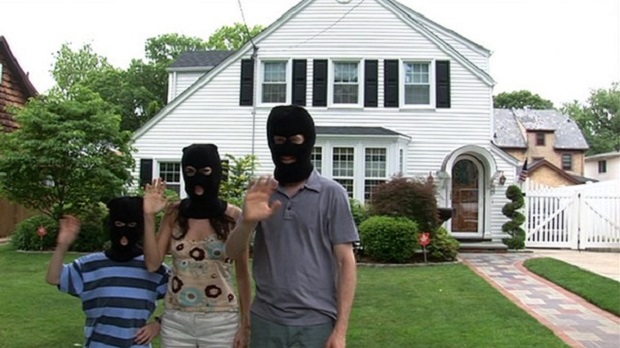 Delocated 
Just the concept of Delocated is a weird, beautiful near-riddle that sounds more like a dare for a television show than an actual one. The series depicts a man, "Jon," who has been put into witness relocation with his family in order to be protected from the mob. Then, a reality show is centered around his unusual transition and experience. As a result of "Jon's" witness relocation status, he is seen in a black balaclava and has his voice distorted for the entire series.
The show stars Jon Glaser who has recently joined the mainstream through his popular arcs on Parks and Recreation and Girls, but this is about as far from mainstream as you can get. Resident insanity makers, PFFR (The Heart, She Holler, Xavier: Renegade Angel), are the people behind the show, which has three bonkers seasons.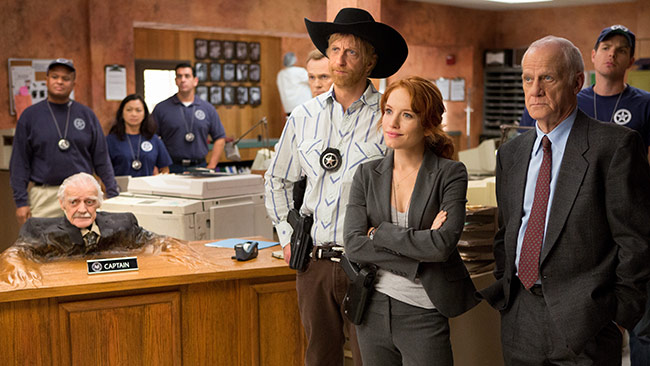 Eagleheart
If Delocated is the weird cousin of yours that you keep locked in a room away from the public, then Eagleheart is the weirder cousin of yours that is also on peyote. Eagleheart is nightmare television at its most exceptional. Chris Elliot stars in a flimsy Walker, Texas Ranger parody that instantly sheds that idea and becomes more interested in insanely smart, razor sharp television on things like ventriloquist dummy drug smuggling, a community of shoeshiners, death punches, and sky crimes.
The third and final season takes an ambitious turn by becoming a serialized story like no other, titled "Paradise Rising." The gamble pays off large and it's one of the most satisfying, bizarre seasons I've seen of anything.
The Goode Family 
The Goode Family is a show that seriously couldn't be any further from Eagleheart. Mike Judge, who is currently killing it on HBO's Silicon Valley, created the animated series in King of the Hill's wake and it somehow manages to even be a drier show than that was. Hell, it's drier than Frasier.
The cartoon depicts the ins and outs of the Goodes, an ultra granola, superhippy family who face struggles like getting the supermarket to switch from plastic to paper bags and keeping their dog on its vegan diet. The series was a deep cut and obviously not for everyone and it understandably only lasted one season as there was no audience for such a thing. With Judge being back at the top of his game, why not revisit this underseen gem?
If you're a fan of Silicon Valley's dialogue and attitude, you'll appreciate what's happening here.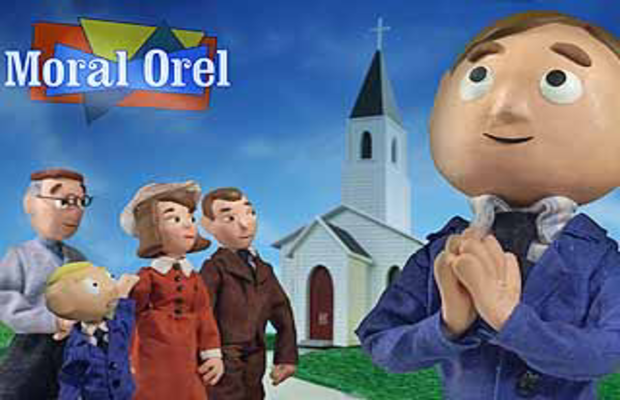 Moral Orel
Dino Stamatopoulos is a pained man. He's created a lot of brilliant shows like Mary Shelley's Frankenhole and High School USA!, but Moral Orel is such a different, fascinating beast that cuts right to the bone. Moral Orel offers up a succinct, well-done parody of the sort of squeaky-clean Davey and Goliath style religious Claymation shows.
It starts that way, and often keeps religion and family as its core, but the series then experiences a tremendous shift (as the creator went though an actual divorce) and the result is a bitter, angry, yet surprisingly uplifting portrait of a broken family. I mean, by the end it's barely a comedy, as we just watch a community of injured people with the center of it all being a vastly broken, delusional boy. 
It's so good though.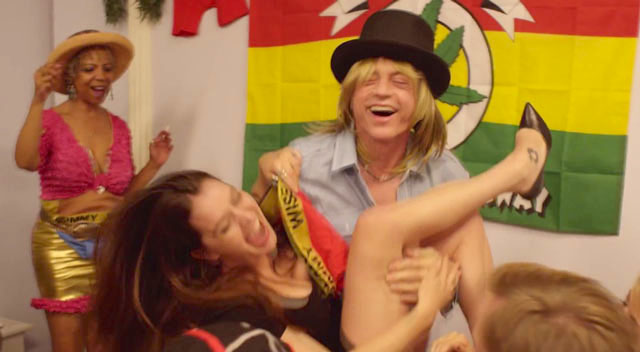 The Neighbors
You know Tommy Wiseau, right? The guy that made what is widely referred to as the worst film of all time, The Room? The guy that seems as if he has absolutely no concept of how to make a movie or tell a story? Well wouldn't you want to watch a television show by him?
The Neighbors isn't good, but it is a lot of fun. This is a simple show with the most hackneyed of plots that just looks at the tenants/neighbors of an apartment building, with Wiseau acting as their manager. While there are only four episodes, with four more to drop in the summer (and Wiseau expressing interest in more), this is a great show to watch with friends as you marvel at how any of it even exists. The Neighbors a tremendous risk on Hulu's part and it's not that often that you see this sort of experiment going on.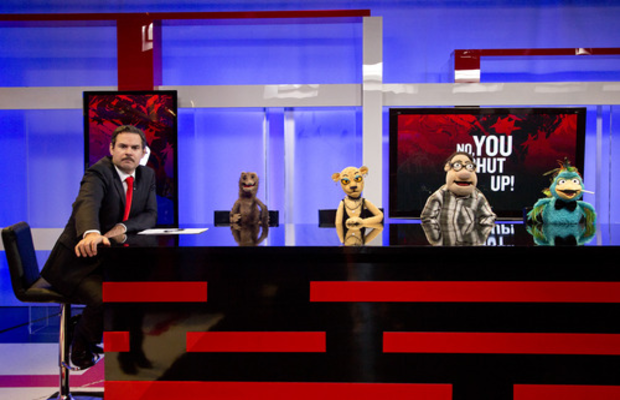 No, You Shut Up!
And speaking of experiments, nothing might shout that more than this show, and it'd shout it at you with a big furry, colorful, floppy mouth. No, You Shut Up! is from the illustrious Fusion channel, and it's a weird brainchild of a show that sees the always hilarious Paul F. Tompkins (king of all podcasts) operating a comedy-news panel talk show with a bunch of puppets.
Isn't that enough?
This show has somehow gone under your nose for three seasons already, but not for any longer! It's a gleeful romp with Tompkins acting as the perfect host for an impressive list of guests at this point, like Patton Oswalt, Maria Bamford, Key and Peele, Judy Greer, Danny Pudi, and Jack Black. 
But this is merely the tip of the iceberg, friends. Here are some other important additions that are also worthy of your time:
Adventure Time, Assassination Classroom, Harvey Birdman, NTSF: SD: SUV::, Rick and Morty, Sealab 2021, Seinfeld, South Park, Steven Universe, and Tim and Eric, Awesome Show! Great Job!