News
68 Whiskey: Trailer and Release Date for Paramount Military Dramedy Series
Ron Howard and Brian Grazer's Paramount Network series, 68 Whiskey, will manifest as a military dramedy.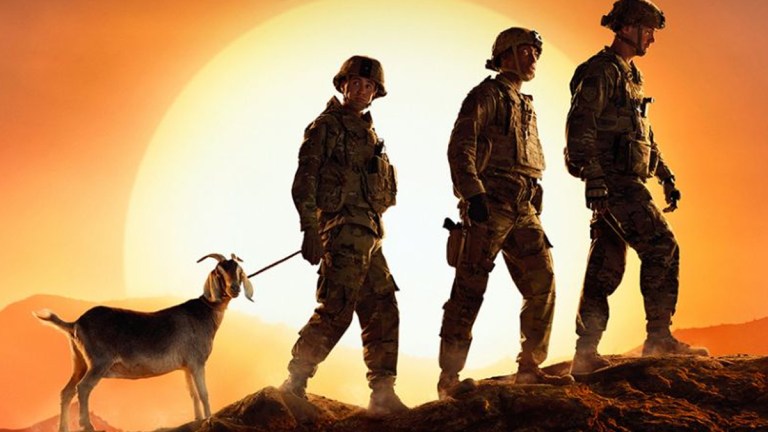 68 Whiskey is ready to make its mark as the next blue-chip television offering on the rebranded-from-Spike-TV and still-burgeoning Paramount Network, set as the first original series to accompany its hit drama, Yellowstone.
The series, an Americanized adaptation of Israeli television offering Charlie Golf One, is a modern military dramedy that arrives under the auspices of executive producers in Ron Howard and Brian Grazer. Of course, 68 Whiskey will immediately evoke the memory of M*A*S*H., since, like that classic series, it centers on the daily travails (and hijinks) of military combat medics – in this case stationed in Afghanistan. Imagine Television Studios and CBS Television Studios are producing the series.
68 Whiskey Trailer
The first trailer for Paramount Network's 68 Whiskey is here, putting a mirthful spin on military life in Afghanistan, navigating the inherent dangers and occasional comedic clashes with contractors.
Paramount Network also released a behind-the-scenes look at the series featuring executive producers Ron Howard and Brian Grazer, along with some cast members, who explain their characters.
68 Whiskey Release Date
68 Whiskey will deploy on Paramount Network on Wednesday, January 15, 2020.
68 Whiskey Details
The cast of 68 Whiskey is an interesting ensemble consisting of Sam Keeley (Dublin Murders), Jeremy Tardy (Dear White People), Gage Golightly (Red Oaks), Cristina Rodlo (The Terror: Infamy), Usman Ally (On Becoming a God in Central Florida), Lamont Thompson (NCIS: Los Angeles), Derek Theler (American Gods), Nicholas Coombe (Dora and the Lost City of Gold) and Beth Riesgraf (Leverage). They play a personnel of Army medics stationed in an Afghanistan base nicknamed "The Orphanage."
While Oscar-winning director Ron Howard and his frequent collaborator (and Oscar-nominated producer) Brian Grazer dominate the ephemera for 68 Whiskey, the series manifests as the creation of its appointed writer, showrunner and executive producer, Roberto Benabib, who's known from work on Kidding, The Brink, Weeds and Ally McBeal. Also onboard as executive producers are original series (Charlie Golf One) creator Zion Rubin, Imagine Television President Samie Kim Falvey, Efrat Shmaya Dror, Francie Calfo, Danna Stern, Michael Lehmann and Dave Holstein.
Joseph Baxter is a contributor for Den of Geek and Syfy Wire. You can find his work here. Follow him on Twitter @josbaxter.