News
6 more ways for the BBC to sell out
Is To The Ends Of The Earth the end of the world? Or is it just the end of the last cultural ace the BBC had to play...?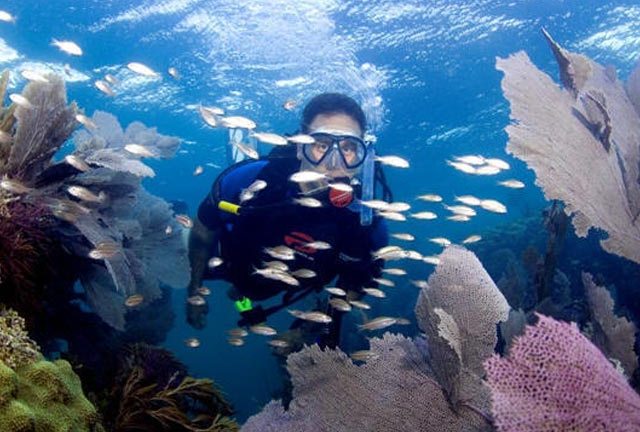 Coming into the DoG inbox today is the news that the BBC is embarking on a new show called To The Ends Of The Earth, where "eight individuals who are passionate about wildlife compete to prove that they have what it takes to become part of the BBC's award-winning Natural History Unit".
The Natural History Unit was, until recent years, pretty much the last stone to crack in the bedrock of quality programming that was perennially wheeled out to defend Auntie Beeb from her frequent critics in the letters pages and the House of Commons.
Now, it's going to become The Apprentice. In a forest.
According to Peter Salmon, 'Chief Creative Officer' of BBC Vision, To The Ends Of The Earth is "an exciting collaboration. The first of its kind in the BBC, a marriage of two in-house centres of excellence, responsible for current hits Last Choir Standing and Lost Land Of The Jaguar."
What, rather than another survival-interview epic where a poor bunch of sods who shouldn't have to endure anything more than a long form and a half-hour chat in someone's office have to bare their personalities, lives and faults to the rest of us? For a real job, too.
Why stop there…?
1: Who's for Who?The great Doctor Who assistant lottery removes itself from the capricious hands of producers and casting agents and enters the place where it belongs – the arena of 'survival interview epic'. Screaming, moaning about 'missing home' and shouting warnings will all be rated.
2: Ten O'Clock News ReaderDo you have what it takes to switch tone instantly as the rape/murder story segues to the cute fluffy dog? Are you really good looking and really young and ready to oust the old crusties who can actually write a story? This could be your moment.
3: Dog IdolAfter the death of Wellard in EastEnders, there's a canine vacuum to fill. How many hoops can your pooch jump through to get a prized spot on a soap?
4: Making Your Mind UpWhy get Graham Norton to host Eurovision just once a year in Terry Wogan's wake when he could host a thirteen-week extravaganza to find the presenter? Objective: find the unknown with the sardonic but friendly charm necessary to very lightly take the piss out of Europe's least credible music contest.
5: Children In Need..err..IdolWhich child will get the money? Why spread the pot over thousands of needy kids when one could cop for the whole lot?
6: Head of the BBCSee how many formerly worthwhile programmes you can turn into survival interview epics and how far you can bend over in your quest to pander to the very worst instincts in British culture.