Features
5 Sci-Fi Shows That Deserve Another Season
Networks have been known to cancel sci-fi shows before their time. We took a look at some shows sitting on the cancelation bubble.
If there's one thing sci-fi television fans are accustomed to, it's the cancelation of their favorite shows in their prime. It can be more difficult to watch a genre show die because of the serial nature of these programs, and their demise often leaves plot threads dangling and disappointingly unfinished.
In the best cases, final seasons of shows are announced ahead of time to avoid this problem, as was the case with the fifth season of Fringe and the upcoming final season of Falling Skies. But what happens when your favorite show is left in limbo, lacking a renewal announcement AND a cancelation notice? Such is the case with the five series below which are on the bubble. Fans want to know: what is their fate?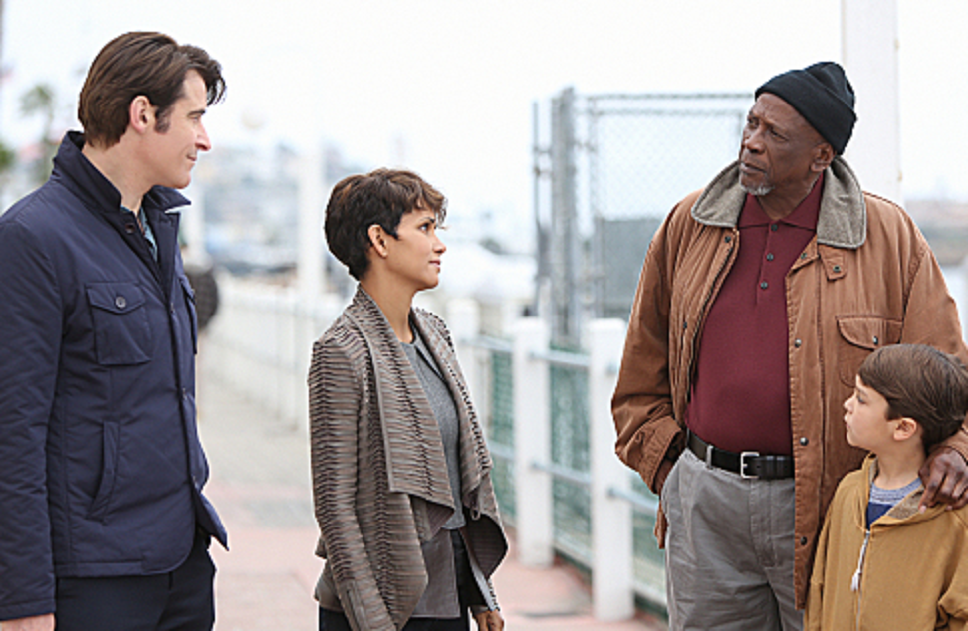 EXTANT
With the CBS series reaching the conclusion of its first season, it's hard not to wonder if the ratings-leading network considers its "summer event series" a success or not. Extant followed the example of its sister series on the network, Under the Dome, which was a surprise hit last summer and continued into a second season. Extant certainly did not meet ratings expectations, having dropped from 9.5 million viewers for its premiere to 6.5 by the third episode. After plateauing at just over 5.5 million viewers for most of the season, it lost another 20% of that audience this past week.
So is Extant worth saving? Its fan base seems to be very dedicated, and many viewers who caught the show on Amazon Prime are not counted in the above numbers. CBS worked out an exclusive deal with Amazon to air each episode four days after its original release on the network, and one would think they'd be counting those viewers, too, in making their decision to cancel or renew. As a reviewer, I have seen some inconsistencies in the acting and writing, but for the most part, I have been impressed by the unique story and engaged by the suspenseful action. I would love to see it renewed, but are the numbers enough?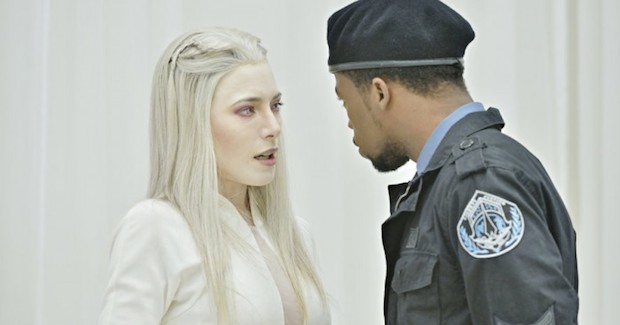 DEFIANCE
UPDATED: 9/25/14 – Defiance will get a third season!
Defiance definitely gets the award for most improved sci-fi show in recent history. The series went from a lackluster, very derivative season one that struggled to find its identity to a tightly cohesive, consistently engaging season two that skillfully unfolded the conspiracies and mysteries each week.
Defiance never did have great ratings, but for the Syfy network, a 1.5 million viewer average is normal. The question is whether "normal" ratings are enough for a show produced in-house with a sizable budget. Defiance has been considered Syfy's flagship series, and has deep geek cred, especially given its innovative partnership with Trion Worlds in producing the Defiance free-to-play online game. Fans of the show are rabidly devoted to the deep cultural roots and backstory around which the series has been built, and it would certainly be a shame to waste its potential.
In reviewing this show, I was amazed at how quickly my ambivalence turned to hardcore fandom this summer. The delay in a renewal announcement is troubling given that the show aired its finale at the end of August, but hopefully the good news (or bad, if only to end our wondering) will be shared soon.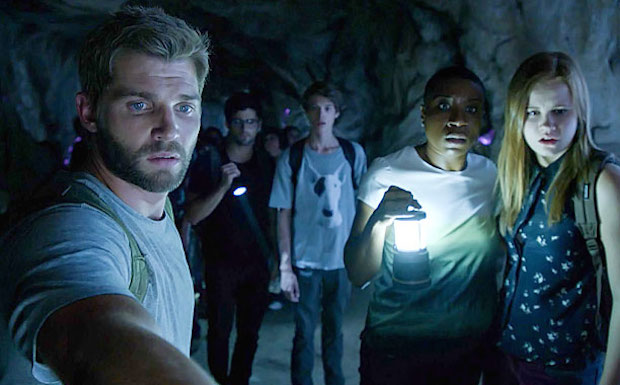 Under the Dome
If there's one show people either love to hate or love despite the hate, it's CBS's Under the Dome, which set the bar for summer scripted series in 2013 when it premiered to 13.5 million viewers, opening the door for shows like Extant. Many viewers felt that the show reached levels of implausibility that made it unwatchable, but fans of the series seemed to have passed some sort of ridiculousness threshold, past which the show becomes entertaining again in the campy way that only Stephen King can get away with.
Season one's popularity caused the producers to rework their "summer event" into a second season, and executive producer, Neal Baer, hints that the season two finale was changed along the way. Whether the massive cliffhanger indicates a path towards renewal is anyone's guess, and there is no solid indication that the changes included the dangling plot threads. However, the ratings are usually the final indicator, and season two did not perform as well as season one.
As mentioned above with Extant, will the Amazon Prime viewership numbers be included in CBS's final decision to bring a third season to this guilty pleasure of a show?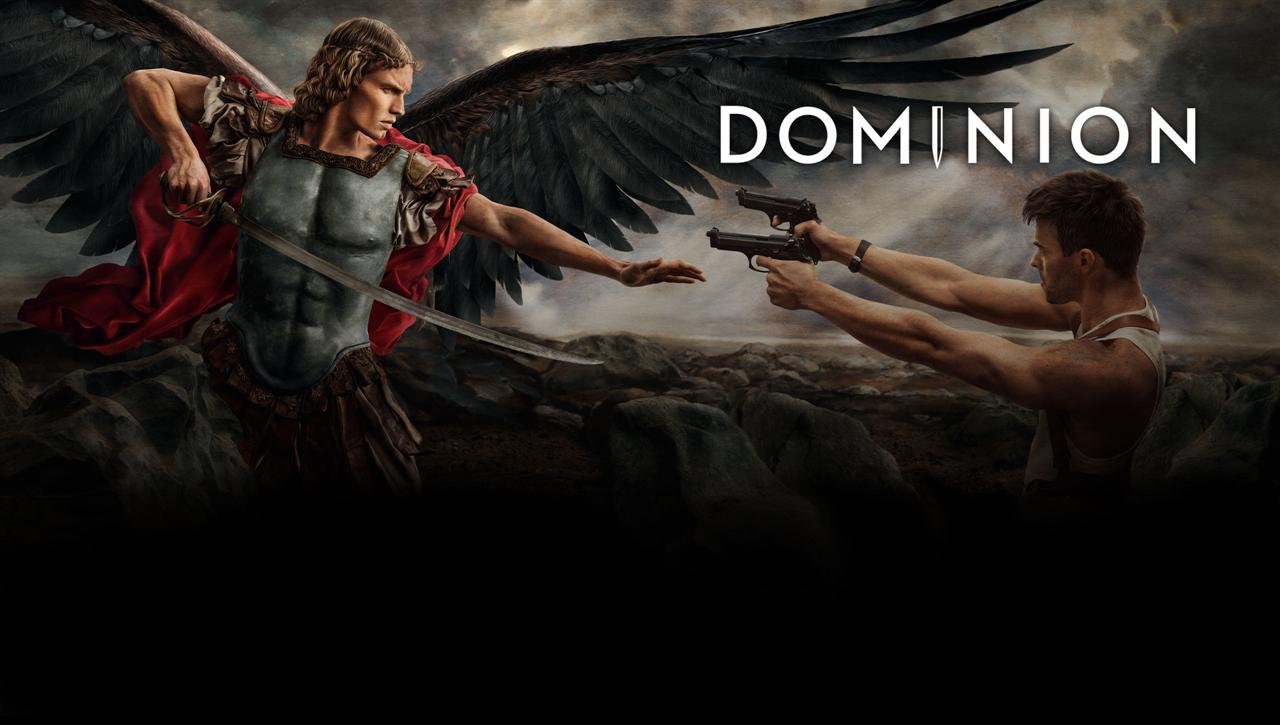 Dominion
Updated 9/25/14 – Dominion will get a second season!
Syfy fans have been pleased by the move towards more scripted dramas in its lineup, and although Dominion has met with mixed reviews in the form of under 50% ratings on both Metacritic and Rotten Tomatoes, its fan base is extremely vocal in their desire to see a second season. Perhaps its unique approach in using angels in a post-apocalyptic setting brings together fans of both science fiction and urban fantasy.
Dominion has held steady at around 1.5 million viewers throughout its run, and other shows in its lineup have been renewed with this level of viewership. Like Defiance, though, the show is produced in-house by Universal Cable Productions, a division of NBC Universal, which owns Syfy. It's not clear whether owning the show allows for lower ratings to renew or importing shows from Canada and elsewhere are cheaper and require less viewership to be renewed.
Whether budget considerations or programming decisions are to blame for the decision delay, fans meanwhile chomp at the bit to hear a yea or nay for Dominion.

CONTINUUM
Perhaps the most puzzling of all shows on the bubble is the continued lack of news about the fate of the Canadian time travel hit, Continuum. Although it airs on Syfy here in the states, the Canadian network, Showcase, and its parent company, Shaw Media, determine whether or not there will be a season four. The final episode of season three aired on June 22 in Canada and June 27 in the U.S., and nearly 100 days later, fans still do not know if there will be more episodes in the future.
Continuum is one of the smartest sci-fi shows on television. Each season has gotten consistently better at weaving its mind-bending time travel paradoxes together with an eerily prescient commentary on the future of technology and politics. Although its ratings have been less-than-stellar in the U.S., hovering at just under a million viewers per episode, Syfy has no say in the show's continued existence. It's a complete puzzle to fans of the show why no announcement has been made. If it's canceled, why not just say so? Is no news good news for the show's renewal, delayed only by contract negotiations or distribution deals?
Even the show's creator, Simon Barry, is left in the dark, saying on Twitter: "News on #Continuum renewal will come early August says @showcasedotca – Thanks for your patience. Believe me, I'm suffering with you…" August has come and gone – still no news. What gives?
— Mohamad El Masri (@dirtyshoulder)
August 8, 2014
Perhaps Extant, Defiance, and Continuum are not all destined for renewal, but fans would love to know one way or the other whether they can look forward to a next season in the summer of 2015. If Extant is meant to be a one-and-done series, let it be known! If Defiance is ready for its final season, announce the concluding season three! Showcase gave that privilege to its other big hit in Canada, Lost Girl, which announced its fifth and final season; why not do the same for Continuum? In some cases, not knowing is worse than declaring a definitive end.
Like us on Facebook and follow us on Twitter for all news updates related to the world of geek. And Google+, if that's your thing!