News
5 Moves of News: WrestleMania 29 Weekend Edition
Need to get yourself educated about the WWE Hall of Fame Class of 2013? How about some informed WrestleMania predictions?
It's WrestleMania weekend, and that means you get double the moves and double the news! For this special WrestleMania 29 Weekend Edition, we've got all you need to know about this year's WWE Hall of Fame inductees, the WWE "Superstars for Sandy" Hurricane Sandy relief auction, and some informed predictions and opinions about how things SHOULD turn out on Sunday in New Jersey!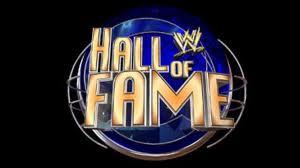 The night before WrestleMania, at Madison Square Garden in NYC, the 2013 WWE Hall of Fame ceremony will take place. Here's a list of inductees and a synopsis about what each has brought to the business!
WWE HALL OF FAME Class of 2013: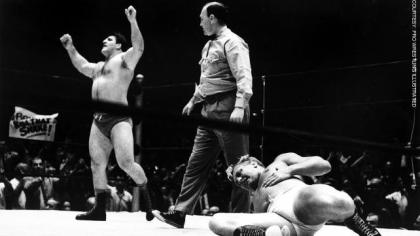 Bruno Sammartino (inducted by Arnold Schwarzenegger)I can write 1,000 words on Bruno Sammartino and why he belongs in the WWE Hall of Fame, but let's just get down to brass tacks about him. He was WWWF Champion twice: his first run lasted almost eight years, his second run was just over three years. Bruno put wrestling on the map in the New York territory. Because of his Italian heritage and pride, he became a fan favorite in the NY area because of its large Italian population. Before passing away, Vince McMahon, Sr., then owner of the WWWF, sold the company to his son, Vincent K. McMahon, Jr., who changed the name to the WWF (World Wrestling Federation) and made it into more of a family-friendly, merchandising machine. Bruno soon retired, but became a color commentator for the company, even teaming with his son Danny Sammartino for a few matches, but soon hated what the business had become so much that he left it. For years Bruno maintained that "sports entertainment" is terrible, and even though he's been asked a few times to be inducted into the WWE HOF, he wanted nothing to do with it. I admire his stance, honestly.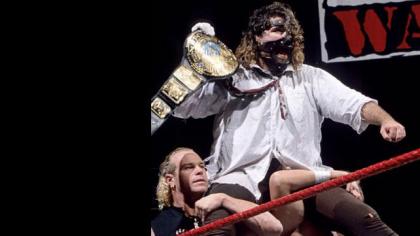 Mick Foley (inducted by Terry Funk)Mick made a real name for himself in deathmatches in Japan. Younger fans are familiar with Mick, so we don't have to go into too much detail here about his WWE run. He's had incredible feuds with The Undertaker, The Rock, and HHH. Mick is a four-time world champion(three WWF Championships, one TNA World Heavyweight Championship), the first WWF Hardcore Champion, eleven-time tag team champion (eight in WWF, two in ECW, one WCW), the first WWF Hardcore Champion, and a one-time TNA Legends Champion (yep, that was a thing).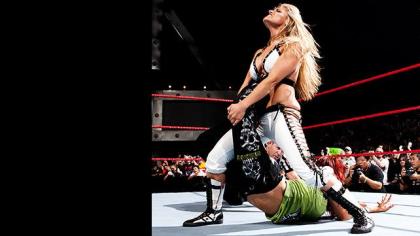 Trish Stratus (inducted by Stephanie McMahon)I think models who try to get into this business are pathetic. But in the case of Trish Stratus, I couldn't be more wrong. Starting off as a manger, she eventually started wrestling and quickly became a fan favorite. You can tell by watching her matches over the years that she wanted to get better and better in that ring. Her greatest and longest running feud was with Lita. Some of their matches were some of the best women's matches in years. She also had a really good feud with Molly Holly. And who can forget that awesome storyline between her, Jericho, and Christian? The Divas of today should hire Trish as their trainer, as they can't hold a candle to her work. Her list of accomplishments is as impressive as they come: seven-time WWE Women's Champion, WWE "Diva of the Decade," one-time WWE Hardcore Champion (yep), and three-time WWE "Babe of the Year." She really was the greatest Diva of the past fifteen years, if not longer!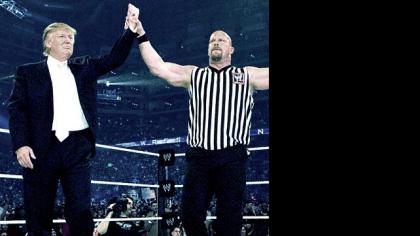 Donald Trump (inducted by Vince McMahon)"The Donald" has been involved in a few WWE storylines. Most notably the one at WretleMania 23 he and Mr. McMahon made a deal to each pick a wrestler and have them face off in a Hair vs. Hair match: if Umaga(Mr. McMahon's pick) lost, Trump would have his head shaved; if Bobby Lashley (Donald's pick) lost, McMahon would have his head shaved. Umaga lost, so Vince was shaved by Trump, Lashley, and even referee "Stone Cold" Steve Austin got in on the fun. The man is a billionaire. He doesn't need to be involved in "sports entertainment", but he "gets" it, and I respect that for a guy who can afford to buy almost anything he wants. Trump Plaza in Atlantic City also hosted WrestleMania 4 and 5. I wouldn't necessarily put him in the Hall, but he's going in the "Celebrity Wing," so I suppose that's fine.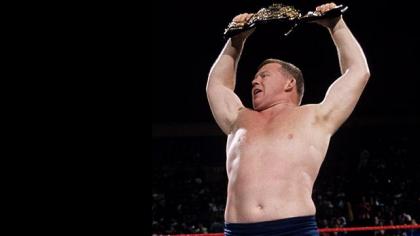 Bob Backlund (inducted by Maria Menounos)Bob Backlund was an accomplished amateur wrestler. He got into the business working for the AWA, then traveled around the territories winning many titles. When he came to the WWWF in 1977, he was soon thrown into the World Title scene, and started getting title matches against then champion "Superstar" Billy Graham. Many people didn't understand why Vince McMahon, Sr. wanted Backlund as champion after having such huge personalities holding the title in the past, such as Graham and Bruno Sammartino. Backlund was put into several high-profile matches against champions from other companies such as Ric Flair, Harley Race, and Antonio Inoki, who actually beat Backlund for the WWWF Title but refused to accept it. After almost six years as champion, Backlund was defeated by The Iron Sheik after Backlund's manager, Arnold Skaaland, threw in the towel to end the match. Strangely, Backlund never got a rematch. These are the things best remembered that landed a quirky individual like Bob Backlund his spot in this year's Hall of Fame class.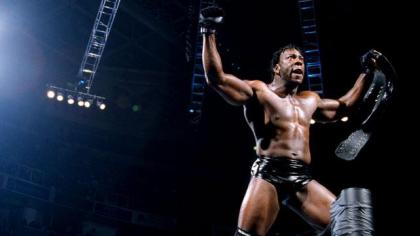 Booker T (inducted by  Stevie Ray)If it weren't for Vince Russo trying to make new stars in WCW, I don't think Booker T would have ever been a World Champion. That might be tough for some of you younger readers to swallow since you might only know him from his time in WWE, or even TNA, but to me he is just one of those people who doesn't belong in the WWE Hall of Fame any time soon. He's had some good matches, sure, but he was really nothing incredible, especially compared to the other inductees (Trump excluded, of course). King Booker was a good character, I will say that, but that's all I can say about him as a World Champion. He's a six-time World Champion (four in WCW, two in WWE), eleven-time Tag Team Champion, six-time WCW World Television Champion, and the first TNA Legends Champion.
If you can't wait until WWE releases the Hall of Fame ceremony with WrestleMania 29 on home video, USA Network will be showing an edited cut of the ceremony. From the looks of the commercial, they will only be showing the inductions of Bruno, Trish, and Donald Trump. Expect those to be edited for time, as well. The show will air on Tuesday, April 9th, at 10pm EST.
WWE has joined Mayor Bloomberg, Governor Christie, Sean "Diddy" Combs, and other celebrities in "Superstars For Sandy Relief," a benefit auction for Hurricane Sandy relief efforts across New Jersey and New York, with proceeds going to The Mayor's Fund to Advance New York City and Hurricane Sandy New Jersey Relief Fund. Some items you can bid on are: hang out with John Cena and accompany him to the ring at a live WWE event, dance in the ring with Brodus Clay during a RAW, attend the San Diego Comic Con with AJ Lee and other Divas, and more! Go to: http://www.charitybuzz.com/auctions/WWE for all of the info and to see a list of all of the auctions.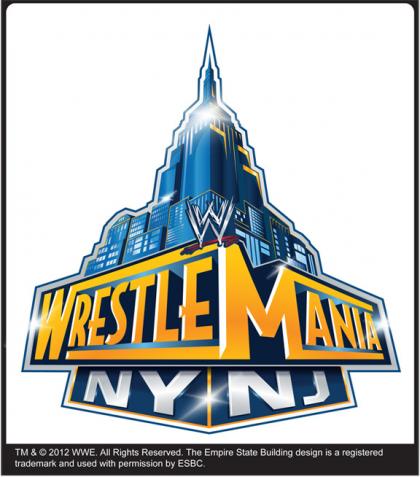 On a personal note, I'm going to end this WrestleMania weekend edition with a couple of my ridiculous hopes for the show:
Match: Dolph Ziggler & Big E. vs Kane & Daniel Bryan
Prediction: Ziggler & Big E. win Tag Titles
Match: Jack Swagger vs. Alberto Del Rio
Prediction: Del Rio keeps World Title but Ziggler cashes in and wins it, which means Ziggler leaves WrestleMania 29 as World Heavyweight Champion AND one half of the World Tag Team Champions!
If those things don't happen, (obscenities galore!).
Oh…and, of course, a Cena heel turn.
Please feel free to comment below, thanks for reading, and enjoy WrestleMania! Word Life.
Like us on Facebook and follow us on Twitter for all news updates related to the world of geek. And Google+, if that's your thing!