News
30 Rock: preview
The first decent sitcom for years stumbles onto TV tonight. Make yourself comfy and join the ker-azy world of 30 Rock!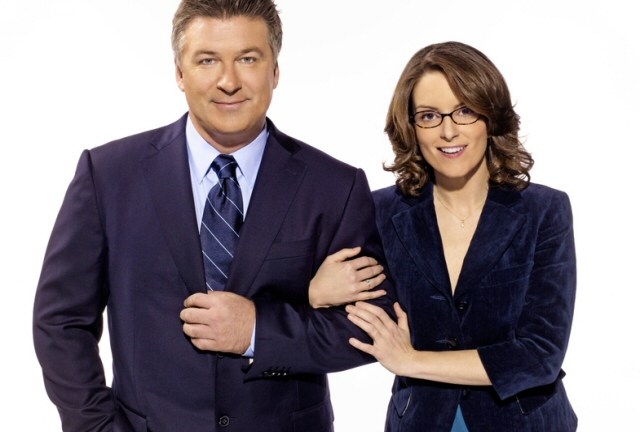 Last autumn's TV line-up in America was littered with so many duds that it's almost embarrassing to recall. Be underwhelmed by Brothers & Sisters and Shark. Strain to remember The Nine and Kidnapped. And hear the hollow echo from the inside of Aaron Sorkin's head for the idea-less Studio 60 on the Sunset Strip, a colossal dull dud no matter how many critics over here now try to laud it as a missed classic.
But one other behind-the-scenes, Saturday Night Live-esque show was made. Like Studio 60, it had a big name behind it (SNL star and Mean Girls creator Tina Fey), and a great cast to bring it to laugh. But whilst Studio 60 was a dreary drama that just rehashed Sorkin's worst indulgences, 30 Rock is the buzziest sitcom made in years.
We'll be reviewing 30 Rock as it airs in the UK, but for the uninitiated here's a brief overview before its debut tonight on five at 10.45pm. Tina Fey plays Liz Lemon, a geeky, put-upon TV producer for 'The Girlie Show', a vehicle for her vain friend Jenna Maroney. To shake things up, NBC parachute in Jack Donaghy, a fast-talking arrogant new boss who brings mentally unstable film star Tracy Morgan on board. Throw in a lot of background weirdos, one-liners you'll be straining to remember for future use and a very sympathetic cast, and you've got a good show on your hands.
For winning laughs in the early part of the series, it's a toss-up between Tracy Morgan's inability to hold onto reality ("You know how pissed off I was when US Weekly said that I was on crack? That's racist! I'm not on crack – I'm straight-up mentally ill!"), and Alec Baldwin's enigmatic but business-obsessed boss ("Why are you wearing a tux?" "It's after six pm. What am I, a Chinese peasant farmer?"). But the real one-to-watch is Kenneth, the awkward but eager-to-please hillbilly. As Jack Donaghy says, "in ten years time, we'll either all be working for that man…or be dead by his hand". Wise words.
So what is about the programme that sets it apart from other comedies? A lot can be put down to the sheer pace of the script. To make another unfavourable Sorkin comparison, it's full of actual jokes and stuff to listen to, instead of being a cumbersome device to cover up the fact your programme isn't good (see also: Sports Night).
So try and watch it tonight. The programme never set the US ratings alight, but has been granted a second season just for being great. Perhaps we can give it a bit of a transatlantic boost to help them get to series three.