News
2nd Riverdale Spin-Off Will Expand TV's Archieverse
With Chilling Adventures of Sabrina premiering in October, plans are underway for another Archie-based TV series.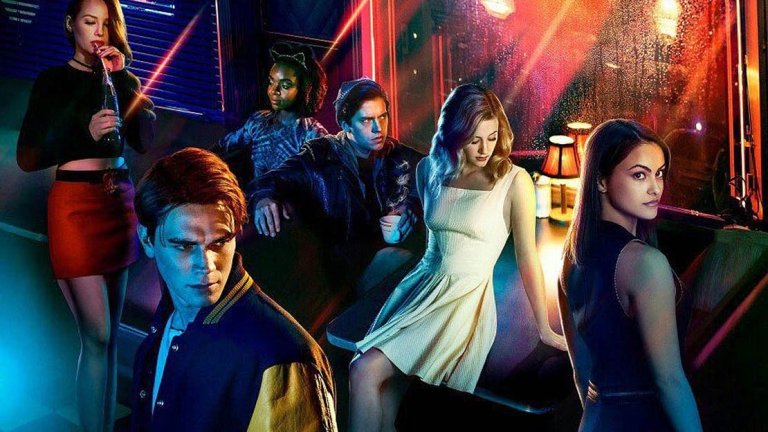 The Archieverse is getting a bit bigger.
Riverdale has, over the course of its two seasons to date, gone from modest hit to full-fledged pop culture phenomenon — getting named dropped on Will & Grace and taking up a large amount of merchandise space at Hot Topic stores in the process. And why not? The show is a hip and sexy (and yes, super goofy) reinterpretation of Archie Comics characters that manages to appeal to fans of the source material and audiences who don't know a Big Moose from a Dilton alike.
So it's only natural that people want more.
The first step in the expansion of Archie's TV foothold comes on October 26th, when Chilling Adventures of Sabrina debuts on Netflix. Roberto Aguirre-Sacasa, showrunner for both this new series and Riverdale, has been quick to point out that despite fan demands, both shows will not crossover. At least not yet. But that doesn't mean there aren't plans for more televised Archie goodness. Not by a longshot.
At yesterday's TCA event in which the Television Critics of America host networks promoting their shows, Aguirre-Sacasa dropped the bombshell that another Riverdale spin-off is quietly being worked on. From Deadline:
"We're still early on in the process and it will be very different from Riverdale," says Aguirre-Sacasa, who mentioned the spinoff would be "in this development cycle."
As you have probably guessed, we are more excited about this than Jughead is about the possibility of visiting an all you can eat buffet, but we have some questions:
• Will this series be a proper spin-off? Or will it, like Chilling Adventures of Sabrina, populate the same universe but not include crossover characters?
• With Archie Comics having a stable of characters, albeit less known, like those from That Wilkin Boy and the various Madhouse comics, ready for the sort of creative reinterpretation that Riverdale has undertaken, how deep into the franchise's history will CW execs be willing to go?
• When can we expect this new series? Fall of 2019 seems the most likely bet.
At this point since details are so scant, everything is pure speculation. With that in mind, let us suggest that the most obvious choice for a spin-off is one focusing on Josie and the Pussycats. Due to the Black Hood chaos in the second season, Josie's storyline was largely halted, with her bandmates Melody and Valerie getting hardly any screentime. What better way to fix this injustice than be making the rumored Josie spin-off a reality, following the girls as they leave Riverdale in an attempt to make their rock and roll dreams come true…experiencing the pleasures and pitfalls of fame along the way.
Whatever this new series winds up being, you can bet that we will have more information on it ASAP. We're excited.