News
Doctor Who New Year's Day special: Thirteen's scarf explained
This year's festive special of Doctor Who will air on January 1st...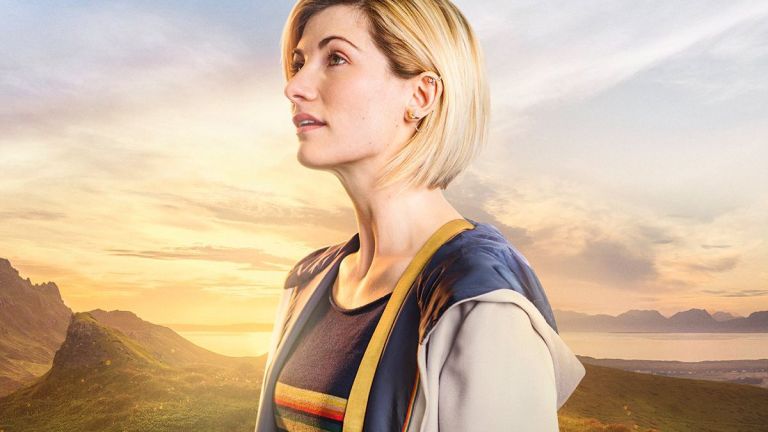 It's all change again for series eleven, as the Beeb has confirmed that the now-traditional Christmas Day episode of Doctor Who will instead air on New Year's Day.
Since 2005, BBC One has welcomed a festive Doctor Who special on the 25th of December, but this move has been rumoured for a little while, with some speculating that the Christmas special was being done away with altogether. That won't be the case, but neither will Who fans be able to enjoy the traditional hiding-in-another-room-wearing-headphones-because-families-won't-stop-talking-through-TV-you-care-about Christmas experience. We'll have to do it a week later, at 7pm on New Year's Day.
The special, called 'Resolution', will see Thirteen donning a rather fetching scarf. Whose idea was that, then? Well, it turns out that Doctor Who's make up designer Claire Pritchard-Jones had bought one for her production designer husband, Arwel Wyn Jones, and it became an instant hit on set, according to showrunner Chris Chibnall.
"Claire bought Arwel a scarf for Christmas. He wore it around the production. Ray Holman [the costume designer] saw it and thought it would be perfect for Jodie's Doctor. Ray showed it to Jodie, who loved it, and he saved it for the special."
Chibnall told Doctor Who Magazine that Thirteen wouldnt be afraid to get her scarf on, given half a chance:
"When we meet the gang at the beginning of the Special, they've been off on their travels. The Doctor's obviously picked up a scarf on the way. This Doctor is never afraid to accessorise, be it bum bag or scarf. We all think it suits her. And it's always nice to see the Doctor rocking a scarf."
If you want one of these bad boys for yourself or a loved one, though, it'll set you back – the Paul Smith accessory is currently selling for £70.00! (You can click here to buy one, if you like.)
Doctor Who New Years Day special trailer
Here's a trailer for you, while you wait for it…
Doctor Who New Year's Day Special story
And here's a brief synopsis for the episode…
"As the New Year begins, a terrifying evil is stirring from across the centuries of Earth's history. As the Doctor, Ryan, Graham and Yaz return home, will they be able to overcome the threat to planet Earth?"
Doctor Who New Year's Day special pics
Here are a couple of promo pics for the upcoming special. One's from the episode, one's more portrait-y. Scarf-y portrait-y, though, to be fair!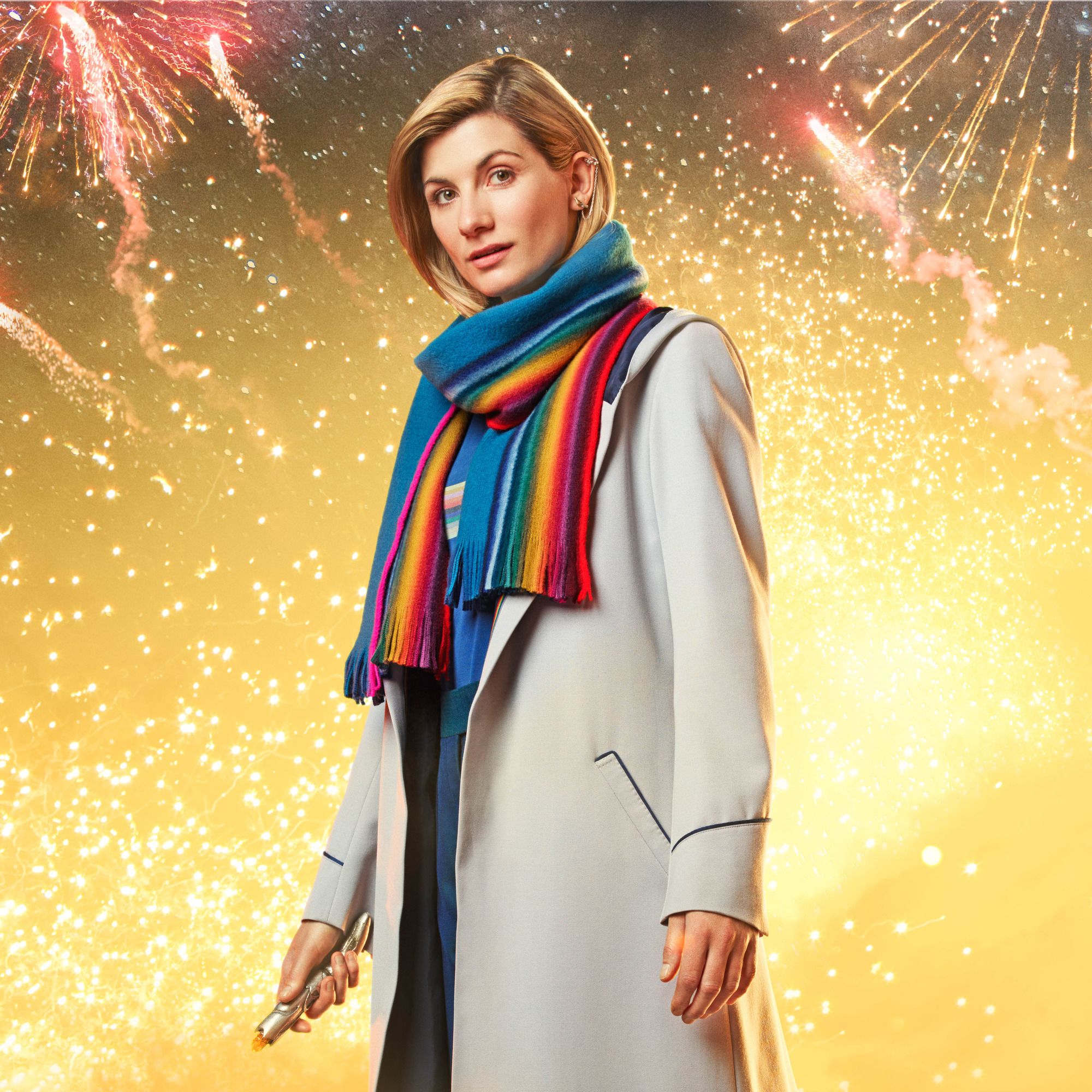 Doctor Who New Year's Day special scheduling
"With 2018 marking a brand-new era for Doctor Who it is only right that 2019 kicks off in spectacular style" said the BBC in a statement about the move to New Year's Day on the show's official website. "So, to mark the occasion, in this year's festive episode the TARDIS will travel through the time vortex from its traditional timeslot on Christmas Day and will land in style on New Year's Day."
Wayne Yip (Empress Of Mars) is directing the special instalment, with Chris Chibnall on writing duties. Chibbers had this to say about the New Year's Day ep, after confirmation of the air date arrived:
"We're thrilled to be starting the New Year with a bang on BBC One, as Jodie Whittaker's Doctor and friends face a terrifying alien threat in an action packed, hour long special adventure for all the family."
More news on the New Year's Day special as it arrives.