Features
2014's Nine Most Promising Comedy Pilots
A spate of promising-sounding US comedy pilots is on its way from the likes of Tina Fey, Charlie Kaufman, Amy Poehler and Louis C.K…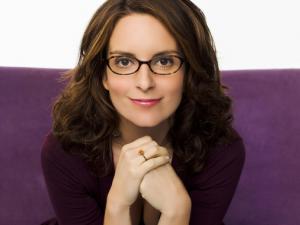 With new seasons of Veep, Louie, Orange Is The New Black and It's Always Sunny In Philadelphia on their way to join successful new arrival Brooklyn Nine-Nine, US sitcom is already looking not too shabby for the months ahead.
Add to that little lot new sitcom projects from the likes of Louis C.K., Tina Fey, Charlie Kaufman, Steve Carell, and Amy Poehler, and 2014 could well turn out to be a special year for TV comedy.
With the best information available at the time of writing, here's our pick of the year ahead's most promising-sounding comedy pilots (many of which are already confirmed as going to series) by that guy who did that thing you liked and that writer who did that other thing that was great…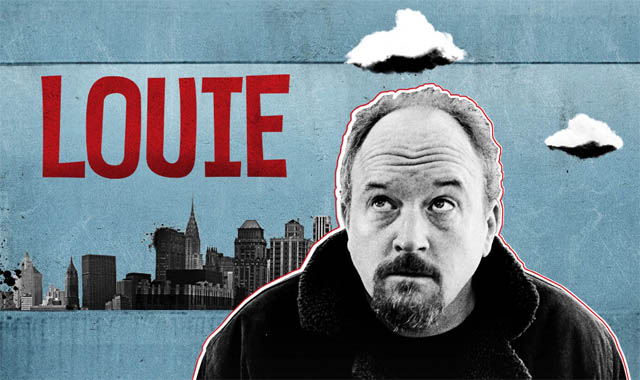 Untitled FX pilot
Who's behind it: Zach Galafianakis and Louis C.K.
Who's in it: Zach Galafianakis
By all accounts, Louis C.K.'s relationship with FX is a very happy one. The network gives him the creative freedom, time and money to write, direct and star in Louie, and in turn, he gives them an enormously critically successful sitcom. So good is the working relationship that C.K. recently signed a deal to develop more comedy projects with the channel.
The first of those is this recently announced collaboration with The Hangover trilogy's Zach Galafianakis. Nobody knows much in terms of plot or character about this one yet, and if they do, they're not telling. We do know that the pilot script will be co-written by C.K. and Galafianakis based on an idea by the Bored To Death actor.
Surprising, inventive, often poignant and always funny, Louie, which returns in the US this May for its fourth season, deserves every bit of its critical adulation. Fingers crossed then, that this Galafianakis co-project shares a touch of its genius.
Has it been picked up for a series? Not yet, but the pilot has been ordered.
Cabot College (unofficial title)
Who's behind it: Tina Fey and Matt Hubbard
Who's in it: Margaret Cho, Bonnie Dennison, Fortune Feimster, Jack Cuttmore-Scott and Brandon Jones
It's almost exactly a year since 30 Rock left the plaza, and Tina Fey has not been cooling her heels in that time. She ticked off The Muppets sequel, two comedy features, a Simpsons guest role and co-hosting the Golden Globes in 2013, in addition to not one but two in-development sitcom pilots.
The first is the unofficially titled Cabot College, a half-hour multi-camera comedy co-written and executive produced with 30 Rock's Matt Hubbard. Set in a women-only college admitting male undergraduates for the first time in its history, Fey and Hubbard's new project has already been given a series commitment by Fox.
Drop Dead Diva's Margaret Cho has been announced as taking the series regular role of Laura Thibault, College President, supported by a cast including CSI's Brandon Jones, Chelsea Lately's Fortune Feimster and Guiding Light's Bonnie Dennison.
Has it been picked up for a series? Yes. Production is due to begin this March.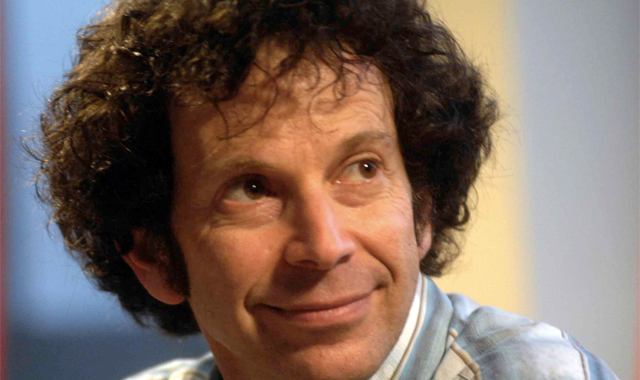 How And Why
Who's behind it: Charlie Kaufman
Who's in it: Michael Cera and John Hawkes
Though most celebrated for his film work (Synecdoche, New York; Eternal Sunshine Of The Spotless Mind; Adaptation; Being John Malkovich), Charlie Kaufman started out writing for television with stints on The Edge and The Dana Carvey show in the nineties. Now FX is bringing Kaufman back to the small screen, having ordered a pilot episode of How And Why.
Though the project is listed as a TV movie on Kaufman's IMDb page, How And Why is thought to be a half-hour pilot starring Michael Cera (Arrested Development) and John Hawkes (Deadwood, Eastbound And Down). Hawkes plays "Goodman Hesselman, a spectacular scientist who's not so good at life. When he loses out a presenting gig for kids TV show How And Why, he's hired by studio boss Mendelson (Cera) to help replicate the show for his own network". The original pitch was to tell the story of a man "who can explain how and why a nuclear reactor works, but is clueless about life."
Kaufman is to write, direct and executive produce the pilot.
Has it been picked up for a series? Not yet, but the pilot has been ordered.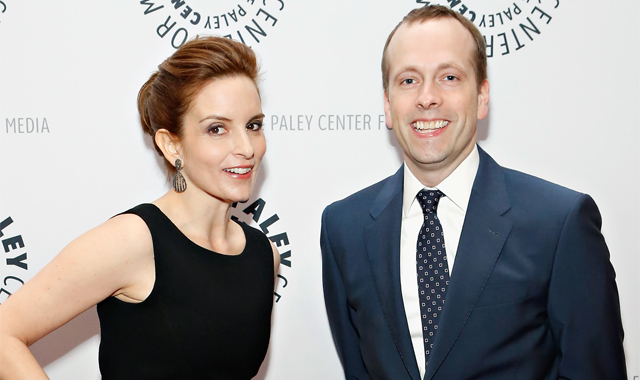 Tooken
Who's behind it: Tina Fey and Robert Carlock
Who's in it: Ellie Kemper
More proof that Tina Fey is a writer/producer who gets things done is the imminent arrival of Tooken, a new half-hour comedy series set for NBC.
Fey is teaming up with Saturday Night Live, Friends and 30 Rock writer/producer Robert Carlock for Tooken, which features The Office's Erin (Ellie Kemper) in the lead role.
The only synopsis available for the series so far is as follows, "A woman (Kemper) escapes from a doomsday cult and starts life over again in New York City". The sitcom is to be filmed in New York, and has been described by NBC Chairman Robert Greenblatt as "audacious, emotional and clever".
Has it been picked up? Yes, Tooken was given a straight-to-series order in October 2013 and is due on NBC in autumn this year.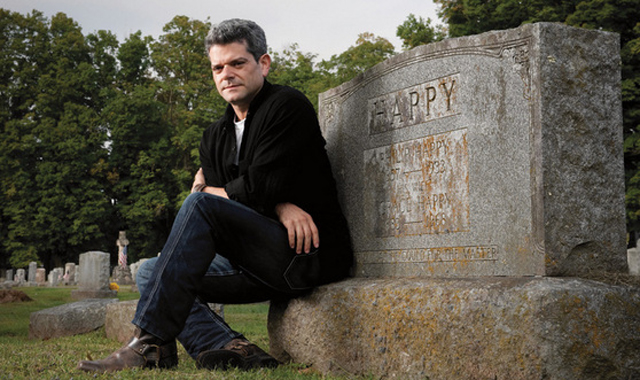 Happyish
Who's behind it: Shalom Auslander
Who's in it: Philip Seymour Hoffman, Rhys Ifans and Kathryn Hahn
Showtime is readying this potential gem for us, which formerly went by the name Trending Down. As the new title suggests, happiness is a theme, but don't expect rainbows and kittens from this one. It comes from the mind of author and essayist Shalom Auslander, and is being sold as "a dark examination of our pursuit of happiness, a pursuit that might just be the very thing causing our unhappiness in the first place."
Philip Seymour Hoffman plays Thom Payne, a 42-year-old man whose "new bosses are half his age and say the words 'digital' and 'social' far too often. His mentor and boss, Jonathan tells him to 'rebrand' himself, his corporate head-hunter tells him happiness is a myth, and Thom's not sure if his Viagra will interfere with his Prozac, or vice versa."
Created by author and essayist Shalom Auslander, and developed by The Office and Outsourced's Ken Kwapis and Alexander Beattie, Happyish stars Rhys Ifans as Payne's boss, alongside Parks And Recreation's Kathryn Hahn in the role of Payne's wife.
Has it been picked up for a series? Yes. The pilot was directed by Hedwig And The Angry Inch's John Cameron Mitchell, and a full series is due.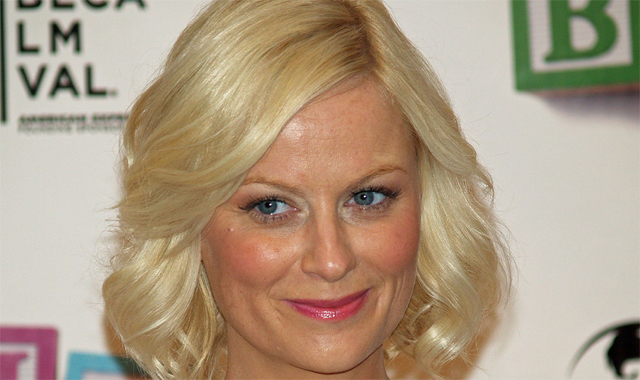 Old Soul (unofficial title)
Who's behind it: Amy Poehler, Jonathan Fener and Josh Bycel
Who's in it: Natasha Lyonne
Amy Poehler, who'll soon be busy working on the recently confirmed seventh season of Parks And Recreation, is also co-creating the provisionally titled Old Soul, a half-hour comedy pilot for NBC.
Orange Is The New Black and American Pie's Natasha Lyonne will star in the pilot, which tells the story of "a young woman trying to find herself whilst working as an aide to a group of opinionated elderly people". NBC boss Robert Greenblatt promises the show – should it be picked up – will "blow up some of the clichés we think about old people. It's been a while since The Golden Girls gave us a funny and insightful ensemble of seniors, and I hope this show will do that, too."
Has it been picked up for a series? Not yet, NBC has only just ordered the pilot, but Poehler's script has been delivered.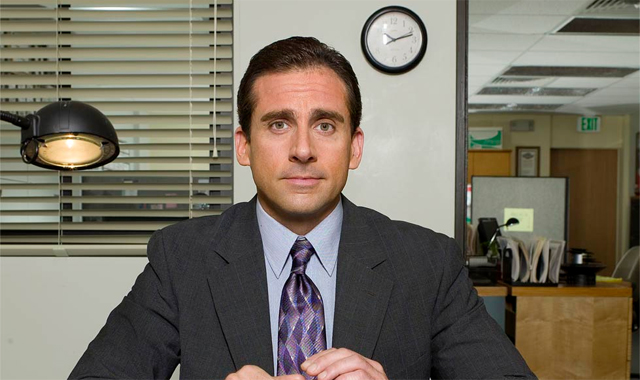 Tribeca
Who's behind it: Steve Carell, Nancy Carell
Who's in it: Rashida Jones
Tribeca is a single-camera comedy described by the Huffington Post as a cross between Law & Order: SVU and the Andy Samberg-starring Brooklyn Nine-Nine. It's from husband and wife team Steve and Nancy Carell, and is set to star Carell's The Office co-star and Parks And Recreation's Rashida Jones.
Jones will play Angie Tribeca, a veteran of the LAPD's "Really Heinous Crimes Unit", who is forced to team up with a partner she doesn't want. So far, so typical Buddy Cop. Surrounding Angie will be "an eccentric but brilliant group of people who investigate crime, reveal way too much personal information, and refuse to rest until justice has been served … sort of." No further cast members have been confirmed at this stage.
Steve Carell will be writing, directing and producing the pilot for TBS.
Has it been picked up for a series? Not yet, just the pilot for now.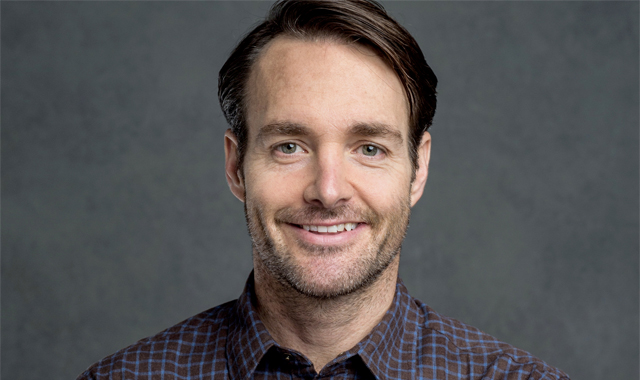 The Last Man On Earth
Who's behind it: Will Forte, Phil Lord and Chris Miller
Who's in it: No cast members confirmed as yet.
The pilot for The Last Man On Earth, created by Saturday Night Live and Oscar-nominated Nebraska's Will Forte caused something of a bidding war last year. Fox won out, signing up for a pilot production commitment.
All that's known about Forte's pilot so far is that it concerns "two strangers who must overcome their differences and work together to ensure the survival of the human race". It sounds like a good match for the comic sensibilities of Cloudy With A Chance Of Meatballs and 21 Jump Street's Phil Lord and Chris Miller (who also recently co-directed and produced the pilot for Brooklyn Nine-Nine).
Has it been picked up for a series? Not yet, but Fox has committed to producing the pilot.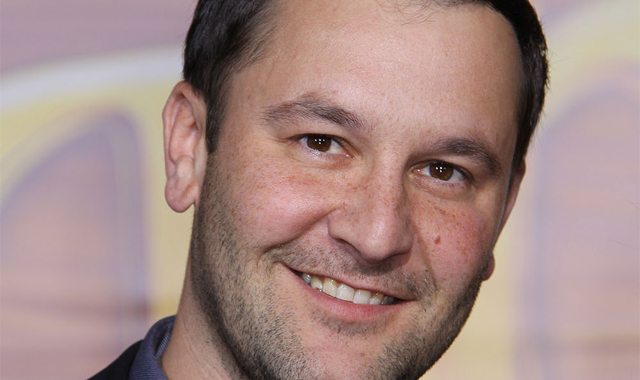 Galavant
Who's behind it: Dan Fogelman and Alan Menken
Who's in it: Vinnie Jones, Joshua Sasse, Karen David and Luke Youngblood.
ABC is producing the pilot for Dan Fogelman's Galavant, a comedy fairy tale about "a classic once-upon-a-time hero, complete with sword, horse, great hair, courage, mad skills (like dragon-slaying and helping the poor) – and his quest for revenge over King Richard, who stole his one true love".
As the writer of Disney's Tangled, all that sounds right up Fogelman's street. Excitingly for Disney nerds, legendary composer Alan Menken will be composing the music for the pilot, which is due to take advantage of some UK tax breaks by filming in England and Wales this April.
Has it been picked up for a series? Not yet, but the pilot is going ahead. 
Honorable Mentions:
Braddock & Jackson: A forthcoming FX sitcom starring Kelsey Grammar and Martin Lawrence as Chicago lawyers who develop a partnership after meeting in less-than-perfect circumstances in court. FX has already ordered a 10-episode run.
Damaged Goods: From the creator of Awkward, Lauren Iungerich, comes Damaged Goods, a single-camera comedy about sexual politics which ABC has given a pilot production commitment with a series penalty (meaning if it doesn't get picked up, the network has to pay out).
Death Pact: Another pilot order from FX here, for a series starring 30 Rock's Tracy Morgan as a "formerly lazy pot-dealing assistant high school coach who returns to his hometown as a decorated war hero" who sucks people into his "radical self-help philosophy". Written by Cheers' Rob Long and The Long Weekend's Tad Safran, and also starring Pretty Little Liars' Steve Talley, the pilot is reportedly due to film this summer with Wilfred's Randall Einhorn directing.
Like us on Facebook and follow us on Twitter for all news updates related to the world of geek. And Google+, if that's your thing!