Features
2014: looking back at the year in TV
Broken cops, brutal period dramas and a very, very fast man. Here's Michael's take on 2014's television offerings...
If 2013, with its Walter Whites, Hannibal Lecters, Norman Bates and Frank Underwoods, was a year dominated by anti-heroes, then 2014 marked the point at which characters shifted slightly, very slightly, back to the straightforwardness of the law. It would take a sophisticated instrument to spot the difference, but if we are to train our microscopes on the leading dramatic figures of the year, we might start by looking at how damaged they are. 
Moral ambiguity remained the order of the day but for the most part, it manifested itself as a response to pain rather than as late-blooming arrogance or inherent evil. Rust Cohle, the Louisiana cop who was one of this year's most significant memetic breakout stars, was memorably described by his portrayer as "a man who had lived longer than he hoped". The story, presented largely in flashback, took us on a Lovecraftian murder-mystery tour through some very dark territory, had enough detective work to justify True Detective's title, but was ultimately as much about the men doing the investigating as it was poor Dora Lange. The critical darling of the year, its follow-up, with a whole new cast of characters, is expected early in 2015.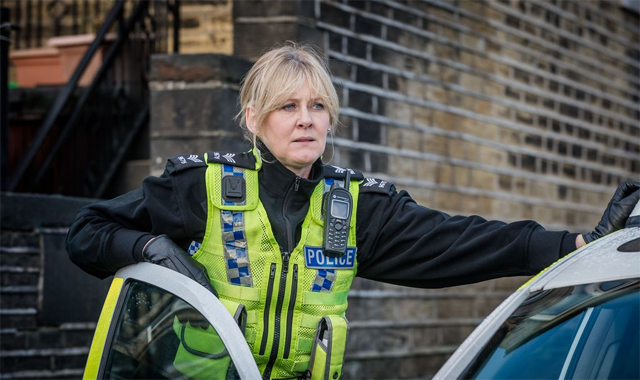 The past had a similarly haunting presence on Sergeant Catherine Cawood, the year's other copper of distinction. Happy Valley (the title apparently comes from a nickname given to the area by cops who keep busting cannabis farms there), was a shockingly violent, emotionally exhausting trawl through small town misery and easily one of the year's best TV shows. The plot, which revolved around the fall-out from a botched extortion-kidnapping scheme opened a seam of pain that has lain partly dormant for years and which brought Sgt Cawood face-to-face with her own difficult past. Sarah Lancashire was simply astounding as Cawood, creating an honest and humanly flawed character who deserves to be ranked alongside Jane Tennyson and Cracker's Fitz as an icon of British investigative drama.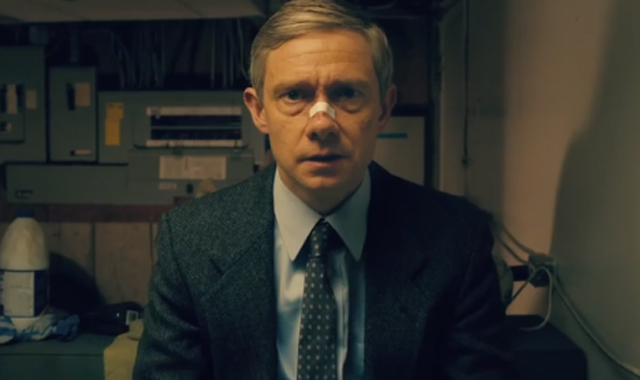 Happy Valley's kidnapping plot had shades of Fargo to it, which was nice, or unfortunate, depending on your viewpoint. The announcement that the celebrated 1996 movie would be repurposed for the small screen was received with not a small amount of apprehension. The original was quirky and distinctive enough to make it difficult to see how it could be redone without looking like a poor imitation or without missing the point entirely. Somehow, show runner Noah Hawley pulled it off and oversaw a TV show that was off-beat in the right way, funny, brutally violent and filled with characters who seemed at once to resemble people that you already know and whom you'd pray never to meet. Martin Freeman took his trademark everyman persona into hitherto unexplored territory, Billy Bob Thornton stalked the screen like a force of elemental, albeit quite charming evil, and Allison Tolman took a career-changing turn as Molly Solverson pulling the Columbo tactic of having everybody underestimate her brilliance and resilience. Fargo, like True Detective, will be returning for a second season and, like True Detective, will be clearing the deck for a fresh start when it does so. Next time up, we'll be in 1979. Expect it in the Autumn.
Detective Inspector Lindsay Denton was cut from a rather different cloth to Solverson. An almost supernaturally ambivalent figure, she wove in and out of the viewers' sympathies as Line Of Duty's plot tormented us all with tension. It managed the incredible feat of raising the stakes even higher than the first series and ran through a twisted trail of power, corruption and lies (and lies, and more lies) that kept us all gripped to the end.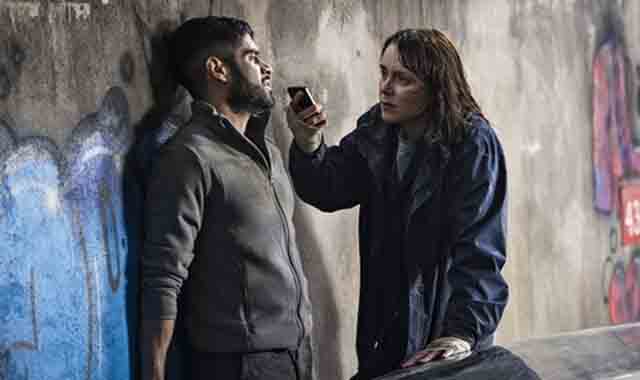 Also raising its game for a second outing was Peaky Blinders, which returned fortified with Tom Hardy and escalated its story of 1920s crime to reach a thrilling finale. The success of Peakies demonstrated the continuing power of the period drama in the modern age. Their appeal is such that East London underworld drama Ripper Street could be raised from the dead via the reviving hand of Amazon, while resurrection of a more traditional (and indeed gruesome) sort was offered by the occult Victorian bonk-a-rama Penny Dreadful. Marshalling a cast of characters familiar to anyone with a passing knowledge of the Gothic or of cheap  Victorian literature, Penny Dreadful nonetheless made an entertaining and surprisingly thoughtful series that did a wonderful job of humanising the inhuman. Smartly done. 
One period drama whose death was more permanent was Boardwalk Empire, the tale of corrupt Jersey money that has now called time after five seasons. It ended in a manner that was consistent with the quality it has offered over the past few years and was narratively justified, even if it felt cruelly short. Early twentieth century duties now pass to the aforementioned Peaky Blinders and The Knick, which with its creative team combination of Clive Owen and Steven Soderbergh, continued the TV/movies exchange programme that has been such a success over recent years and was entirely appropriate in a year for which the McConnaisance touched both mediums in award-winning style.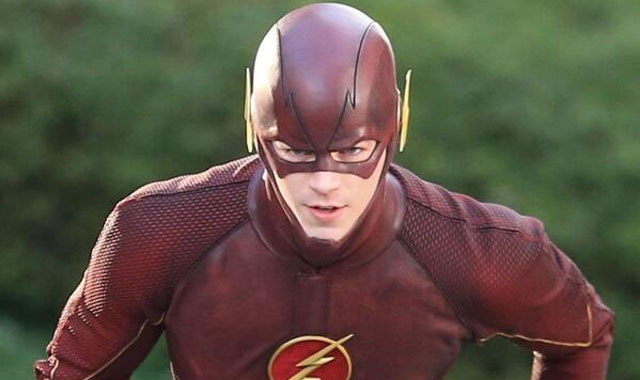 Fans of multi-media entertainment experiences will have been further encouraged by the successes made by the two leading comic book houses in performance productions. The MCU continued to give the lie to the 'C' in its initials by serving up a second season of Agents Of S.H.I.E.L.D and laying the groundwork for the forthcoming Agent Carter, which promises to add historical depth to the universe and picking up from where the first Captain America movie left its 1940s setting. Meanwhile DC, which is playing catch-up with Marvel in cinemas, made some excellent in-roads into the shared universe concept when The Flash joined Arrow in a developing cross-over plot. John Constantine, the demon hunting DC character, made his debut in a show that went straight to Amazon in the UK, in a further effort by the commercial giant in taking on Netflix. 
Of course, the biggest geek debut of the year had to be Peter Capaldi's Doctor, who proved that he was much more than simply a pair of staring eyes in a performance that brought some of the old scariness back to the character, giving him something of a resurgence. His, of course, was not the only regeneration. The Master, that old foe, reappeared as 'Missy', giving viewers a real surprise and setting internet message boards alive in a way that only Who can do.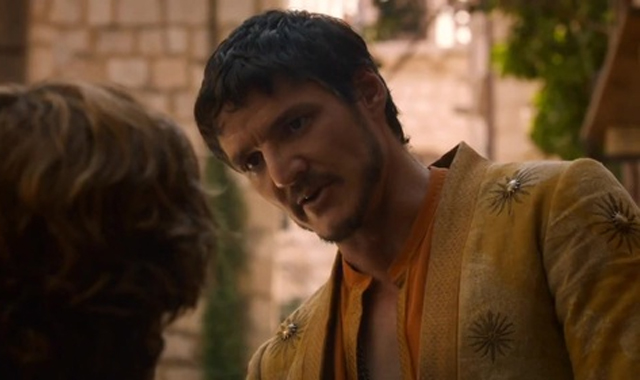 Well, Who, and perhaps one other show that also pulled off the trick of resetting some of its leads. No timey-wimey stuff for Game Of Thrones though, it regenerated much of its cast by the simpler method of killing a load of them off last year and bringing in some new ones to compensate. Thus, in a year during which we were denied Robb Stark, we were given Oberyn Martell, a compelling hybrid of Inigo Montoya and Shrek's Puss in Boots, who came thrusting into King's Landing like a rockstar and left it like an overripe melon. Eww. Thrones has never been afraid of killing its most loved characters, so its nice that it doesn't forget the not-so-loved either. King Joffrey Baratheon, one of the most irredeemably evil teens to have ever sneered his way on screen, exited in the most ignominious way thought possible. Until his granddad, a few episodes later. Those Lannisters eh? Live like a king, die like a, well, The King. Thank you very much. 
So long then 2014. It's been emotional. 
Follow our Twitter feed for faster news and bad jokes right here. And be our Facebook chum here.