Features
2013: the year in TV
Killers, gangsters, liars and drug dealers, it's been a good year for the bad guy. Here's our take on 2013 in TV...
2013 has been described by some outlets as a key year in 'The Second Golden Age of Television'. That might be pushing it a bit, but it was certainly a rum old year for the small screen. In time, we may even come to view the year as a turning point in TV, but more for the method of delivery than for the content actually being broadcast.
The culture of the boxset binge has been with us for a few years but it made a new step this year with the advent of the 'series dump' (we really need to find a new expression for that), with which twelve or thirteen hours of TV were made available in one fell swoop, giving humble TV reviewers a new challenge and allowing viewers to make their own schedule.
It was notable that, despite having traditionally been associated with movies, both Netflix and LoveFilm saw TV (or something very like it) as their means of entry into the production business. LoveFilm made Vikings (actually a History Channel production) into a UK exclusive while Netflix offered us a suite of original shows that ranked among the very best that the year had to offer. For UK viewers, the streamer's nabbing of the final eight episodes of Breaking Bad was a major coup and one that should surely continue the trend of narrowing the gap between transatlantic broadcasts. It was a further step towards the end of the traditional schedule. Timeshifting, TV-on-demand, streaming and, yes, torrenting, means that the days of sitting down promptly at 9pm to watch Cracker slip further into the past.
Or so we thought. Just when it seemed that the old days of seeing TV shows en masse had been dealt a final, fatal blow, up came Broadchurch with a genuine watercooler moment. No spoilers here for those of you who have yet to see it, but that climactic episode in April felt like a return to the days when discovering who shot J.R. was a collective experience.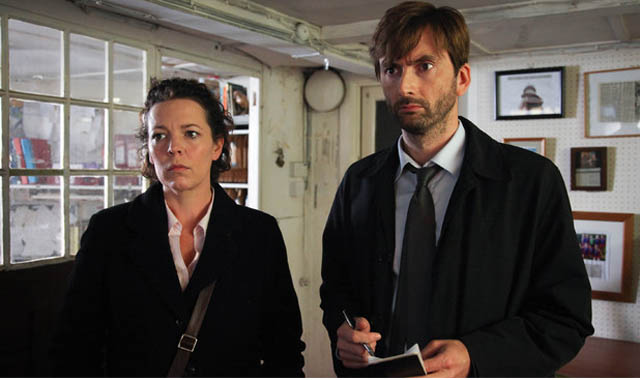 Broadchurch is of course being remade for the US, following a pattern that, while not new, became far more prevalent in 2013. Suspiciously familiar shows included Bates Motel, Hannibal, House of Cards, Low Winter Sun and various remakes of The Bridge. What was startling about these reboots or whatever we'll call them is not that they were derivative but that many of them were successes in their own right. House of Cards and Hannibal in particular, took highly regarded stories and still made them their own. The return of Norman Bates, Hannibal Lecter and (almost) Francis Urquhart reflected the year's other big trend, which was for the anti-hero, a concept that was made unexpectedly poignant.
Back in June we received the strange and sad news that James Gandolfini had died. He'd been a reasonably familiar face in movies during the 1990s, having appeared in small roles in True Romance and Crimson Tide among others, and had been making a return to the silver screen in his later years but it is for his TV work as Tony Soprano that he'll be remembered.
Of all the tributes that poured in following the news, one struck a particular chord. 'I'm saddened by James Gandolfini's passing. He was a great talent & I owe him.' It was, of course, from Bryan Cranston who was at that time preparing for the debut of the final eight episodes of Breaking Bad. 'Quite simply', he said 'without Tony Soprano there is no Walter White'.
Walter Hartwell White was the defining TV character of 2013 and not only because his final eight episodes were so excellent. He, like Tony Soprano before him, was so brilliantly conceived and performed that we continued to care even when he slipped beyond his own moral event horizon. Other shows, including Game of Thrones, Boardwalk Empire, The Americans and Peaky Blinders were excellent because they made their characters inhabit a moral universe every bit as messy and compromised as our own. It's a harder thing to get right than it looks. Ray Donovan, which was occasionally very good, fell into the trap of offering a morally dubious hero without giving us a solid enough reason to root for him. We have probably reached Peak Antihero. Making your leading character a bit dodgy is now the middle of the road option, a new model is required.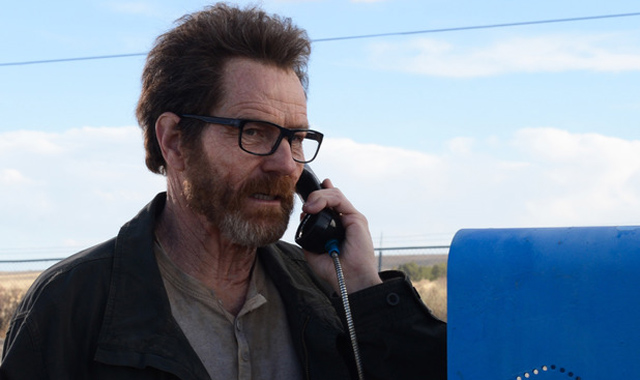 Even House of Cards, which was radical in its delivery, remained conservative in its content. It was excellent drama, brilliantly acted, tightly scripted and beautifully filmed (it was one of the year's best looking shows), but it was nevertheless a fairly straight story of political intrigue that resembled so much that had gone before. A remake that succeeded on its own terms, it performed the task that it was set, which was to establish Netflix as a producer of distinction. It carried A-list names, among them Kevin Spacey and David Fincher, and used them wisely. I personally enjoyed the show a great deal and hope to see many further seasons of it (the second is mere weeks away), but for a real sign of the future, we don't have to stray too far across the menu.
Orange is the New Black was, for this reviewer, the stand out surprise of the year. Cards, with its Hollywood heavyweights and obvious expensive sheen was clearly intended to be Netflix's primary case to be taken seriously but Orange, with its warmth, honesty and genuine wit, retained the very thing that has made TV so great these past few years.
It's been a good year for geek-friendly TV with superlative cloning drama Orphan Black advancing the cause of original SF on TV, Agents of SHIELD, while far from perfect, opened up the MCU to TV and opened a new front in the Marvel/DC rivalry against Arrow and the imminent Flash. American Horror Story: Coven, The Walking Dead, Hemlock Grove and Sleepy Hollow gave horror a good work out too.
In geek terms, however, it was a very special year for one programme in particular. November saw a half-centennial jamboree for a certain whimsical Time Lord. The big special divided opinion (as it was always destined to do) but the supplemental shows were very well received indeed. The William Hartnell/Verity Lambert biopic An Adventure in Space and Time was a charming journey through the real-life trials through which the Doctor had to go before he stood any chance of becoming the intergalactic treasure he is today. The Five(ish) Doctors was made with genuine wit and charm and reminded us that the secret to Doctor Who's longevity is the sheer inclusive joy that the programme offers.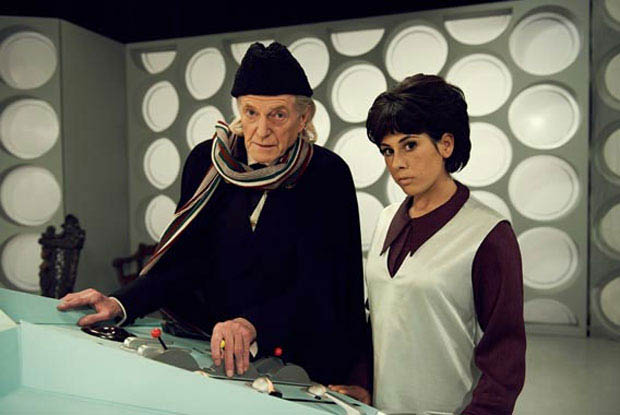 The celebrations were lengthy and for good reason -it's a rare TV programme that survives multiple decades. As proof, we said goodbye to several shows this year, among them Misfits, The IT Crowd, Shameless, Whitechapel and its neighbour Ripper Street. A premature cancellation always draws opposition, but there was something inspirational about the campaign to keep Ripper Street open for business. A petition to save the show attracted over thirty thousand signatures while negotiations have begun to bring the show to LoveFilm, following the trend set by Netflix who have similarly rescued both Arrested Development and the US version of The Killing. Our relationship with TV is changing, even when the programmes themselves remain at least vaguely familiar. TV's new Golden Age? Maybe not. But we have had an embarrassment of riches.
Read about the TV episodes Den of Geek writers voted their favourites of the year, here.
Follow our Twitter feed for faster news and bad jokes right here. And be our Facebook chum here.