Features
18 Sci-Fi, Fantasy, and Comic Book TV Shows to Watch in 2018
Wondering what to watch next? Here's our pick of 2018's new sci-fi, fantasy and geek-appeal TV shows...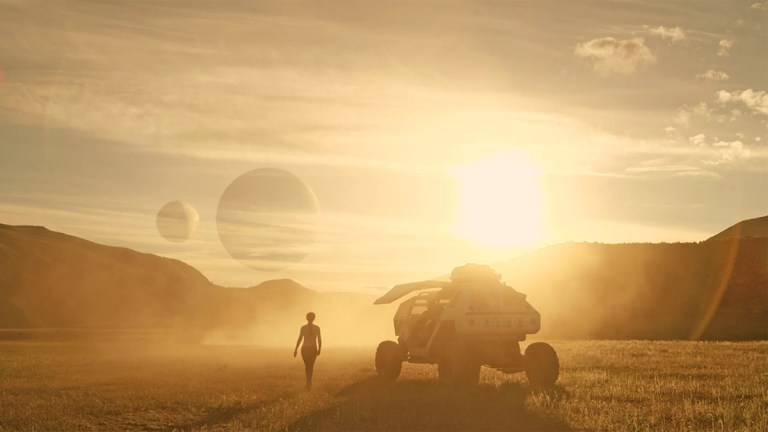 In addition to everything you've already been watching for ages (The Walking Dead, Game Of Thrones), and a bunch of returning shows that only debuted in the last couple of years (Westworld, Legion, The Handmaid's Tale, the whole Netflix/Marvel shebang), 2018 has a pile of brand new TV shows in store.
The selection below isn't even the half of it, they're just the ones with a sci-fi, fantasy or horror bent, or other cult-appeal…
Nightflyers
Syfy's adaptation of the weird-as-hell George R.R. Martin novella Nightflyers is lookin' like a real peach. Set in the future, on the eve of Earth's destruction, a crew of explorers journey on the most advanced ship in the galaxy, The Nightflyer, to intercept an alien spacecraft. One that might just hold the key to their survival.
Gretchen Mol (Boardwalk Empire) stars alongside Eastenders alum (and rising star, stateside) Sam Strike in this one, and it'll arrive later this year.
Krypton
Starting on Syfy on the 21st of March is David S. Goyer's Krypton, set on Superman's doomed home planet years before his fateful journey to Earth. The Girl With All The Gifts' Colm McCarthy directed the pilot, which was written by Batman Begins and Da Vinci's Demons writer-producer Goyer. Syfy picked up the show for a 10-episode first season.
Krypton will focus on Superman's grandfather Seg-El, who is fighting to redeem the honor of his ostracized family "and save his beloved world from chaos." 
Maniac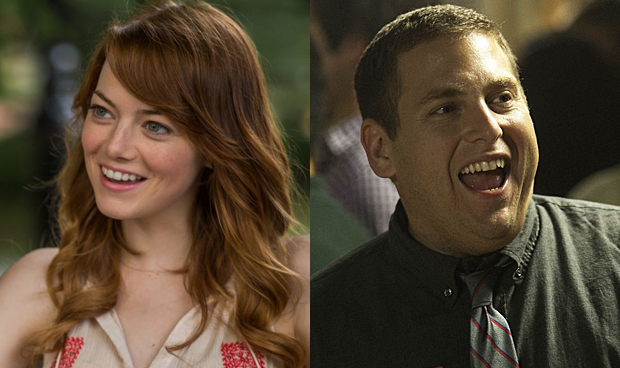 This 10-episode comedy series is based on the Norwegian original of the same name. That show told the story of Espen, a psychiatric ward patient who lives out fantasies in his mind. The US version of Maniac stars Jonah Hill as the fantasising patient whose dream life we watch alongside his reality.
Of note is the fact that True Detective's Cary Fukunaga co-wrote and directed this series, with The Leftovers writer-producer Patrick Somerville. Add Emma Stone to the mix, and that's a comedy remake with some serious pedigree. Maniac will come to Netflix at some point in 2018.
Marvel's Cloak And Dagger
Set in the MCU, this Marvel/ABC collaboration is under the charge of Heroes' Joe Pokaski, who should know a thing or two about teenagers with superpowers. Cloak And Dagger is the story of two gifted teens, Tyrone Johnson and Tandy Bowen, who discover their powers (she can throw daggers made of light, he can produce a cloak-like energy field) as they embark on a romantic relationship in New Orleans.
Don't expect any crossovers or tie-ins with New Warriors or Marvel's Runaways just yet apparently. The 10-episode season will start on the 7th of June on Freeform. 
Castle Rock
Hulu has ordered 10 episodes of its psychological horror anthology series based on characters and themes from the novels of Stephen King. JJ Abrams' Bad Robot is co-producing this one, which is described by Hulu as combining "the mythological scale and intimate character storytelling of King's best-loved works, weaving an epic saga of darkness and light, played out on a few square miles of Maine woodland." Confirmed to be appearing are Sissy Spacek, Bill Skarsgard and Moonlight's Andre Holland. 
The First
Aside from a few sitcom cameos, until now Sean Penn hasn't followed his fellow movie stars into the world of TV. The First, from Netflix's House Of Cards showrunner Beau Willmon, stars Penn and Natascha McElhone as astronauts in a near-future-set story about the first manned mission to Mars. 
The Crossing
Premiering on ABC on the 2nd of April (though with no UK broadcaster as yet), The Crossing is a sci-fi mystery that takes in some very current themes. It's the story of an American town that starts to receive refugees from a war-torn country, the sci-fi twist being that the war-torn country in question is America 250 years into the future. Expect time travel, politics, and a tangled conspiracy…
Lost In Space
A remake of the 1965 original (and 1998 feature adaptation) Lost In Space is the story of a family of astronauts—the Robinsons—whose ship, as one might predict from the title, goes dangerously off-course. Excitingly, The Descent and Game Of Thrones' Neil Marshall has directed several episodes of this remake, which stars Deadwood's Molly Parker alongside Toby Stephens, Parker Posey and more. The 10-episode first season arrives on Netflix on the 13th of April.
The Ballad Of Buster Scruggs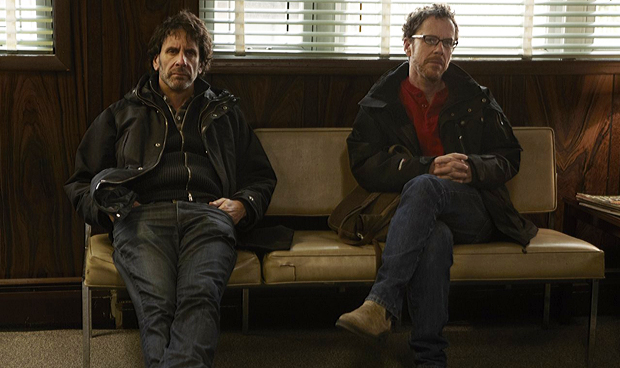 A bit of an outlier in this list of sci-fi, fantasy and horror is western The Ballad Of Buster Scruggs. We bring it to your attention however, because it's the first TV series written and directed by Joel and Ethan Coen. Season one is an anthology of American frontier stories written and directed by the Coen Brothers, filmed in New Mexico and Nebraska. It's set to star Liam Neeson, Brendan Gleeson, James Franco, Tim Blake Nelson and Zoe Kazan. The six episodes will air on Netflix later this year.
The Rain
The Rain isn't a US show, but Netflix's first original Danish series. After the success of German-language supernatural thriller Dark, the streaming service has bought a post-apocalyptic survival show from the home of The Killing. The premise sees two Danish siblings emerge from a bunker six years after a virus carried by the rain wipes out almost the entire Scandinavian population. The kids struggle to survive in this new world, and to grow up free of social convention and parental guidance. It's set to arrive on Netflix in spring 2018.
The Terror
Game Of Thrones' Tobias Menzies and Ciaran Hinds and Mad Men's Jared Harris lead the cast of AMC's The Terror. Adapted from Dan Simmon's novel of the same name, it's a horror story about a Royal Naval expedition crew searching for the Northwest Passage when it's attacked by "a mysterious predator". The 10-episode series will start on AMC on the 26th of Marchl.
Siren
A double-bill of Siren, formerly known as The Deep, is set to air on Freeform on the 29th of March 2018. It's a fantasy series that kickstarts with the arrival of a mysterious girl in a coastal town who "proves that the local legend about the ancient creature known as Mermaid is much more than legend and inadvertently causes a war for the ocean to begin." There are 10 episodes in the first season, which was written and produced by Finding Carter's Emily Whitesell. 
Heathers
Heathers, a modern TV update on Michael Lehmann and Daniel Waters' cult 1988 dark comedy, was supposed to arrive on March 7, but has been delayed. It promises that lead Veronica Sawyer (Grace Victoria Cox) will deal with "a very different but equally vicious group of Heathers," and that much is clear from the trailers we've seen so far. Quantico's James Scully takes on the Christian Slater role of JD, while the cast includes guest roles for Shannen Doherty and Selma Blair. 
Titans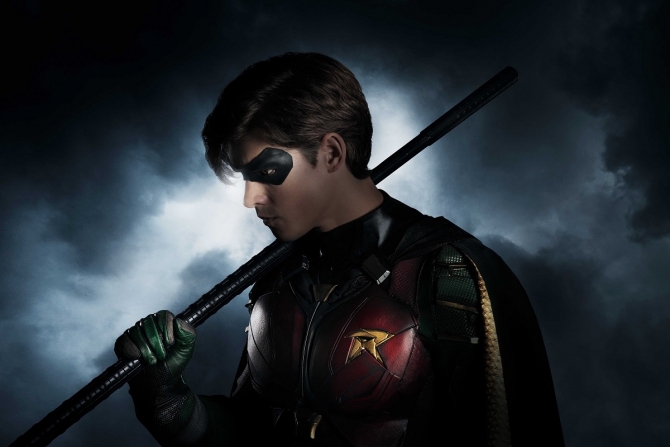 Based on DC's Teen Titans series, this live-action superhero adaptation was developed and then ditched by TNT a couple of years ago. DC though, kept it alive and are bringing it straight to fans via DC's new direct-to-consumer digital service this year. Titans, developed by—among others—Akiva Goldsman (Batman Forever, Fringe) and Greg Berlanti, will follow a group of young superheroes from across the DC universe, led by Batman's Dick Grayson.    
New Warriors
It's currently unknown where half-hour Marvel/ABC comedy New Warriors will air after Freeform agreed to release it back to Disney in late 2017. As soon as broadcasters are confirmed, we'll pass the info on. We do know that 10 episodes are expected to air in 2018, telling the story of a group of super-powered kids (Squirrel Girl, Mister Immortal, Night Thrasher, Speedball…) who team up to do good, despite their lack of experience and control of their powers.  
Yellowstone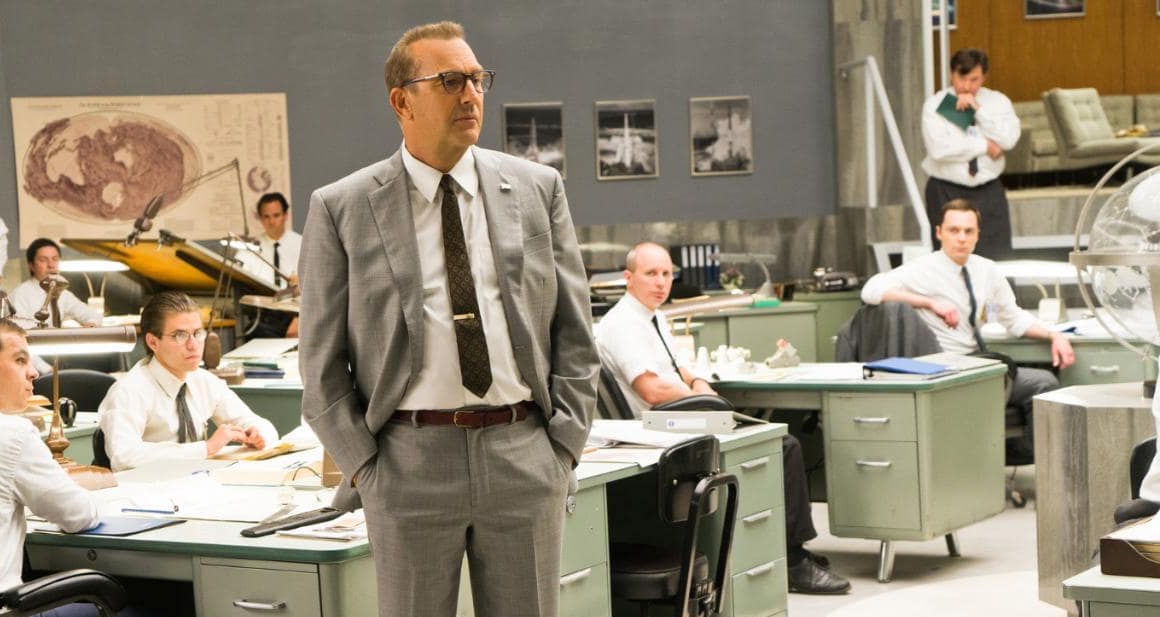 Created by Wind River writer-director Taylor Sheridan, Yellowstone brings Mr Kevin Costner (pictured above in Hidden Figures) to the small screen. Costner will play John Dutton, the head of a ranch family beset by attacks from multiple enemies. Yellowstone is being billed as "an intense study of a violent world far from media scrutiny", and has a large cast including Wes Bentley and Kelly Reilly. It will air on the Paramount Network – the newly renamed Spike TV – from the 20th of June 2018.
The Umbrella Academy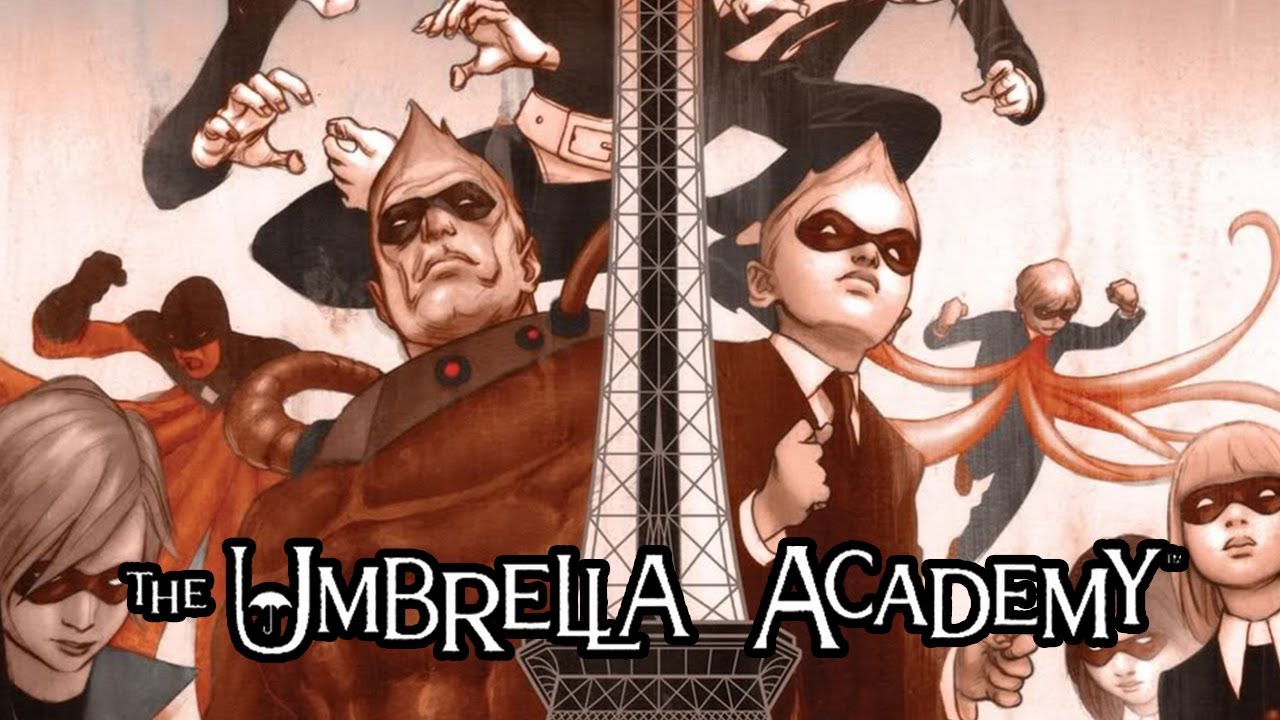 Ellen Page leads the cast of this Dark Horse comic-book adaptation about "a dysfunctional family of superheroes who work together to solve their father's mysterious death while coming apart at the seams due to their divergent personalities and abilities." It's adapted from Gerard Way's comics, and also stars Misfits' Robert Sheehan, Tom Hopper, and Mary J. Blige. Expect it to arrive on Netflix at some point this year.
Jack Ryan
Eight episodes of Jack Ryan, Amazon Prime's new Tom Clancy adaptation, will arrive on the streaming service this summer. John Krasinski (who also co-produced) follows Harrison Ford, Chris Pine, Ben Affleck and Alec Baldwin's previous on-screen incarnations of the CIA analyst lead. Krasinski is joined by Abbie Cornish as Ryan's doctor fiancée.
Former Lost showrunner Carlton Cuse developed the series alongside Michael Bay's Platinum Dunes production company, so expect action and expect it to be big. Jack Ryan arrives on Amazon Prime Video on the 31st of August 2018.