News
18 New Geek US TV Shows To Excite You
Caroline sifts through US TV's newest commissions to see which geek shows might be worth watching this coming season...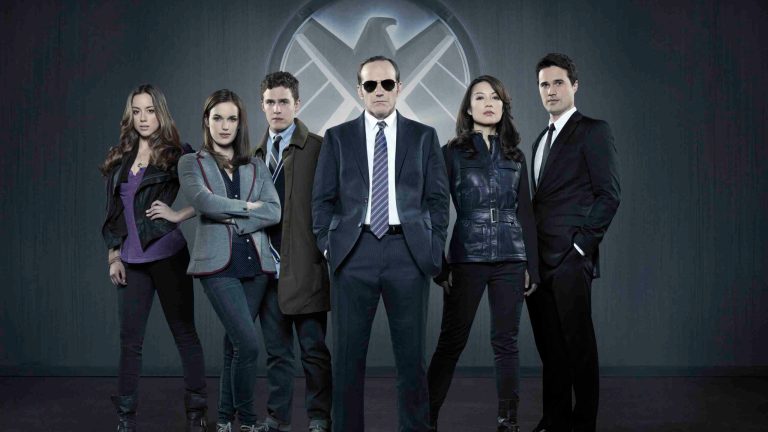 It's that time of year again, when US networks start battling it out for our attention and, ultimately, our affections, with a slew of new dramas and comedies. Some of them will inevitably be a little bit rubbish, but others – hopefully a few of the shows on this list – will stick around long enough to become fan favorites and cult classics. There are androids, superheroes, headless horsemen, spies and vampires to choose from, with more remakes and spin-offs than you can shake a stick at.
Some are more interesting than others, but there are helpful extended trailers to aid in our judgement before the season kicks in proper come September. Here is a list of eighteen geek-friendly shows premiering in the 2013-14 season.
Almost Human (FOX)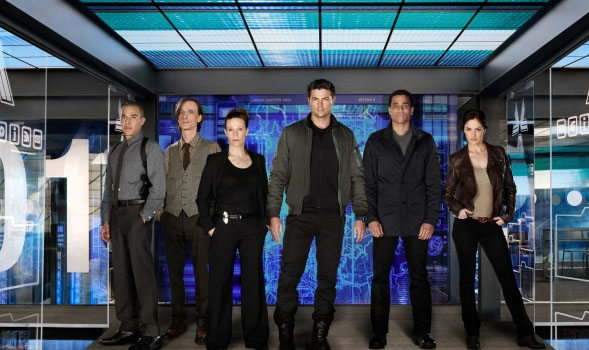 In a not-so-distant future, human cops and androids partner up to protect and serve.
There's an inherent clunkiness in the concept of a part-android human with emotional issues being paired with an emotionally open part-human android, but only time will tell whether this will become a problem. With a proper science-fiction concept, strong visuals and a charismatic star in Karl Urban, this is probably the second most anticipated genre show of the year and, with the procedural cop element, FOX might be more inclined to keep it around. It could also mean it becomes another by-the-numbers police show, of course.
Geek Credentials: Karl Urban (Star Trek) and Mackenzie Crook (Game of Thrones); J.J. Abrams (Lost), J.H. Wyman, Brad Anderson, Reid Shane (Fringe), Bryan Burke, Kathy Lingg (Person of Interest), Athena Wickham (Revolution) and Vladimir Stefoff (Supernatural) as producers.
Sleepy Hollow (FOX)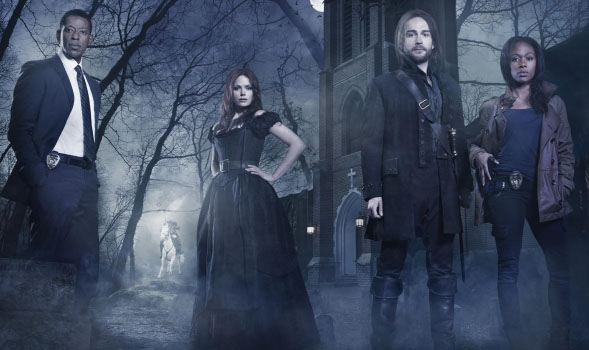 A modern-day supernatural thriller based on the legend of the titular Westchester Country, N.Y. Town.
It's not entirely clear why the people involved needed to update the Sleepy Hollow concept to modern day, and let's hope the 'fish out of water' stuff stops after the first episode – otherwise it's going to get very tedious indeed. This beat another adaptation of the story by The CW, which should give you hope that network execs saw something special in this other than that built in brand-recognition. It looks fine, and should appeal to those who gravitate towards gothic horror.
Geek Credentials: Katia Winter (Dexter) and John Cho (Star Trek); Alex Kurtzman, Roberto Orci (Fringe), April Nocifora (The Event) and Len Wiseman (Underworld) as producers.
The Blacklist (NBC)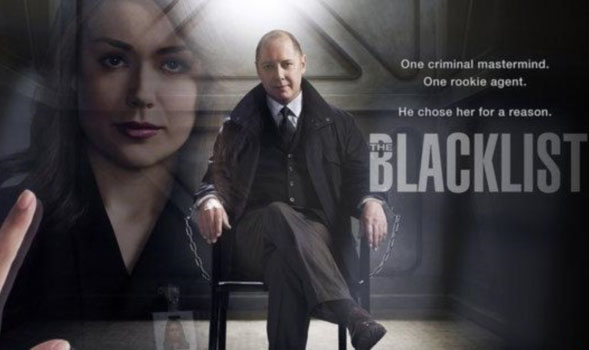 The world's most wanted criminal suddenly turns himself in and offers to give up anyone he's ever worked with. The catch: He'll only work with a new FBI agent, one with whom he has no known connection.
Not strictly genre, this feels like the biggest attempt to court a bit of FOX's The Following's success for another network. Judging from the trailer, James Spader makes an effectively creepy bad guy and, with the titular blacklist of master criminals on the horizon, there's longevity in the concept – it's a bit like White Collar, but the criminal informant is a heck of a lot nastier. Can it sustain interest over a full season? Possibly not, but there's always room for more complex, gritty television on the schedules.
Geek Credentials: James Spader (Stargate), Diego Klattenhoff (Homeland) and Harry Lennix (Dollhouse). John Eisendrath (Alias) as producer.
Marvel's Agents of SHIELD (ABC)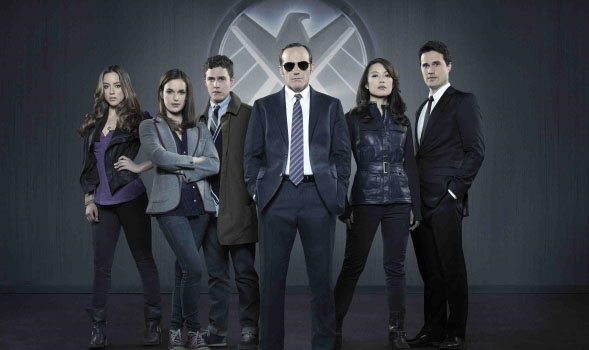 The missions of the Strategic Homeland Intervention, Enforcement and Logistics Division.
This is most anticipated show of the year and, for geeks, is a dream come true. Disney has allowed ABC to have a piece of the Avengers pie and, with it being official, canonical and run by Joss Whedon, there's every chance that the universe will tie together at some point. As a standalone show, it looks very strong, with the spy aspect allowing them to make an exciting and action-packed series without the superhero-sized budget.
Geek Credentials: Clark Gregg (Avengers Assemble) and J. August Richards (Angel); Joss Whedon (Buffy the Vampire Slayer), Jeffrey Bell (Angel), Chris Cheramie (Dollhouse), Jeff Loeb (Heroes) and Paul Zbyszewski (Lost) as producers. We can also reasonably expect other Whedon alumni to guest star at various points.
The Originals (CW)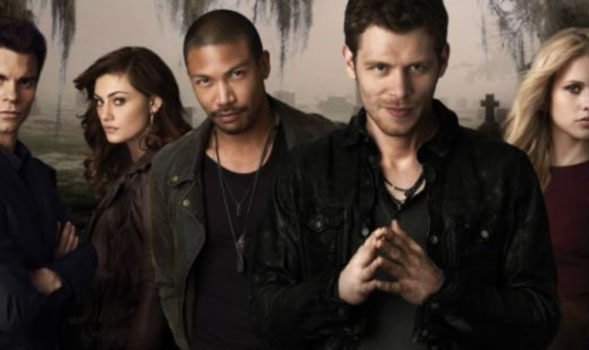 The Vampire Diaries spin-off finds Klaus back in the French Quarter of New Orleans, where Hayley is unexpectedly pregnant with his child and his diabolical former protégé Marcel is now King.
This is the pilot on the list of which we've seen the most, with a late episode of The Vampire Diaries season four usurped by Klaus, Elijah and Rebekah Mikaelson. It's hard to imagine anyone not already knee-deep in the established universe being able to understand what the heck is going on but, for existing fans, this could well surpass the quality of its struggling parent show. A more adult take on the sexy vampires conceit, these characters are already fully-formed and flawed beings – as well as mass murdering sociopaths – boding well for the show's ultimate appeal.
Geek Credentials: Joseph Morgan, Daniel Gillies, Claire Holt (Vampire Diaries) and Phoebe Tonkin (Secret Circle); Julie Plec (Kyle XY), Leslie Morgenstein (Pretty Little Liars) and Gina Girolamo (666 Park Avenue) as producers.
The Tomorrow People (CW)
The story of several young people from around the world who represent the next stage in human evolution, possessing special powers, including the ability to teleport and communicate with each other telepathically. Together they work to defeat the forces of evil.
The CW has paired this with last year's big hit, Arrow (with which it shares an exec producer) so it's clear the network have some faith in the concept. There will always be remake-phobes who avoid it on principle but, as one of only two shows premiering in the fall, it's a risky move with or without the baggage it carries. Alphas failed to catch on after two seasons, and people are still burnt from Heroes' creative decline – there's also the not-so-small problem of S.H.I.E.L.D., which threatens to monopolise superhero-telly this year.
Geek Credentials: Mark Pellegrino (Lost); Melissa Kellner Berman, Greg Berlanti (Arrow), Danny Cannon (Nikita) and Roger Damon Price (The Tomorrow People, 1973) as producers.
Once Upon a Time in Wonderland (ABC)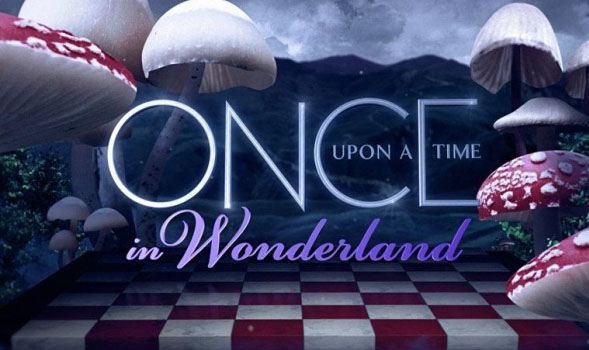 In Victorian England, the young and beautiful Alice tells a tale of a strange new land that exists on the other side of a rabbit hole. Surely this troubled girl must be insane and her doctors aim to cure her with a treatment that will make her forget everything.
Another spin-off from a proven successful show, this could go either way. On the one hand, there's a general fatigue setting in around Alice in Wonderland projects, what with Tim Burton's disappointing cinematic adaption hitting us not too long ago, and it's not the first fairytale we would have chosen to spin-off. On the other hand, Once Upon a Time already has a huge fanbase ready to tune in to anything remotely tied to the franchise, and the twist on the usual concept, riffing on the 'fairytales in real life' idea of its parent show, is intriguing.
Geek Credentials: Michael Socha (Being Human); Jane Espenson (Buffy the Vampire Slayer) and Zack Estrin (Charmed) as consulting producers; Adam Horowitz, Edward Kitsis (Lost) and Steve Pearlman (V) as producers.
Dracula (NBC)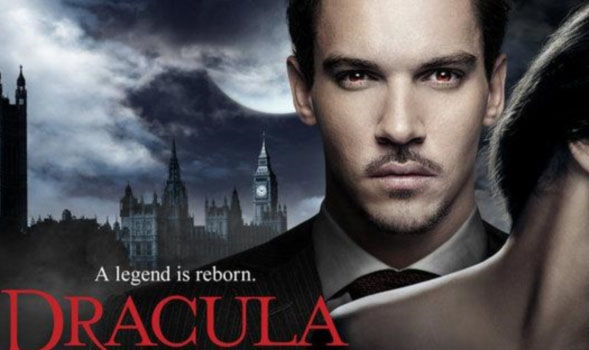 Series introduces Dracula as he arrives in London, posing as an American entrepreneur who maintains that he wants to bring modern science to Victorian society. In reality, he hopes to wreak revenge on the people who ruined his life centuries earlier. There's only one circumstance that can potentially thwart his plan: Dracula falls hopelessly in love with a woman who seems to be a reincarnation of his dead wife.
Produced by Downton Abbey's Gareth Naeme, this is probably being made for the same audience and, coming to the vampire party at least two years too late, this seems oddly outdated (for reasons other than, you know, being set in the past). Jonathan Rhys Meyers does that sinister, brooding expression really well and I think I was the only one who enjoyed Jessica De Gouw's stint on Arrow, but do we really want a Dracula television series? Is there anything new to say about the character?
Geek Credentials: Jonathan Rhys Meyers (The Tudors), Jessica De Gouw (Arrow), Katie McGrath (Merlin) and Nonso Anozie (Game of Thrones).
Lost Angels (TNT)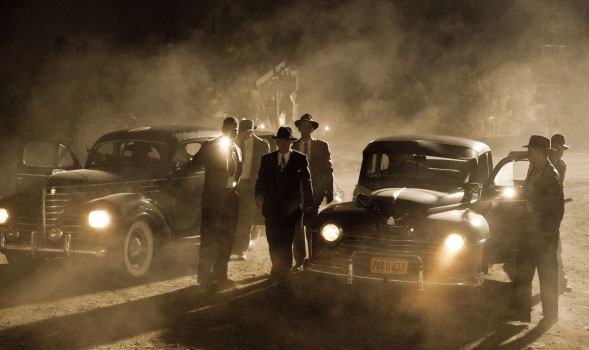 About the decades-long battle between Los Angeles Police Chief William Parker and mob figure Mickey Cohen.
You may already know this as L.A. Noir, before a legal battle forced the show's name to be changed to the slightly less appealing Lost Angels. This gets on the list almost entirely because of Frank Darabont's name as creator and producer, but it also features a string of recognisable faces as LAPD cops in 1940s and 50s Los Angeles. With the decade-spanning concept, this could replace Mad Men in the hearts of period-drama fans, as well as appealing to lovers of the gangster genre.
Geek Credentials: Jon Bernthal, Jeffrey DeMunn (The Walking Dead), Simon Pegg (Shaun of the Dead) and Milo Ventimiglia (Heroes); Frank Darabont (The Walking Dead) as producer.
Believe (NBC, Midseason)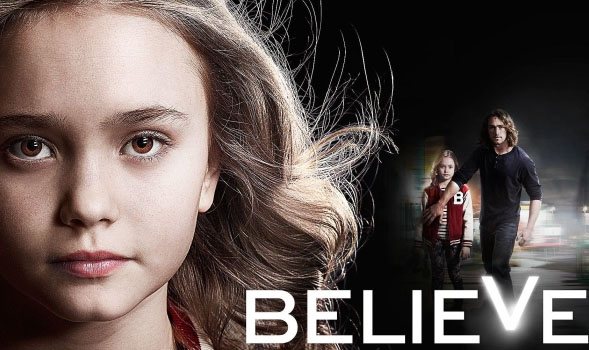 Follows an unlikely relationship between a gifted young girl and a man sprung from prison who has been tasked with protecting her from the evil elements that hunt her power.
NBC is holding this back until the Winter Olympics, which is a shame because the names behind it plus the interesting on-the-road fantasy premise make it an intriguing prospect. With no promo to judge from, there's no telling whether young star Johnny Sequoyah is a brilliant or annoying child actress, either, but, in one of the most superhero saturated pilot seasons ever, this could provide a refreshingly different take on the genre.  
Geek Credentials: Kyle MacLachlan (Twin Peaks) and Jaime Chung (Once Upon a Time); J.J. Abrams (Super 8), Bryan Burk (Fringe), Kathy Lingg (Revolution), Athena Wickham (Person of Interest) and Alfonso Cuaron (Harry Potter and the Prisoner of Azkaban) as producers.
The 100 (CW, Midseason)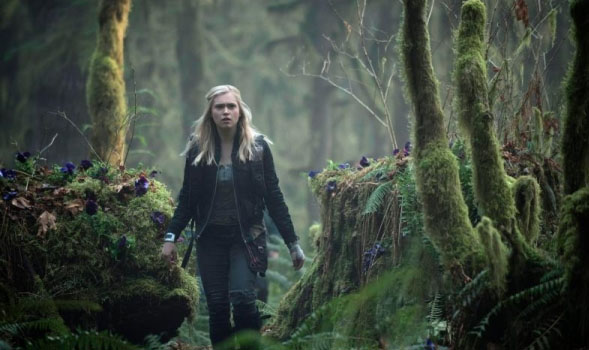 97 years after a nuclear war has destroyed civilization, a spaceship housing the lone human survivors sends 100 juvenile delinquents back to Earth to investigate the possibility of re-colonizing the planet.
Based on an upcoming series of books by Kass Morgan, The 100 is probably the CW show that looks the least like a CW show. There's no overt supernatural-tinged romance in what we've seen of the pilot and, despite every single one of the cast looking like they've come straight from a modelling agency, the fact that they're ex-cons basically sent down to a radiation-ravaged earth as guinea pigs has a niceHunger Games-esque brutality to it.
Geek Credentials: Henry Ian Cusick (Lost), Marie Avgeropoulos (Cult), Paige Turco (Person of Interest) and Kelly Hu (Arrow); Matthew Miller (Chuck), Bharat Nalluri (Torchwood), Leslie Morgenstein (Vampire Diaries) and Gina Girolamo (Secret Circle) as producers.
Intelligence (CBS, Midseason)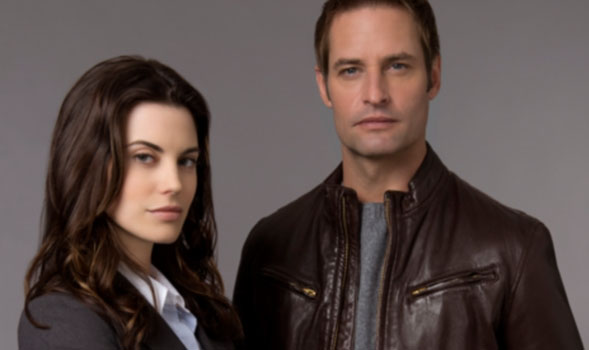 Focusing on a unit that has been created around one agent with a very special gift – a microchip that has been implanted in his brain that allows him to access the entire electromagnetic spectrum.
A more serious, Bond-esque version of Chuck's concept, Josh Holloway plays a spy who, via a microchip in his head, can basically surf the web with his brain. It looks really cool, and not many people are unhappy about seeing Holloway back on their screens, but there's nothing that suggests this won't be a complete bore in practice. It's also on CBS which, allowing the Person of Interest anomaly, isn't traditionally a friend to sci-fi and fantasy projects.
Geek Credentials: Josh Holloway (Lost), Meghan Ory (Once Upon a Time), and John Billingsley (Star Trek: Enterprise; True Blood).
Helix (SyFy)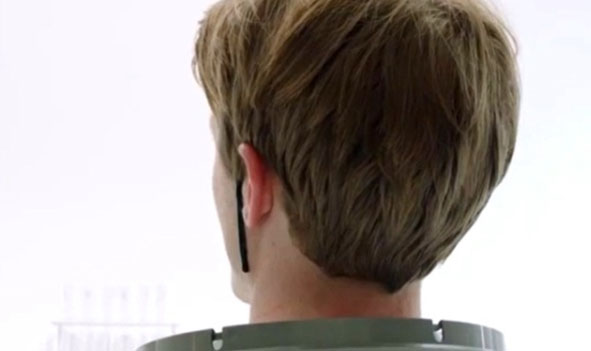 A team of scientists investigates a possible disease outbreak.
This could be horror, it could sci-fi, it could be a zombie apocalypse – it could be all three at once. Not much information on upcoming SyFy show Helix has been revealed thus far, but what we do know is that it's coming to us from Battlestar Galactica's Ronald D. Moore, and it's got a deliciously creepy trailer.
Geek Credentials: Ronald D. Moore (Battlestar Galactica) as producer.  David Slade as director.
Ravenswood (ABC Family)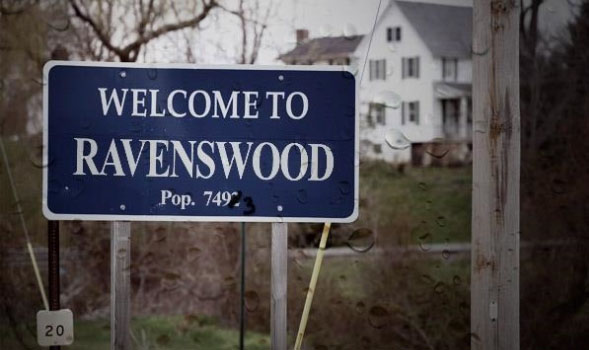 Five strangers are connected by the curse that has plagued Ravenswood for generations.
ABC Family's big breakout hit, Pretty Little Liars, has dabbled in fantasy and horror elements over the years, but now the producers are spinning the show off into a brand new, completely fantastical, new thriller. It's still got the usual collection of pretty young faces, with Tyler Blackburn's Caleb shifted over from the parent show, but promises to embrace the genre influences just out the PLL's reach. It's all being kept under wraps right now, but premieres on Halloween night 2013.
Geek Credentials: Tyler Blackburn, Kevin Santos, Jason Santos, Stephanie Sousa (Pretty Little Liars), Britne Oldford (American Horror Story), Christina Robinson (Dexter) and Nicole Gale Anderson (Beauty and the Beast); Joseph Dougherty, Oliver Goldstick, I. Marlene King (Pretty Little Liars) and Leslie Morgenstein (Vampire Diaries) as producers.
The Last Ship (TNT)
The crew of a naval destroyer is forced to confront the reality of a new existence when a pandemic kills off most of the earth's population.
Another unexplained virus outbreak thriller, this couples Last Resort at-sea-action with the many contagious disease thriller you've seen. The presence of Adam Baldwin makes me exceedingly happy, even if Michael Bay's name on anything is cause for concern for a lot of people, and it's not clear whether this will turn into the city-destroying action adventure you'd expect from him and his people. It looks promising, and we'll find out when it airs later this year.
Geek Credentials: Adam Baldwin (Chuck), Michaela McManus (Awake) and Alyssa Diaz (Nine Lives of Chloe King); Michael Bay (Transformers) and Todd Arnow (Battleship) as producers.
Crisis (NBC, Midseason)
Centres on an idealistic Secret Service agent who finds himself at the centre of an international crisis on his first day on the job. In his search for the truth, he will have to cross moral and legal lines as he navigates the highest levels of power and corruption.
More conspiracies – we have to blame Homeland. This is about as serialised as it gets, with one hostage plot taking us through an entire season run, and this could be a problem when it comes to keeping the series on the air (it reminds me of Last Resort, for example). Still, watching the world's most important people fight against professional kidnappers for their children's safety could lead to some exciting television, no matter how long it lasts.
Geek Credentials: Gillian Anderson (The X-Files) and Rachael Taylor (666 Park Avenue); Ellen Marie Blum (Terra Nova) as producer.
Star-Crossed (CW, Midseason)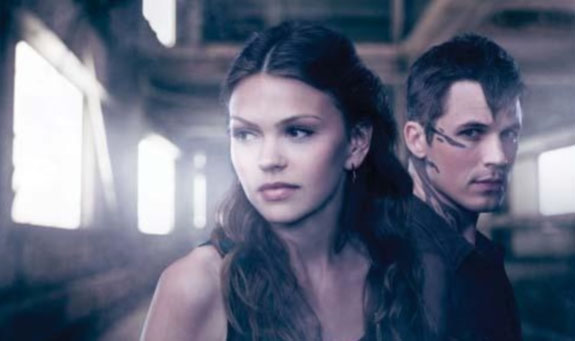 Passion and politics threaten the peace and an epic romance ignites between a human girl and an alien boy when he and eight others of his kind are integrated into a suburban high school ten years after they and hundreds of others landed on Earth and were immediately consigned to an internment camp where they've been imprisoned ever since.
Initially appearing as a Roswell update, this is made slightly more interesting when you learn that, alongside the inevitable romance between human girl and alien boy, there's the idea of a world getting used to aliens living among them. This makes the main character's eight fellow students a lot more intriguing than the central couple themselves, but it's not lot looking promising either way. The CW always has one breakout hit and one damp squib every year – this is looking like the latter.
Geek Credentials: Malese Jow (The Vampire Diaries), Grey Damon (The Secret Circle) and Natalie Hall (Pretty Little Liars); Josh Appelbaum and Andre Nemec (Alias) as producers.
Resurrection (ABC, Midseason)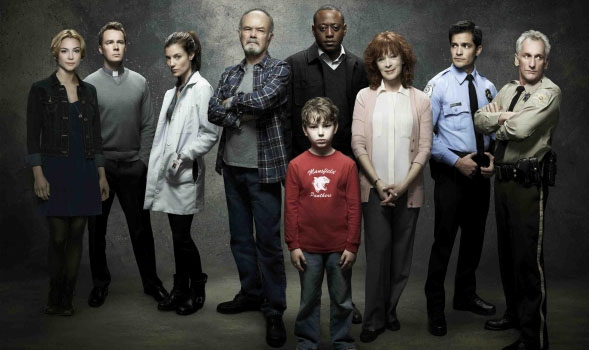 What happens when the people you have mourned and buried suddenly appear on your doorstep as if not a day's gone by? The lives of the people of Arcadia are forever changed when their deceased loved ones return.
This boasts the most interesting trailer for a pilot, though whether this is an indication to the quality of the end product remains to be seen. About a young boy who, after being dead for over 30-years, returns to his parents' house very much alive, it's creepy and heart-warming at the same time, and allows the show to delve into the ramifications of such an event on religion as well as society at large. I'm interested to see where this will go across the season, with a full-scale zombie-rising quite possibly on the cards.
Geek Credentials: Omar Epps (House), Frances Fisher (Touch) and Sam Hazeldine (Lightfields); Brad Pitt (World War Z), Billy Redner (Miracles) and Aaron Zelman (The Killing) as producers.
Like us on Facebook and follow us on Twitter for all news updates related to the world of geek. And Google+, if that's your thing!