Features
17 New TV Shows You Can't Miss In 2017
These are the new TV shows to look out for this year, from Iron Fist, Legion, and American Gods to 24: Legacy...
A version of this article originally appeared on Den of Geek UK.
New Year. Every other ad slogan you see is screaming about the possibilities of a new you. A slimmer, happier, more accomplished you, one free of flab and toxins and bad habits. The fraudulent notion of the detox is everywhere, promising a simultaneously cleanse of both your soul and your colon.
There is however, one useful place to apply the insidious "detox": TV viewing.
A combination of end-of-year exhaustion, festivities, and time off work can lead to weakness of resolve when it comes to television. Turkey comas and lunchtime drinking make us susceptible to the sort of shows that we wouldn't ordinarily watch. 
We're here to help. Clear out the rubbish and replace it with healthy, sustaining TV drama. Below are 17 new, nutrition-packed shows to sprinkle atop your lives like freeze-dried Goji berries on your Bran Flakes. Dig in.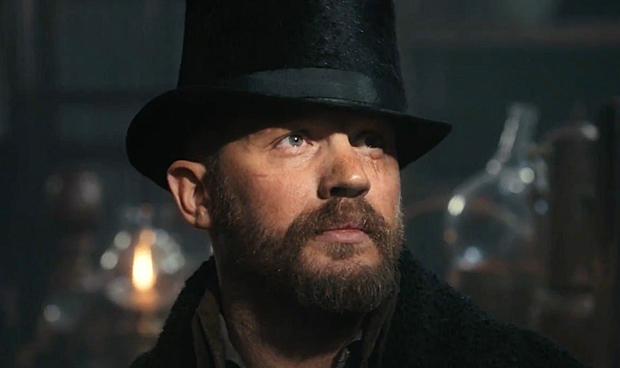 Taboo (FX)
Tom Hardy and his dad came up with the character of James Keziah Delaney, an early nineteenth-century adventurer described as part Bill Sykes, part Hannibal Lecter, part Marlow from Heart Of Darkness, who returns to his London home after years in Africa. They took the idea to Ridley Scott and Peaky Blinders creator Steven Knight, and the result is Taboo.
An eight-episode BBC miniseries also airing on FX in the US, Taboo stars Hardy, Oona Chaplin and Jonathan Pryce. It promises to tell a muscular, grimy period story with a supernatural tint.
Starts: Tuesday, Jan. 10th on FX. 
A Series Of Unfortunate Events (Netflix)
Early reviews (including our own) suggest that Netflix has done a bang-up job adapting Lemony Snicket/Daniel Handler's expansive run of Unfortunate Events children's books into a TV series led by Neil Patrick Harris. Given more space than the 2004 Jim Carrey-starring feature film, the show can afford to spend longer in Snicket's inventive, macabre world and stay more faithful to the books' unusual tone.
This one promises to be that rare thing: a much-loved series of books adapted into an equally adored series. Fans shouldn't miss it.
Releases on Friday, Jan. 13th on Netflix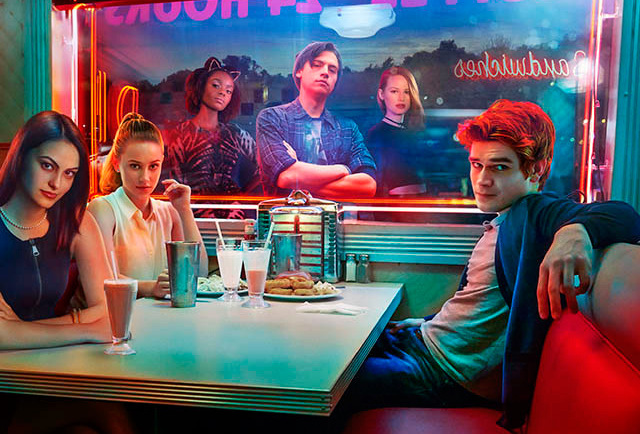 Riverdale (The CW)
A darker-than-expected take on the Archie Comics source material, Riverdale's teasers have gone for eeriness and atmosphere, which has led to Twin Peaks comparisons aplenty. We'll be able to see if they're warranted in a fortnight or so. Riverdale is the high school story of Archie, Jughead, Veronica and the gang, starring a collection of mostly promising newcomers. This teen drama comes written by Archie Comics' Chief Creative Officer Roberto Aguirre-Sacasa and has Greg Berlanti of Arrow, The Flash and Supergirl executive producing.
Starts: Thursday, Jan. 26th on The CW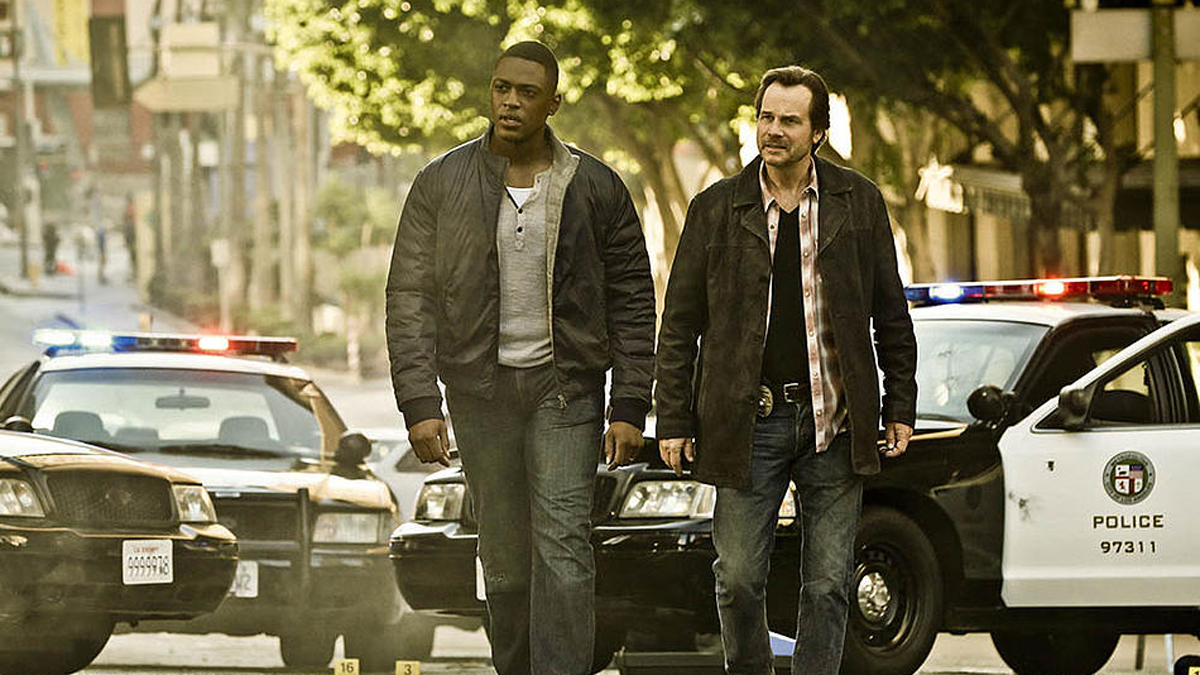 Training Day (CBS)
Antoine Fuqua's 2001 crime thriller about a rookie cop and a crooked older partner starring Denzel Washington and Ethan Hawke has been reshaped for this television sequel. Set 15 years after the original film, the CBS series stars Justin Cornwell, Bill Paxton, Julie Benz and more, and comes executive-produced by Fuqua and Jerry Bruckheimer. Gotham's Danny Cannon directed the pilot, from scripts by Castle's Will Beall.
Starts: Thursday, Feb. 2nd on CBS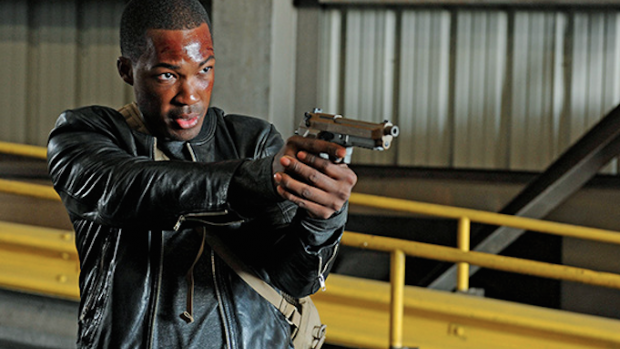 24: Legacy (FOX)
The first Jack Bauer-free 24 spin-off, Legacy stars Corey Hawkins as war hero Eric Carter, who spends 12 real-time hours attempting to stop the largest terrorist attack on American soil with the help of the CTU, headed up by Miranda Otto's Rebecca Ingram.
Original 24 writers Joel Surnow and Robert Cochran are heading up the new show, which promises all the usual explosive action minus the usual Kiefer Sutherland.
Starts: Sunday, Feb. 5th after the Super Bowl on Fox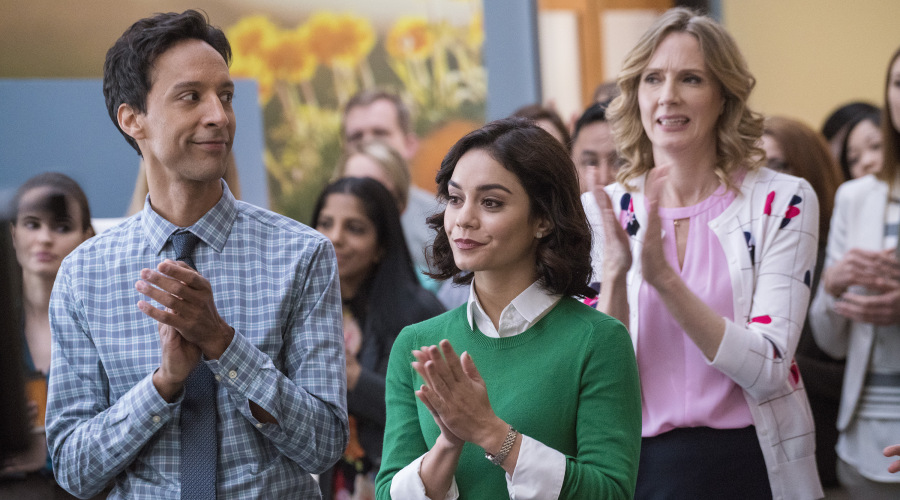 Powerless (NBC)
Action comedy Powerless is set in the world of DC comics but as the title suggests, focuses on non-super-powered folk like Emily Locke (Vanessa Hudgens), director of Research and Security for a subsidiary company of Wayne Enterprises. Alan Tudyk and Danny Pudi also star in the series, which comes created by Ben Queen.
Starts: Thursday, Feb. 2nd on NBC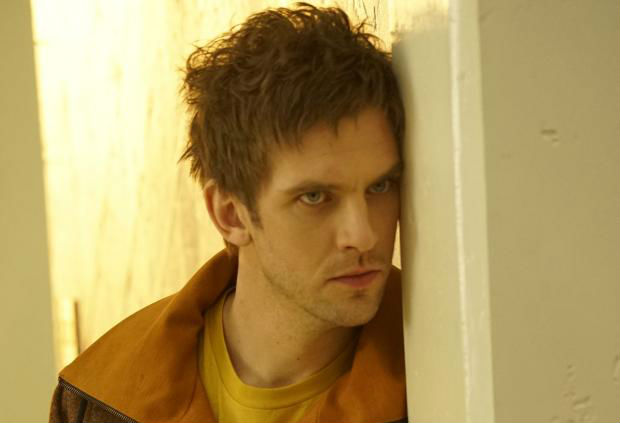 Legion (FX)
A Marvel Comics adaptation set in the world of the X-Men. Fargo's Noah Hawley is back collaborating with FX on this eight-part first season starring Dan Stevens (The Guest, Downton Abbey). Based on the comics of the same name, Stevens plays David Haller/Legion, a mutant diagnosed with schizophrenia. Joining Stevens are Aubrey Plaza, Rachel Keller, Jean Smart and more.
Starts: Wednesday, Feb. 8th on FX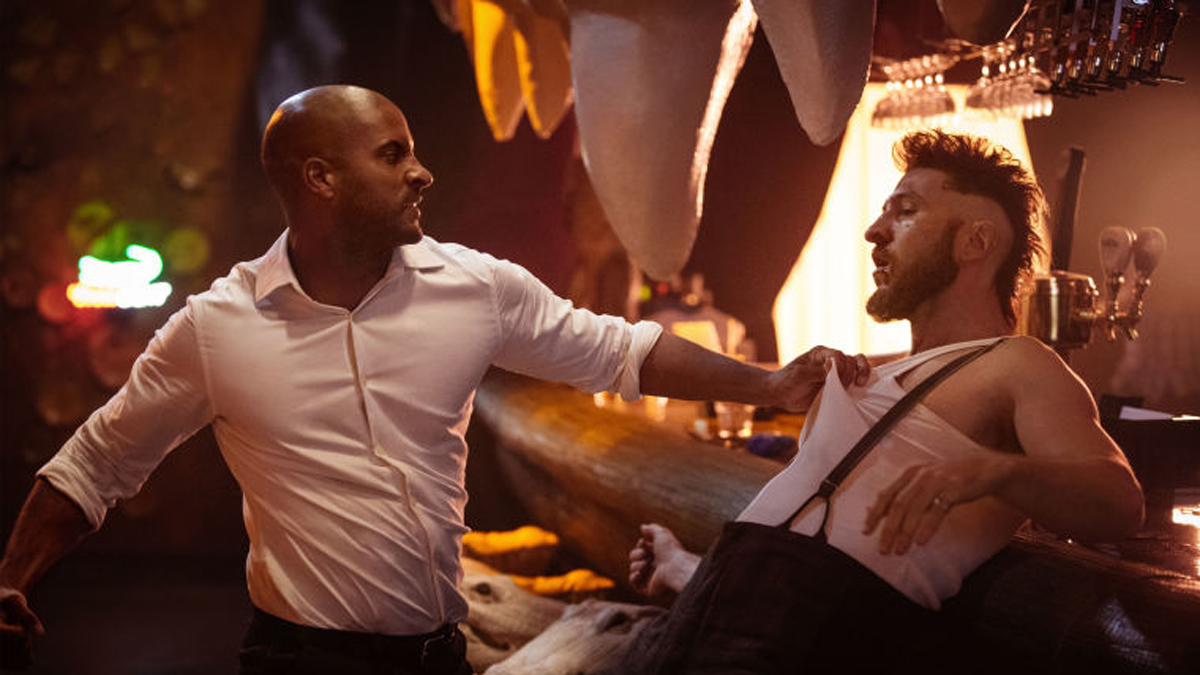 American Gods (Starz)
Speaking of that rarest of achievements, a cult book being adapted into a TV series its original fans love, Bryan Fuller and Michael Green's American Gods seems to be heading in exactly that direction. Each step of the way, from casting announcements to concept art to trailer, the fan response to the American Gods TV show has felt overwhelmingly positive.
You can see Ian McShane play Mr. Wednesday opposite Ricky Whittle's Shadow Moon, Emily Browning's Laura, Gillian Anderson's Media and a host of other "of course it's them" casting decisions in this gloriously sprawling, diverse story about the old gods and the new.
Starts: Spring 2017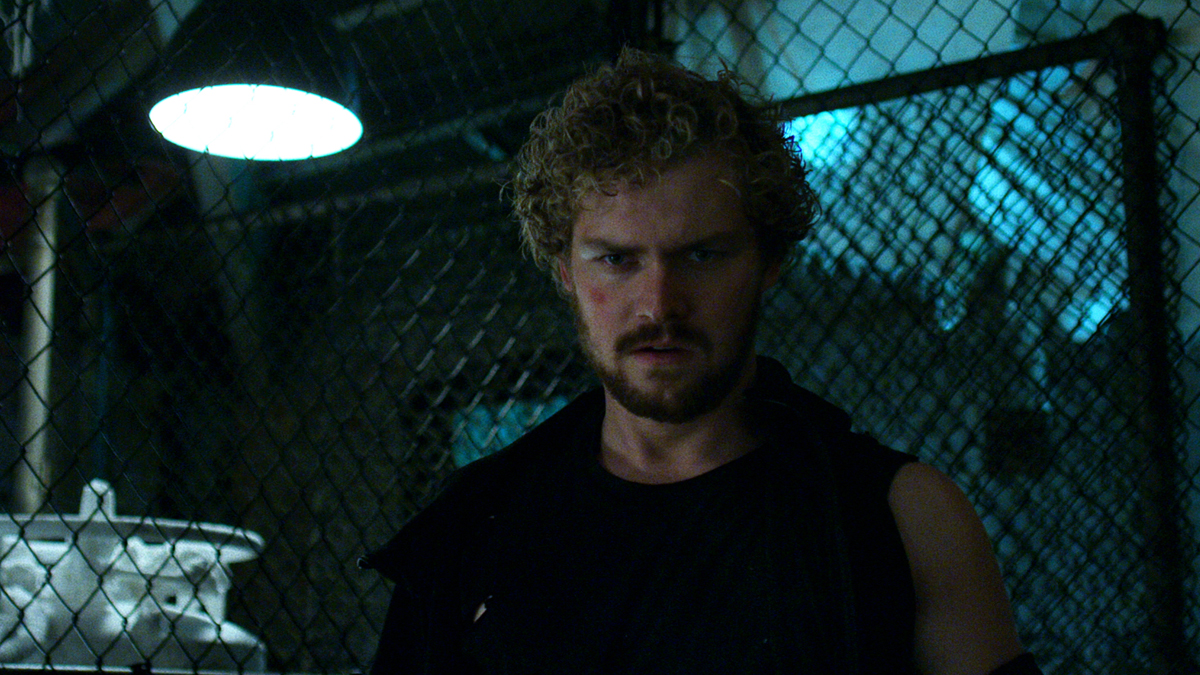 Marvel's Iron Fist (Netflix)
Game Of Thrones' Finn Jones plays Danny Rand aka Iron Fist in the last of the originally planned four standalone Marvel/Netflix superhero series (Jon Bernthal proved so popular as The Punisher in Daredevil season two, he's getting one as well). Run by Scott Buck, Iron Fist is the story of Rand, a billionaire Buddhist monk and martial arts expert who grew up in a monastery after being orphaned at the age of ten. Expect a combination of spiritualism and iron-fist power-charged action.
Starts: Friday, March 17th on Netflix.
The Handmaid's Tale (Hulu)
Margaret Atwood's 1985 feminist dystopian modern classic The Handmaid's Tale has been adapted into this ten-episode series for Hulu by Empire and The L Word's Ilene Chaiken. No trailers have appeared as yet, but judging by early production stills released at the end of last year, this it looking good.
Mad Men's Elisabeth Moss plays Offred, a young woman trapped into the role of "Handmaid" in a theocratic society designed to subjugate women. Joseph Fiennes, Yvonne Strahovski and Max Minghella also star.
Starts: Wednesday, April 26th on Hulu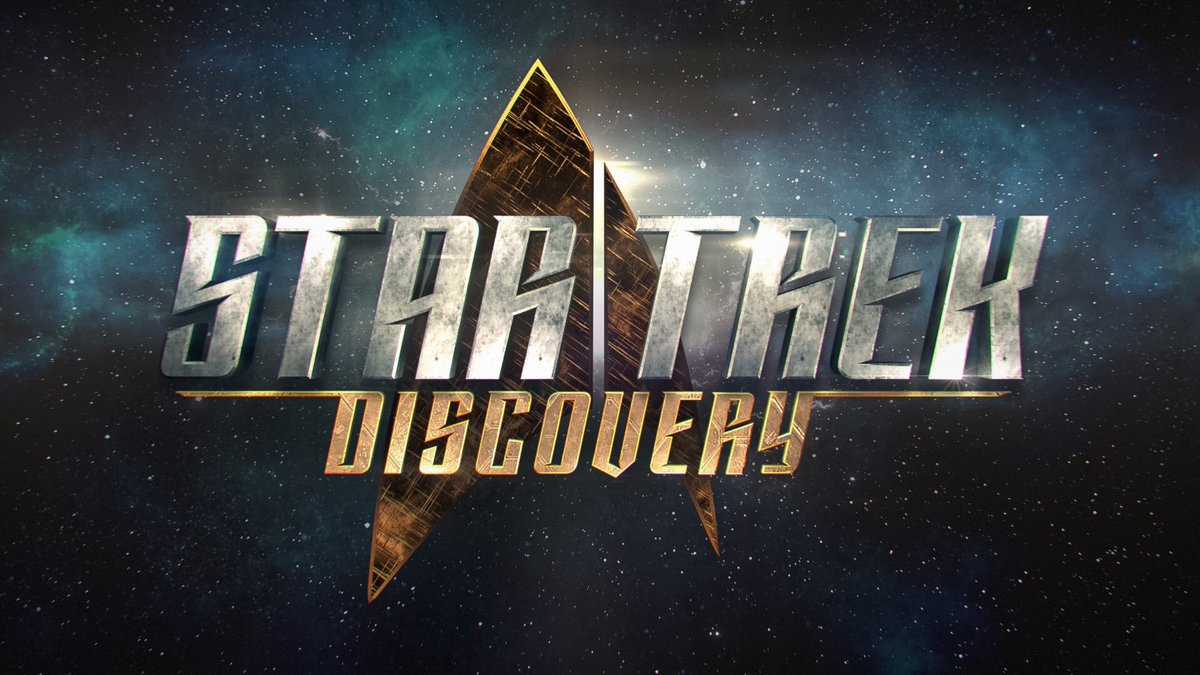 Star Trek: Discovery (CBS All Access)
Our staff has been eagerly awaiting the new Star Trek TV series. So here it is. Discovery, a thirteen-part prequel set roughly a decade before The Original Series, lost Bryan Fuller as a showrunner last year, leaving Gretchen J. Berg and Aaron Harberts in the top jobs with help from Akiva Goldsman.
The Walking Dead's Sonequa Martin-Green plays lead Rainsford, the lieutenant commander of the USS Discovery, with Hong Kong action film star Michelle Yeoh playing the captain of the USS Shenzou. Doug Jones also stars.
Starts: May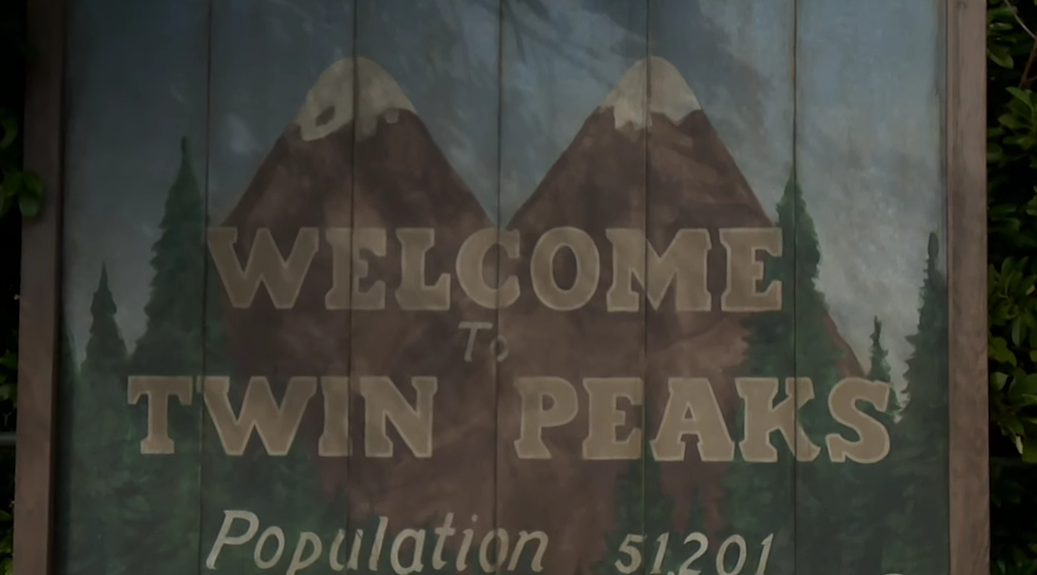 Twin Peaks
Yes, technically more a returning than a new show, but as it's been away for over twenty-five years it feels new. The plot for the Twin Peaks revival has been kept firmly under wraps, the show preferring to release chin-scratching teasers featuring David Lynch munching his way through a doughnut. We do know to expect a cast of 217 including 38 returning names from the original run. After some contract wobbles, Lynch and Mark Frost are in place once again as the showrunners, with the former directing all eighteen episodes.
Starts: Rumor has it Spring 2017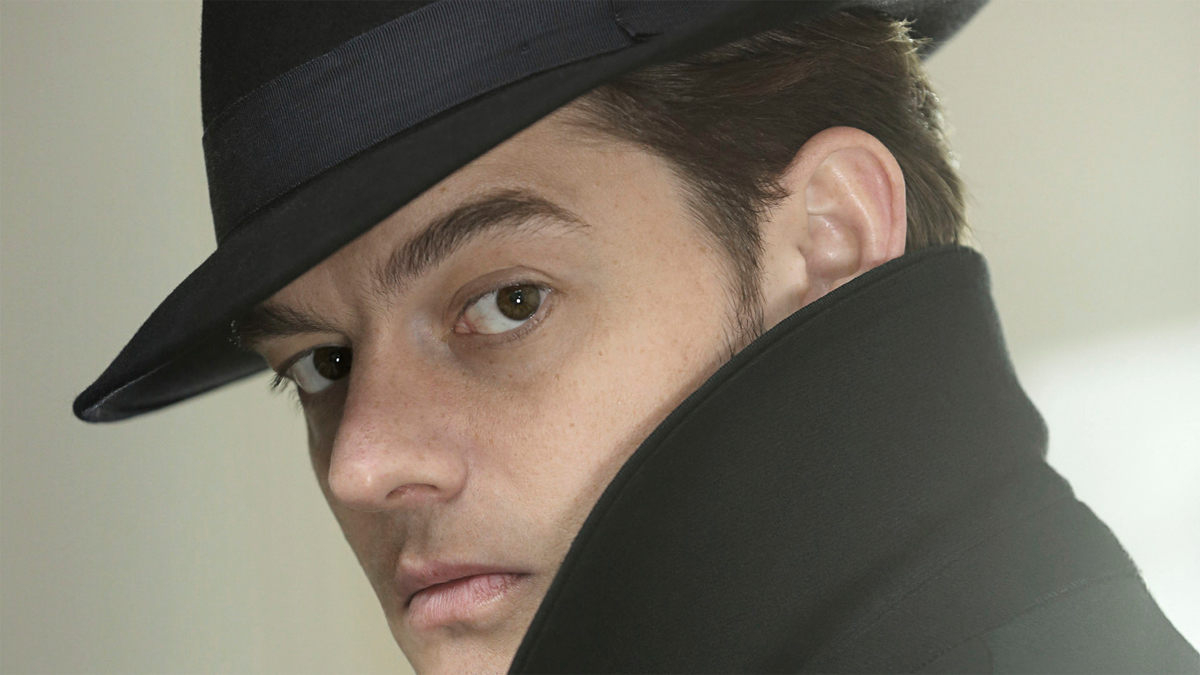 SS-GB (BBC)
The Man In The High Castle fans should look out for this, a new adaptation of Len Deighton's alternate history thriller SS-GB. Bond writers Neal Purvis and Robert Wade have adapted the novel, which imagines a version of the past in which Axis powers won the Battle of Britain, into a five-part miniseries starring Sam Riley, Kate Bosworth, Aneurin Barnard and more.
Acclaimed German director Philipp Kadelbach is calling the shots on what promises to be a slick, stylish political story.
Starts: Still to be confirmed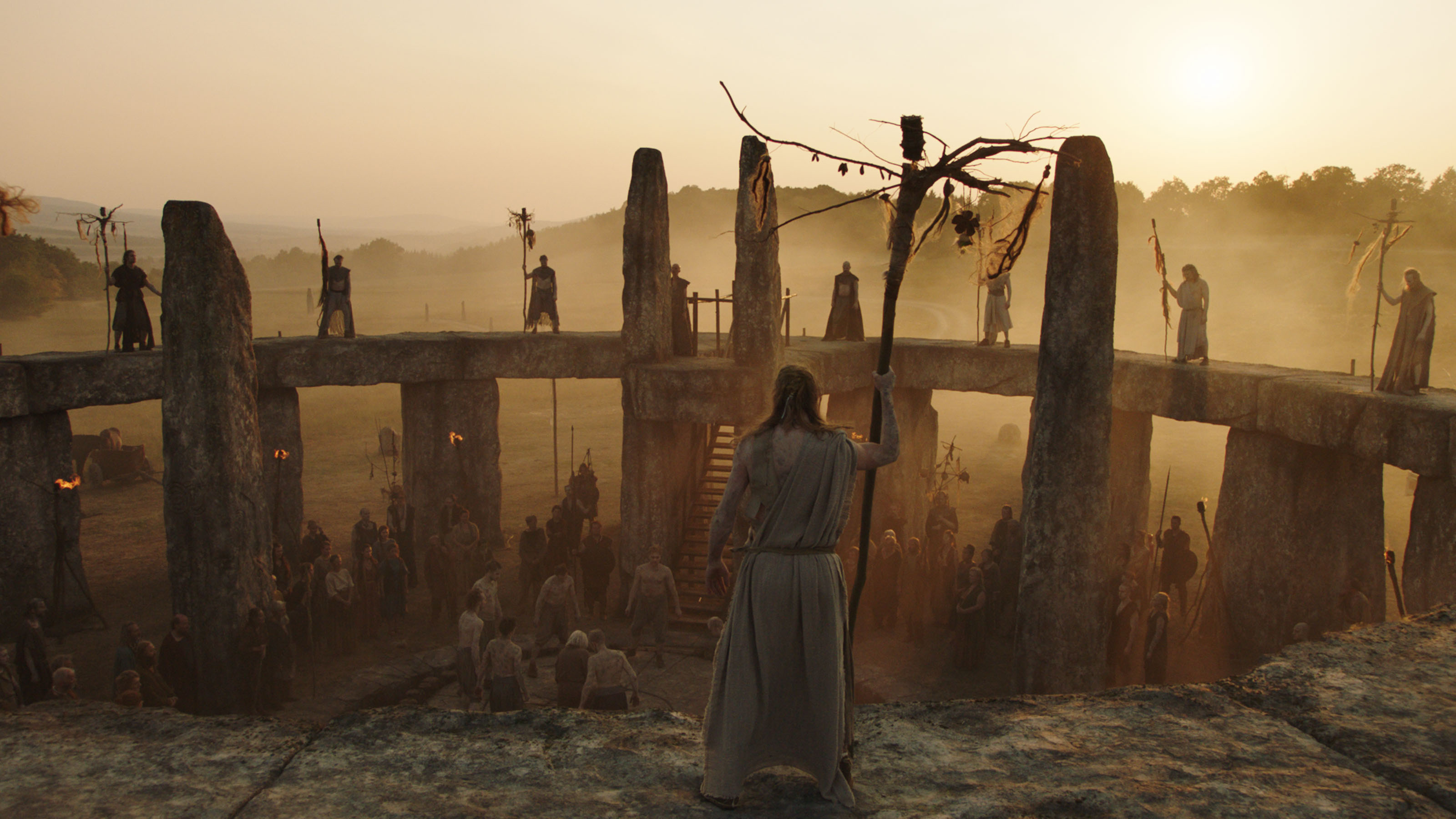 Britannia (Sky, Amazon US)
One for fans of The Last Kingdom and the excellent Vikings here. A new collaboration by Sky and Amazon (for which read: big budget), Britannia is a period drama that goes back further than corsets and carriages, all the way to the age of the Druids and the Roman invasion of Britain as-was in 43AD.
David Morrissey plays legendary Roman General Aulus in the series, with Kelly Reilly playing Celt princess Kerra, with Spectre screenwriter Jez Butterworth among the writing crew.
Starts: Still to be confirmed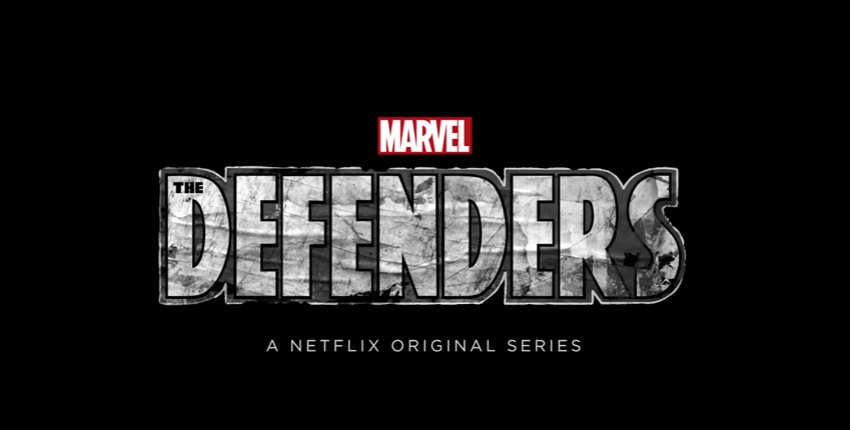 Marvel's The Defenders (Netflix)
It's hard to have missed the flurry of casting announcements and teases for Marvel's new Netflix Hell's Kitchen superhero ensemble show, which is set to welcome the joint powers of Daredevil, Jessica Jones, Luke Cage and Iron Fist (see above).
Buffy's Douglas Petrie and Marco Ramirez are showrunning this megamix series, which, alongside leads Charlie Cox, Krysten Ritter, Mike Colter and Finn Jones, will also see guest appearances fro Elodie Yung, Rosario Dawson, Scott Glenn, Simone Missick, Deborah Woll and Carrie-Ann Moss. We'd wager Marvel and Netflix have left some cameos out of the publicity to keep a few surprises in store…
Starts: Still to be confirmed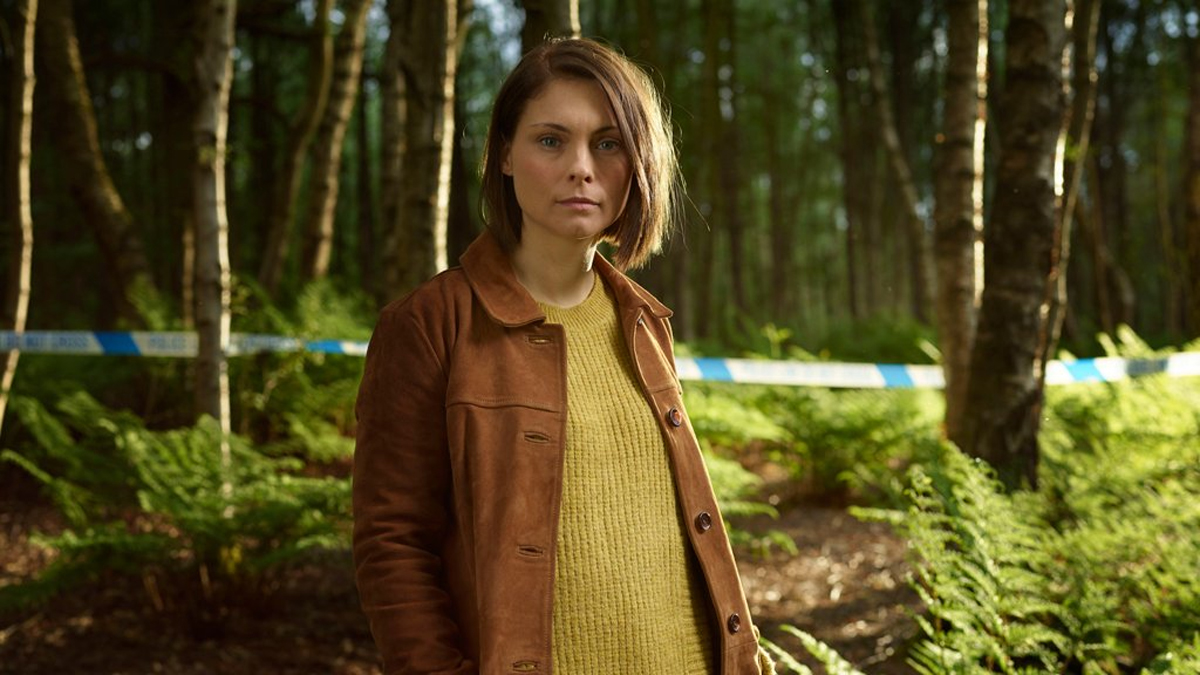 In The Dark (BBC)
A Danny Brocklehurst (Ordinary Lies, The Driver, Exile) drama is always worth watching, even more so when Ripper Street's MyAnna Buring is attached. Buring plays detective Helen Weeks in this "characterful, darkly funny" series "with themes relevant to our times." In The Dark is a forthcoming BBC drama adapted from the best-selling crime novels by Mark Billingham (who, incidentally, used to play one of the Sheriff of Nottingham's dim guards on Tony Robinson's Maid Marian And Her Merry Men).
Starts: still to be confirmed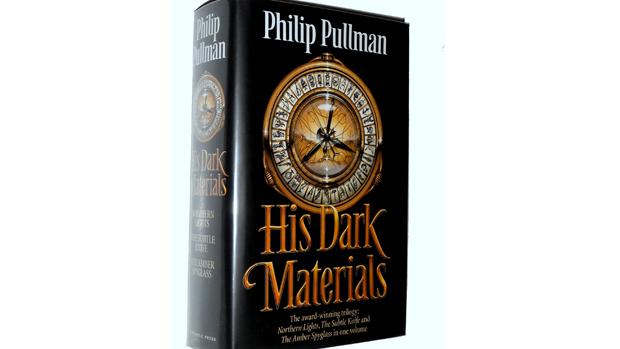 His Dark Materials (BBC)
With little word on how this project has been developing since it was first announced towards the end of 2015, including the BBC adaptation of Philip Pullman's His Dark Materials on this pick of 2017 TV favourites may be a tad optimistic, but we're sure you'll forgive the over-excitement. The very talented Jack Thorne (National Treasure, The Fades, Glue, Harry Potter And The Cursed Child) is adapting Pullman's fantasy trilogy for Bad Wolf Productions, run by former Doctor Who heads Jane Tranter and Julie Gardner, who have big plans for this one. More news as it arrives.
Starts: still to be confirmed