Features
15 Summer TV Shows We'll be Watching
We give our complete guide on what you should be watching this summer!
The sounds and smells of summer are upon us, and if you're anything like us, you're ignoring them and shutting yourself inside in favor of some time in front of the tube. The Summer TV Season is here, and with it comes some returning favorites and some new shows that are ready for their time to shine.
We have our own ideas about what's worth watching this summer, so a few of us (including Chris Longo, Nick Harley, Rebecca Jane Stokes, Michael Ahr, Marc Buxton, Gerri Mahn, and Andrew Vargas) put our heads together to pick out which shows are good enough to keep you indoors until the temperature becomes more reasonable.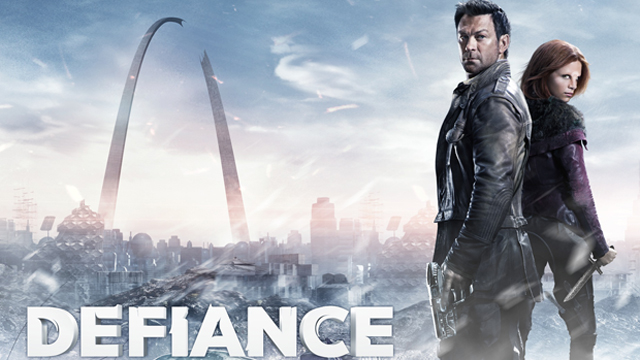 Defiance
(Syfy) Premieres: June 19
In what has become Syfy's flagship original series, Defiance is a saga of epic scale and not only because of its video game crossover. With seven different races vying for power on a changed Earth and a large cast of series regulars, it can be a daunting task keeping track of the intrigue, mysticism, and cultural nuance the show tries to convey. Defiance's audience eagerly awaits answers to several burning questions left hanging in the season 1 finale.
How will Amanda react when she discovers how her sister, Kenya, was betrayed? What will become of Datak & Stahma Tarr now that the human ­led (but deliciously villainous) Earth Republic has made their political takeover of the city of Defiance irrelevant? And, of course, what will be the price of Irisa's sacrifice to Irzu, designed to save her adoptive father, Nolan? Several "minisodes," collectively known as "The Lost Ones," follow Nolan's search for his daughter and have been a welcome appetizer for season 2, but the fans are eager for the main course as Defiance returns to Syfy on June 19 at 8pm EST.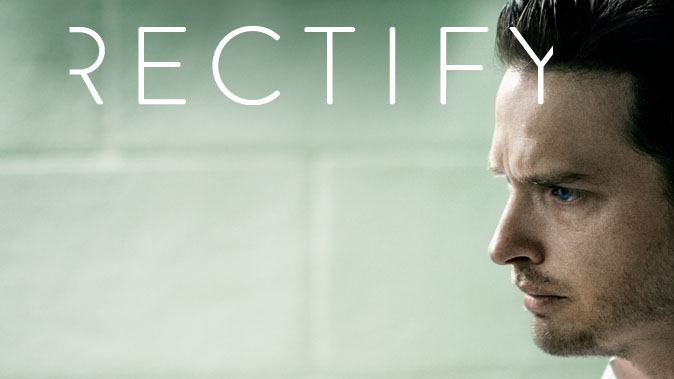 Rectify 
(Sundance) Premieres: June 19
After years playing second fiddle to its overachieving big-sister, AMC, The Sundance Channel has finally caught the eye of mom and pop with its first foray into original programming. Picking up the proverbial crumbs of its sister station, which belongs to the same AMC Networks family, Sundance gambled on a risky 6-part series that had fallen into development limbo after AMC decided to play it safe and say: "No thank you". The brainchild of veteran character-actor Ray Mckinnon – or Vernon T. Waldrip for all you Coen Brothers fans – Rectify is a sensorial, meditative prose-poem in the Southern Gothic tradition that owes more to Malick than to Mad Men in its sun-drenched reflections on spirituality and death.
The critically lauded first season followed protagonist Daniel Holden in his first week home after spending over half his life on death row. New DNA evidence vacated his original trial on a technicality, but in a deftly handled subplot, Mckinnon doesn't give us the satisfaction of knowing whether or not Holden actually committed the heinous crime for which he was convicted. With a keen eye to the peculiarities of its small-town Georgia setting, Rectify moves along at the lilting pace of its character's country-fried southern drawls and shows us that – to paraphrase Sartre – hell is small town politics. After leaving off with more loose ends than a bowl of spaghetti, season two promises to give us a deeper look into the stoic mystery-man that is Daniel Holden along with the idiosyncratic cast of small town characters that have a stake in his freedom. Season two premieres on Thursday, June 19 on the Sundance Channel.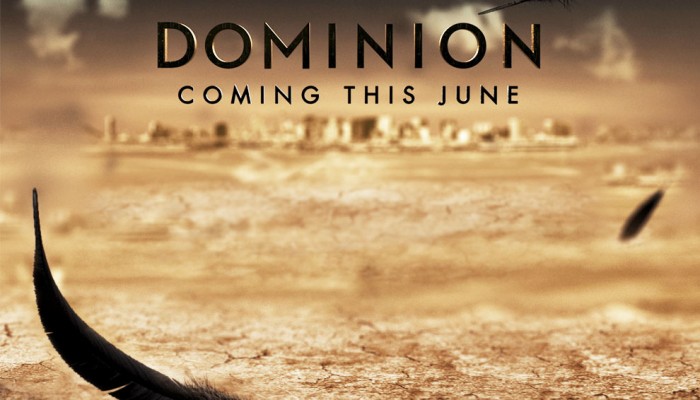 Dominion 
(Syfy) Premieres: June 19
There are two surprises when it comes to Syfy's new show, Dominion: first, that it is based on a somewhat unsuccessful movie called Legion, and second, that its premise still seems quite strong despite its humble origins. The show is set 25 years after the events of the movie, in which God has given up on humanity and sent heaven's angels to wipe His creation off the face of the planet. However, one archangel, Michael, still believes in the good in people and fights to protect them and a special child.
Since the surviving members of the human race are confined to isolated fortress cities, culture has changed quite a bit from what we know. Religions rise around the "Chosen One," and political intrigue abounds as a class system finds people vying for power in the new world order. The stalemate in the war with the angels is at an end, and Gabriel and the rest of heaven's host is ready to finish the extermination that began in the movie.
If you're a fan of supernatural series with the romance and intrigue of Defiance, which precedes Dominion in Syfy's Thursday night lineup, then Dominion may have your name written on it. As an added incentive, fans of Buffy the Vampire Slayer will recognize the beloved librarian, Giles, a.k.a. Anthony Head, as the power-hungry David Whele. The series premieres on June 19 at 9pm EST on Syfy.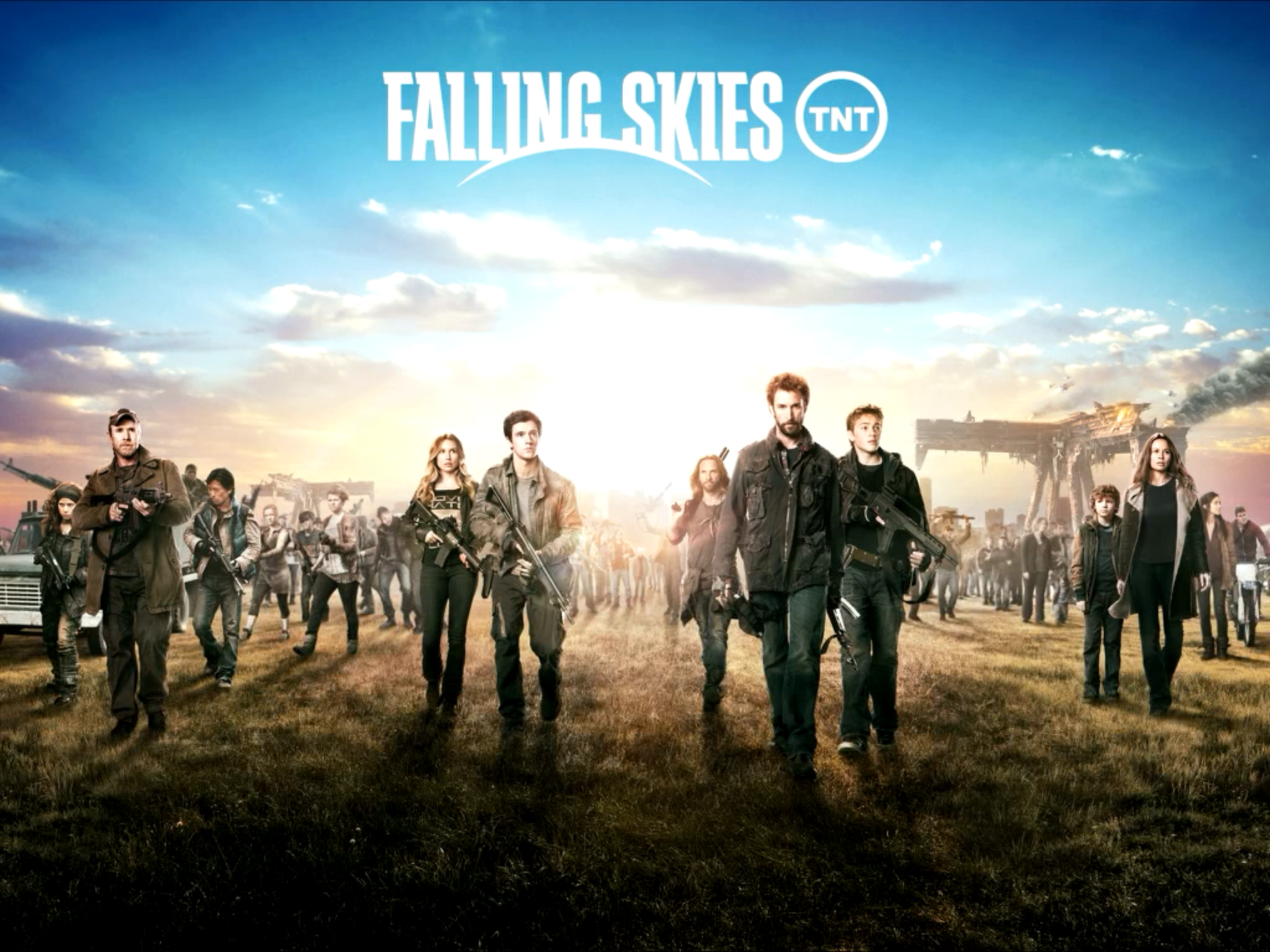 Falling Skies
(TNT) Premieres: June 22
The appeal of Falling Skies lies in the familial bonds created between the members of the 2nd Mass, who are reluctant soldiers for the most part, fighting against a technologically superior alien invader known as the Espheni. Led by Boston University history professor, Tom Mason, the scrappy underdogs have taken a long journey from Boston, Massachusetts to Charleston, South Carolina. They returned to their home for what could have easily been a series ender at the close of season 3 when they successfully brought down a major enemy stronghold.
[Related: The 10 Most Pivotal Events In The Falling Skies War]
But what will humanity do now that their powerful allies, the Volm, appear to have their own agenda? Rather than go to the safety of Brazil, the 2nd Mass chooses to continue fighting. And what's the deal with Tom's rapidly ­aging daughter, Alexis, who is shown to have alien DNA?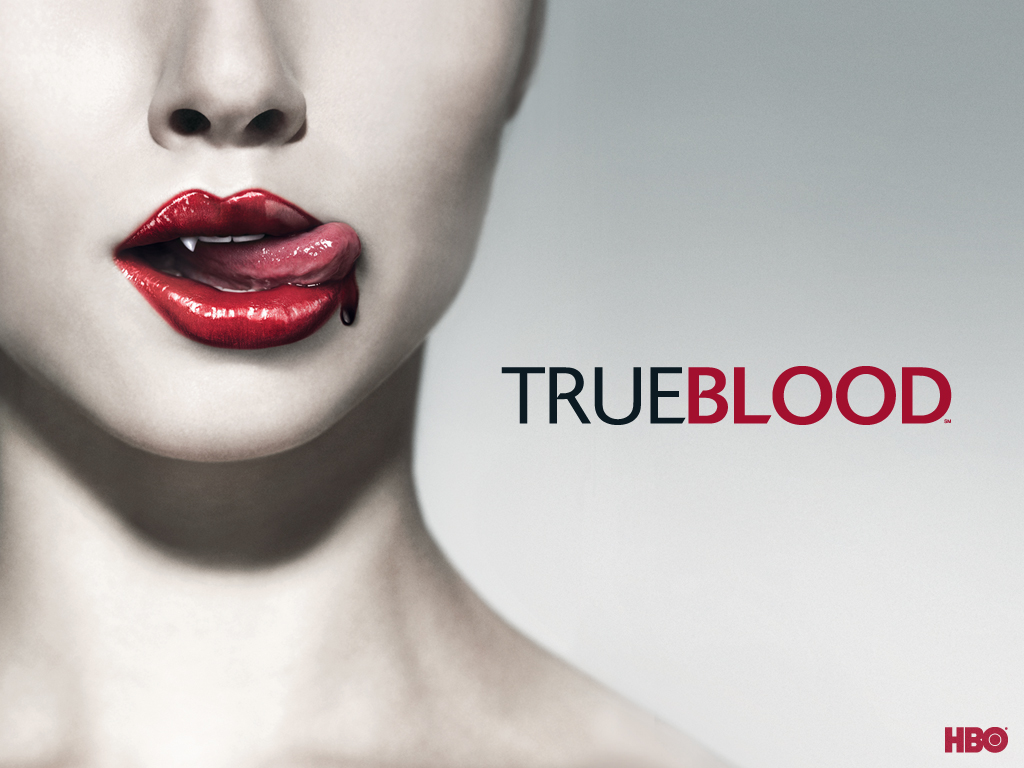 True Blood
(HBO) Premieres: June 22
It's been a long time coming, but HBO is finally ready to close the coffin on their vampire summer flagship True Blood. Once the simple tale of a down-home Southern gal waitress who has a meet-cute with Vampire Bill, this (corn) syrupy soap has turned up the steam every season, along with the festering gore. There have been bloodbaths, orgies, and sometimes bloodbath orgies, all while the supernatural roster has grown to include werewolves, fairies (Sookie's ancestral birthright), Greek gods, and an especially dippy clan of meth-addicted werepanthers.
But all that is coming to a grandiose end thanks to the failed attempts of a vampire-hating Christian group who has engineered "vampire AIDS," which backfired spectacularly and created a virus that turns vampires into marauding clans of vampire-zombies. The world is over, and in the rubble the unaffected vampires of Bon Temps, Louisiana are going to have to team up with the fang-hating yokels if they're to survive this crimson apocalypse. Oh, and Sookie will finally decide which supernatural boy-toy she loves forevermore. This time, it's totally for realsies.
The Last Ship
(TNT) Premieres: June 22
Wondering where the summer dramas are? TNT has been hoarding them for some time. The cable network's latest summer rollout includes the previously discussed Falling Skies and the more ambitious post-apocalyptic drama, The Last Ship. Sealed with the Michael Bay stamp of approval, at least his name is on the posters as executive producer, the series is an adaption of William Brinkley's 1988 novel of the same name. 
Bay is only a figurehead; Hank Steinberg, who's best known work is the HBO biopic 61*, is the showrunner charged with the task of bringing Brinkley's story of a U.S. Navy ship unaffected by all-out nuclear warfare to life. The small screen adaptation shouldn't be quiet as explosive (I know that's a real shocker with Bay's name attached) as it deals with a viral pandemic that wipes out a good chunk of the world. The Last Ship is an intriguing summer entry. It takes a well-known novel, dare we say a potential classic, and will continue the trend of networks aiming to bring a high-quality cinematic element to television.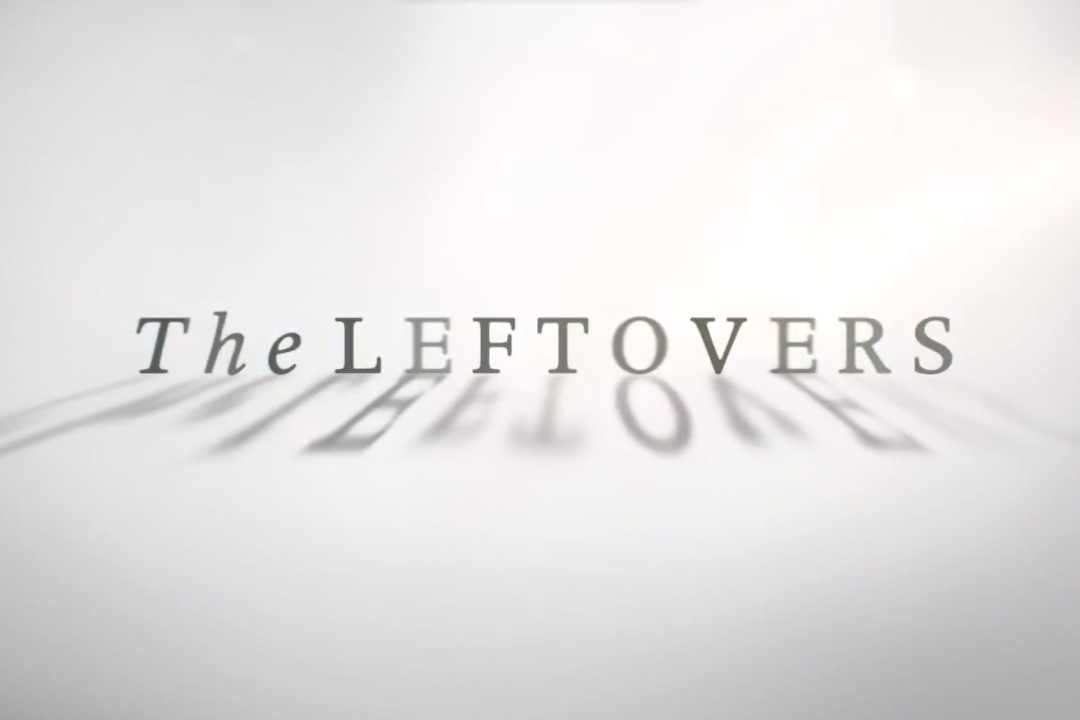 The Leftovers
(HBO) Premieres: June 29
Let's be real here; HBO kind of dominates television. Game of Thrones has easily become the biggest spectacle on television right now, True Detective captivated everyone (and crashed the HBO GO service), and Veep and Silicon Valley remind everyone that the network does comedy as well as drama. Besides a handful of other programs, most of the best shows of the year came from the pay-cable juggernaut. Now they have The Leftovers coming, and it looks like another winner.
Not only is the premise interesting, the show is centered on the remaining members of a post-Rapture suburban town, but it also features a great cast anchored by Justin Theroux, who looks absolutely deranged in the show's trailer. The Leftovers is co-created by Damon Lindelof, which could be concerning to some, but LOST hit more than it missed, and the first episode is directed by Peter Berg, who had a hand in an all time great, Friday Night Lights. Sign us up. The Leftovers debuts June 29 on HBO.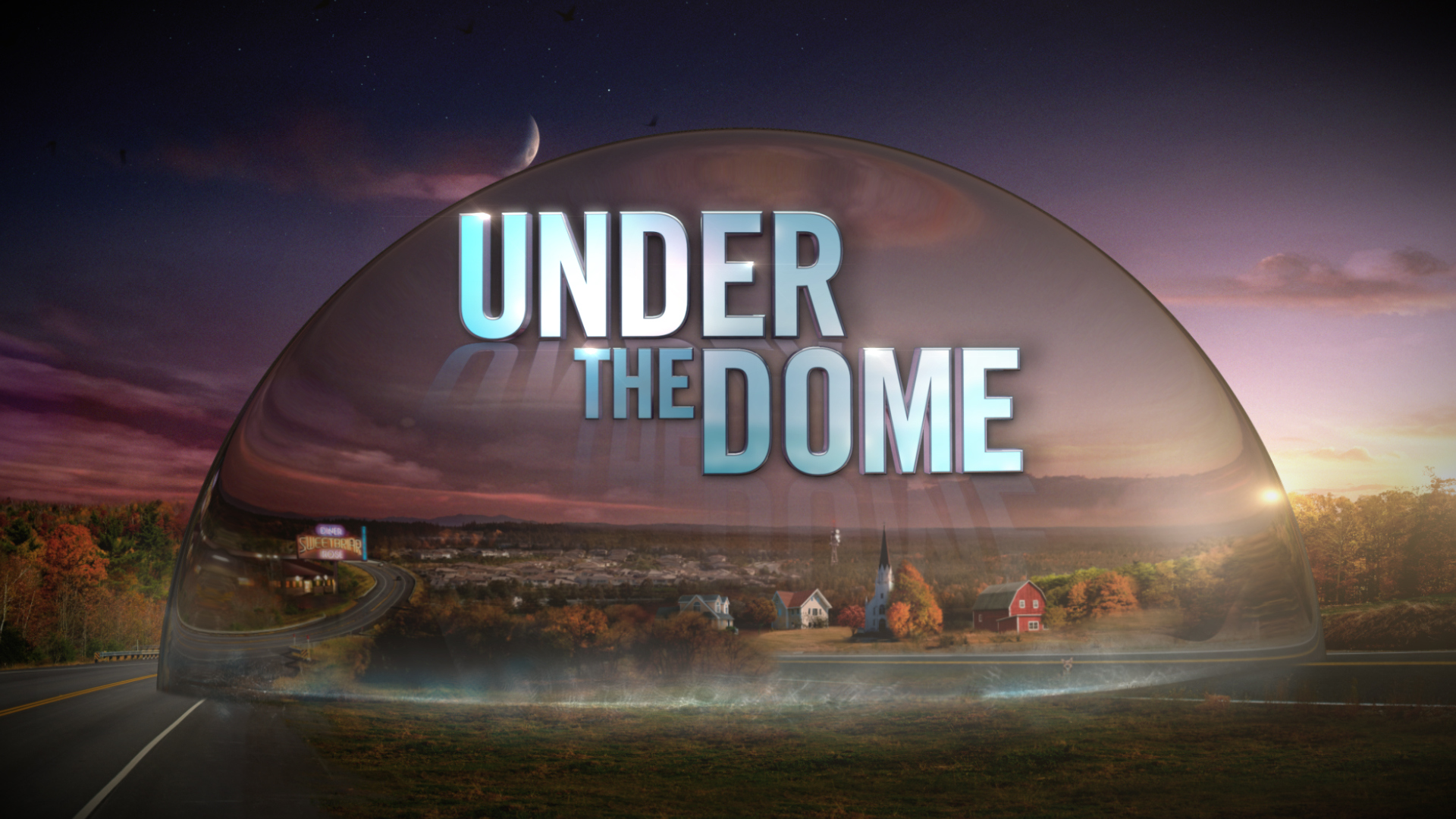 Under the Dome
(CBS) Premieres: June 30
Last summer, Under the Dome took CBS by storm. The adaptation of Stephen King's humongous novel stood as proof to the major networks that genre television could survive and thrive during the dog days of summer. So if you're not watching CBS's Under the Dome, here are a few reasons why you should.
[Related: 5 Other Stephen King Novels That Should Be TV Shows]
First off, it was fascinating to watch showrunners Brian K. Vaughan and Neal Baer break the novel into an open ended weekly drama. This year, Vaughan may have left his duties as executive producer to focus on his comic book roots, but he still plotted out the upcoming season. Secondly, Under the Dome is gifted with one of the greatest ensemble casts on television including Mike Vogel, Colin Ford, Natalie Martinez, and Breaking Bad's Dean Norris, the show's despotic villain. There are political machinations aplenty, hidden small town secrets, and a sense that anything can and will happen in a city cut off from the infrastructure of America. As for the origins of the dome itself, this season strongly hinted at some extraterrestrial elements, so expect more sci-fi goodness in season two.
If that's not enough, Stephen King himself will direct the season two premiere!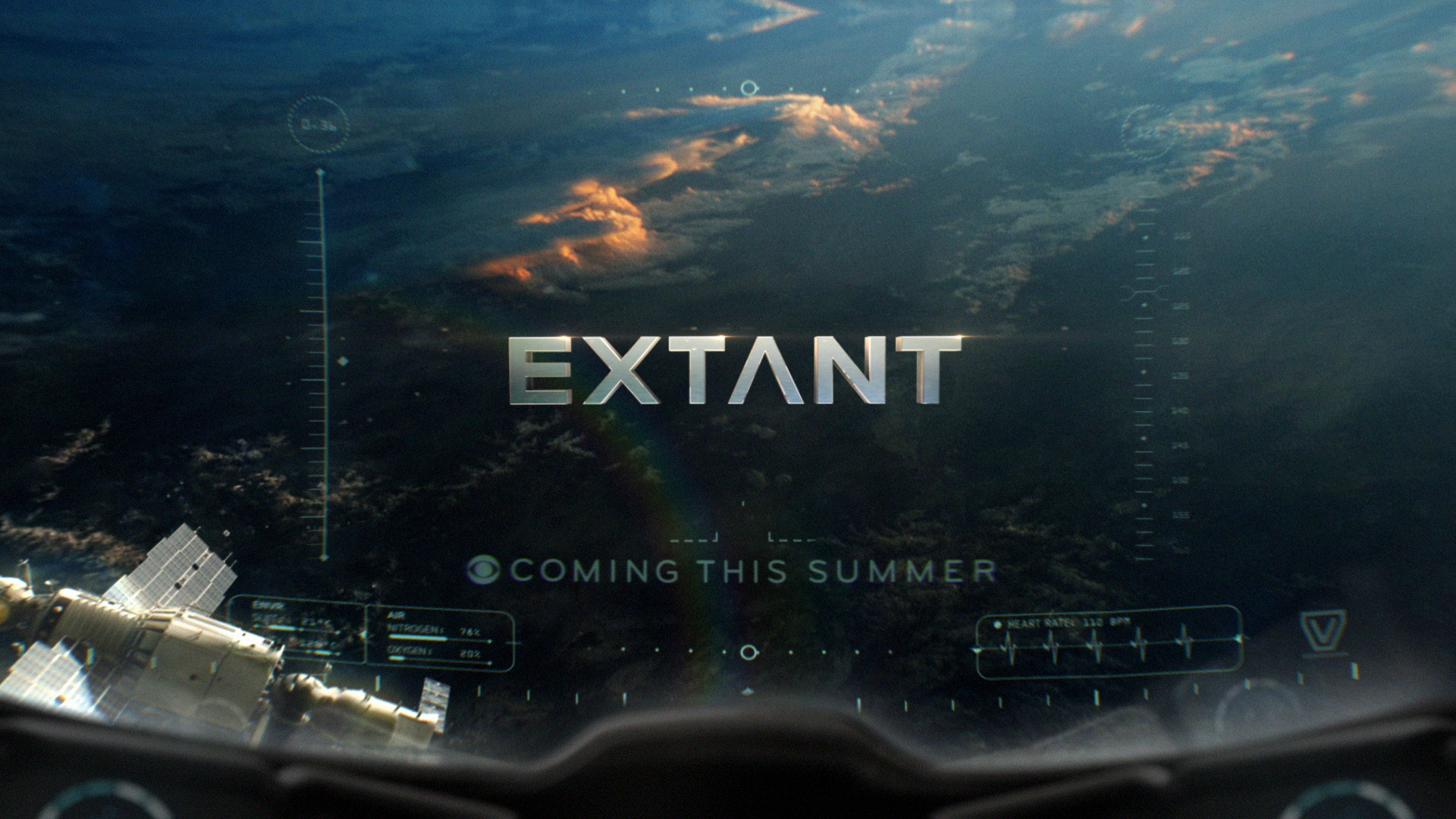 Extant
(CBS) Premieres: July 9
Having Halle Berry in a new sci­fi vehicle such as Extant on a major broadcast network like CBS is every male nerd's dream, and this show appears to have a lot going for it. Berry plays astronaut, Molly Woods, who has spent a year alone in space and yet somehow ends up pregnant at the end of her mission. Molly keeps certain aspects of her experience secret from those around her, and the feelings of conspiracy start shortly after she returns to Earth.
If the premise ended there, it would already be worth tuning in to, but there's more! As she attempts to reconnect with her husband, John, and son, Ethan, who is actually a robot designed by his father, the dynamic of having a cybernetic child provides its own intrigue, especially since Ethan appears to know certain things about who may have visited Molly during her time in space. Extant is a latecomer to the summer line­up, premiering on CBS on July 9 at 9pm EST, but it should be the perfect cure for mid­-summer doldrums.
Hemlock Grove
(Netflix) Premieres: July 11
You know the story: Hemlock Grove is Netflix's least talked about but highly-rated show. By returning for a second season, it avoids the unfortunate distinction of being the first Netflix show to get canceled. However, Hemlock Grove was cut down from 13 episodes to 10. 
The first season had murders, werewolves, gypsies and enough odes to classic horror monsters that will appease any fan of the genre. The second season picks up with the town of Hemlock Grove dealing with the fallout of a deadly rampage. If the trailer is any indication, the horror-drama is taking the horror part of that categorization to the next level in season two. 
The Strain
(FX) Premieres: July 13
How great has FX been? The Americans is a critical darling, Fargo is better than it has any right of being, and those are just two of FX's deep bench that also includes Louie, Justified, American Horror Story, and It's Always Sunny In Philadelphia. Taking another shot in the horror genre, FX picked up The Strain for the summer, and the network is hoping to do for vampires what The Walking Dead did for zombies.
Shepherded by horror mastermind Guillermo del Torro and based on the books he authored with Chuck Hogan, The Strain is about the outbreak of a virus that is turning people into grotesque bloodsuckers. Corey Stoll leads the program, and he was one of the best parts of House of Cards' first season in his portrayal of doomed congressman Peter Russo, and the show is being ran by Carlton Cuse, another LOST alumni who has found success recently with Bates Motel. The Strain premieres July 13 on FX.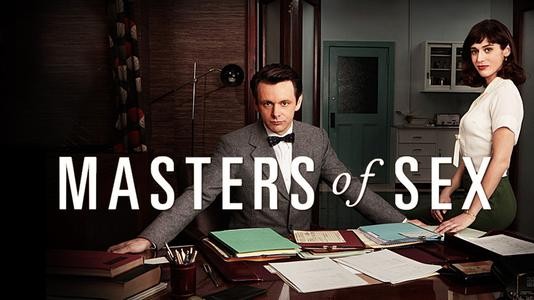 Masters of Sex
(Showtime) Premieres: July 13
If you're looking for something new that's worth your time, might we recommend sex? Masters of Sex, that is. The Showtime sleeper from last year, which is far more intelligent and soulful than its title allows, is back for a Season 2 that has been moved into the dog days of summer. And knowing Michael Sheen's Bill Masters, such panting will be only one of the many aspects he'll spend his days studying.
To be sure, the show has fun with its naughty premise, particularly in the buttoned up rerpression of its 1950s America setting. But this show is also a serious look at gender issues of a time when talking about sex, much less explaining its role in human physiology and psychology, was the greatest conflict imaginable. And with a dynamite cast that includes Sheen, Lizzy Caplan, Beau Bridges, and Allison Janney, there is more than meets the eye about that friendly smile from across the smoke-filled doctor's office.

Hell On Wheels
(AMC) Premieres: August 2
Hell on Wheels is like the little engine that could. Alright, so that pun is as tired as it is unavoidable, but it's true. For all the naysaying out there about whether or not Westerns can still connect with audiences in any medium, let alone as a cable television drama, here's Hell on Wheels starring Anson Mount, coming back for a fourth season.
[Related: Anson Mount on Acting, Westerns, The Fight Scene, and What's Next]
Whether it's the fight scenes, the period setting, the boundless charisma of Anson Mount or the promise of a new romance with the addition of Mackenzie Porter, fans of Hell on Wheels should be happy. Hell, most of us are still just thrilled that the show got this far in the first place. Now tune in and tell a friend this way we don't have to sweat it out waiting to hear whether it got picked up for a fifth season.
The Knick
(Cinemax) Premieres: August 8
Why will we be watching the new Cinemax series, The Knick? In a word: blood. Oh there will be blood. Gallons of it; a metric-shit-ton. And horror. You think you know horror? Horror is not sexy vampires. Horror is turn of the century medicine. Horror is amputation without anesthesia. Think about it. We get local anesthetic to have our teeth cleaned.
In the mid-1800s some quack dentist pimped ether to surgeons. In an effort to compete with his patent, another group of doctors sat around inhaling chemicals until one made them pass out: chloroform. Welcome to modern medicine as it was around the time of The Knick, which follows John W. Thackery, M.D. (Clive Owen) of the New York Knickerbocker Hospital. Judging by the amount of sweaty nervousness Owen displays in the trailer, I think it would be safe to assume the operating scenes are going to be truly terrifying. Shit, there is a patient on fire in once scene. On fire.
The next time you see him, you might want to give your physician a hug.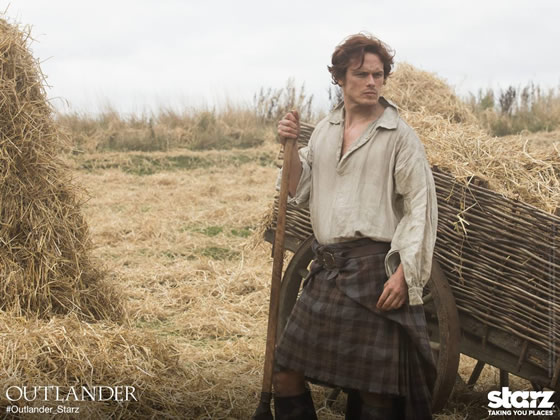 Outlander
(Starz) Premieres: August 9
If you're on the fence about whether or not you should check out the Starz Network's August baby, Outlander, allow us to pull you on over to the "YES PLEASE AND THANK YOU" side of the dividing line. The series is based on the insanely successful books of the same name by author Diana Gabaldon. Do you like gritty action? Maybe over-the-top romance? Do you make it a point not to watch T.V. unless there's time travel involved? Do you own a t-shirt that says, "Real Men Do It In Kilts?"
[Related: What to Expect From Outlander Season 1]
If you answered 'yes' to even one of the questions posed here, you owe it to yourself to check out this epic, sweeping story of love, political intrigue, and light science-fiction set in 17th century Scotland. Really, it's either this, or Wipeout, and there are only so many times you can watch an old guy fall bounce off a rubber log into a bright blue pond, right?