News
13 Reasons Why Trailer Unveils Unusual Suspects
First trailer for Selena Gomez's passion project 13 Reasons Why looks for clues in a teen suicide.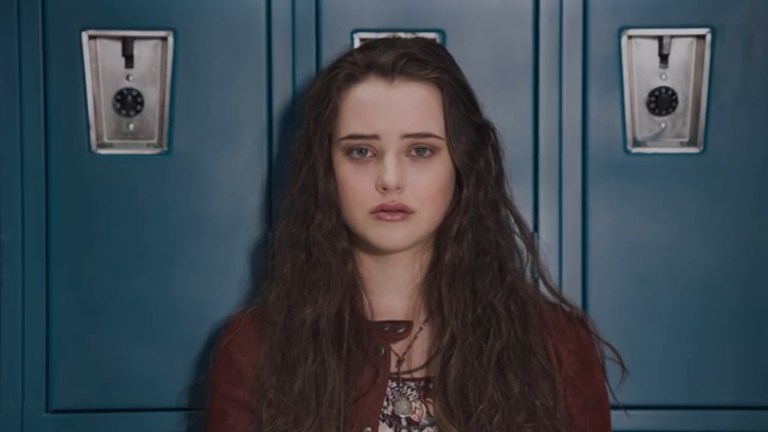 "I'm about to tell you the story of my life," intones the voice in the first 13 Reasons Why trailer. "More specifically, why my life ended."  Netflix will explore what drove a a teenager to commit suicide on their upcoming series 13 Reasons Why, based on the New York Times best-selling book by Jay Asher. The series is being co-produced by Selena Gomez, who will not appear on screen.
13 Reasons Why will be directed by Tom McCarthy, who recently won an Oscar for Spotlight. The series was written by Tony and Pulitzer Prize Winner Brian Yorkey (Next to Normal).
The 13-episode series will focus on Clay (Dylan Minnette), a high school student who receives a series of cassette tapes from his friend Hannah (Katherine Langford) explaining why she committed suicide just two weeks before. "If you want to know the truth, just press play," Hannah explains. "They all killed her."
Here is the full synopsis:
"13 Reasons Why is a new series from Netflix adapted from the best-selling books by Jay Asher. It follows teenager Clay Jensen (Dylan Minnette) as he returns home from school to find a mysterious box with his name on it lying on his porch. Inside he discovers cassette tapes recorded by Hannah Baker (newcomer Katherine Langford) —his classmate and crush—who tragically committed suicide two weeks earlier. On tape, Hannah explains that there are thirteen reasons why she decided to end her life. Will Clay be one of them? If he listens, he'll find out how he made the list.  Through Hannah and Clay's dual narratives, 13 Reasons Why weaves an intricate and heart wrenching story of teenage life that will deeply affect viewers."
American Foundation for Suicide Prevention studies cites mental disorders or substance abuse in 90 percent of suicide cases.
13 Reasons Why will be executive produced by Gomez, Joy Gorman, Michael Sugar, Steve Golin and Brian Yorkey from Anonymous Content, Kristel Laiblin and Mandy Teefey. Paramount Television will produce the series for Netflix.
13 Reasons Why will premiere on Netflix on March 31.