News
13 Reasons Why Season 3 Trailer and Release Date
13 Reasons Why will be back without Hannah, reworked with a new murder mystery.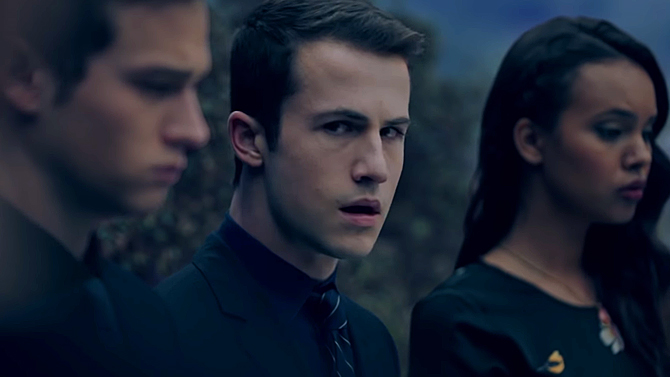 With the cliffhanger ending of season two of 13 Reasons Why fans were eager to see where the story would go. After a near school shooting and Tyler running away from the cops with Clay and Tony in tow there's a ton of unresolved questions. Well now we'll find out because 13 Reasons Why is coming back to Netflix! Thanks to a teaser video we know when it'll be back as well.
Interestingly, with the suicide of Hannah Baker now in the rear-view mirror (after the exit of star Katherine Langford), the show is repurposing itself as a murder mystery, centered on the circumstances surrounding the death of the previously-seen Bryce Walker (Justin Prentice). Indeed, the series is touting the URL to a viral site, whokilledbrycewalker.com. 
13 Reasons Why Trailer
Netflix released the final trailer for the new season. Watch it below…
13 Reasons Why's post-Hannah existence has arrived in the form of the first Season 3 trailer.
13 Reasons Why Season 3 Release Date
13 Reasons Why Season 3 arrives on Netflix on August 23.
13 Reasons Why Season 3 Cast
As mentioned, the third season won't see a return of Hannah's ghost however, as Deadline revealed that Katherine Langford won't be back.
"I think 13 Reasons Why will always be an important part of my life. It was the first job I ever had," she said, adding that she planned to maintain her connection with the show's fans "even if it's in a small capacity, on social media."
Hannah's absence should help the story move forward, as 13 Reasons Why creator Brian Yorkey explained.
"What happened to Hannah will always be the first clause of the story. The rest of the story is about young people, as so many young people, maybe all young people today (learn) how to heal from the things that have hurt them…to make the world that they want it to be, not just the world they are inheriting…and above all, how to take care of each other."
13 Reasons Why is reportedly one of Netflix's most popular shows so it makes sense this renewal came so soon after the second season. You can read our review of the second season here and what we hope the third season might tackle.
Read and download the Den of Geek SDCC 2019 Special Edition Magazine right here!
Shamus Kelley is a pop culture/television writer and official Power Rangers expert. Follow him on Twitter!