News
13 Reasons Why Season 2 Release Date, Trailer, Cast, Story, and News
Netflix is making 13 Reasons Why Season 2 happen. Here's everything you need to know...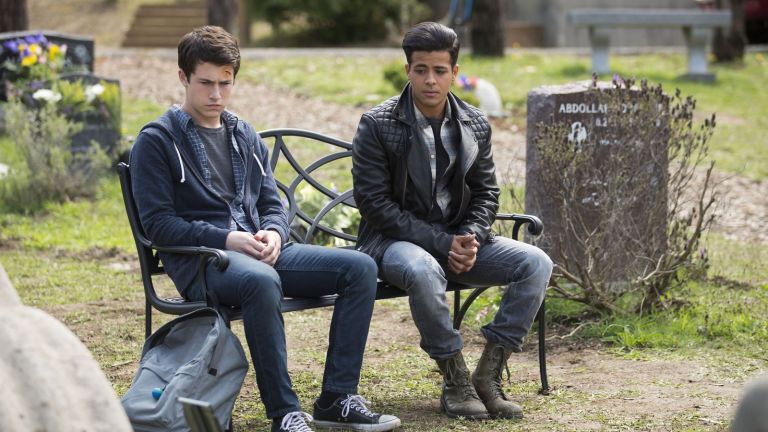 This article contains 13 Reasons Why spoilers.
If you've binged 13 Reasons Why on Netflix, you might have beeen wondering if we'd be getting 13 Reasons Why Season 2. It's totally understandable. Even if it's labeled as "season one" on Netflix, Hannah's story is pretty much complete by the end. We know why she killed herself.
However there are several dangling plot threads that could be explored in 13 Reasons Why Season 2. If Netflix wanted, they could follow the other characters that surrounded Hannah in her last days. What happens to them if the secret of the tapes get out further? What about one of the last shots we see with Tyler? What about the fate of Alex?
Well, Netflix is going to give us the answers, as 13 Reasons Why Season 2 has been confirmed. 
13 Reasons Why Season 2 Release Date
We've learned, thanks to the trailer below, that the season will be released on May 18th, 2018.
13 Reasons Why Trailer
We've got a new trailer which shows off a ton of shots from the new season, including a lot of guns and the characters having to answer for their mistakes.
We've also got the original trailer below which revealed the release date.
13 Reasons Why Story
Speaking to Entertainment Weekly, star Katherine Langford (Hannah) said fans would get to see more of how Hannah's suicide affected those around her.
"This season we get to explore a lot more of the other characters and their journeys, which I'm excited about. As sad as it is, there is life after Hannah."
Langford also mentioned that Hannah would be in the new season although fans will see a very different side of her.
The first good sign Season 2 was going to happen was when Ross Butler aka Zach had to be recast on Riverdale. According to TVLine and Riverdale series creator Roberto Aguirre-Sacasa, that happened "because Ross is unavailable to come back to Riverdale, we're looking for a new Reggie."
13 Reasons Why generated tremendous buzz, thanks to being based on the popular novel of the same name. While many elements of the books were expanded in order to fill thirteen half hour elements, many of the essential plot details remained the same. Author Jay Asher, who wrote the novel, voiced his support for a second season early on.
Speaking to Entertainment Weekly, "I'd just like a continuation of all those characters. I'm curious as well. What happens to Clay? How do people react to what Alex did at the very end? What's going to happen to Mr. Porter? I'd thought of a sequel at some point. I'd brainstormed it, but decided I wasn't going to write it. So I'd love to see it."
Asher went on to to comment that the Netflix series wasn't written with the hopes of a sequel but that, "there's obviously ways to go with a second season if they do that."
Shamus Kelley wonders how many AA batteries Clay needed to listen to all those tapes. Follow him on Twitter!