Features
13 Essential Dracula Performances in Movies and TV
While variations on the Dracula legend are among the most oft-told tales in movies and television, some stand out from the pack.
Dracula, the name is legendary. The First Vampire of both literature and film, he also rose to dominate pages of history. Dracula has been vilified for years. Vlad Tepes is painted as a cruel tyrant who impaled people who defied him, nailed hats onto the heads of monks who didn't deify him, and who dipped his bread in the blood of armies defeated by him.
Cruel? Maybe. But not when you remember that after Spartacus' slave rebellion was put down, Rome lined miles of roads with crucified dissidents. There was no internet back then and when you wanted to send a message you had to make it big. The Turks knew enough not to fuck with Vlad the Impaler or they'd get a sharp tree shoved up their ass. That's a message that hits you where you live.
On stage and screen, Dracula is the ultimate villain. He's the bloodsucking robber baron in the tux and tails with the sexy accent that you have to keep away from your fiancée. He's been played many ways. William Marshall took the count uptown in Blacula. Even David Niven took a smirky turn in 1975's Vampira. Blood of Dracula's Castle from 1969 starred a toothy Alexander D'Arcy. The Legend of the 7 Golden Vampires starred John Forbes Robertson as the most golden of all. Dominic Purcell played Dracula, I mean Drake, as a competitive combatant in Blade: Trinity in 2004. Rutger Hauer went straight to video as Dracula the Third in Dracula III: Legacy in 2005.
So here are 13 diverse Dracula performances for you…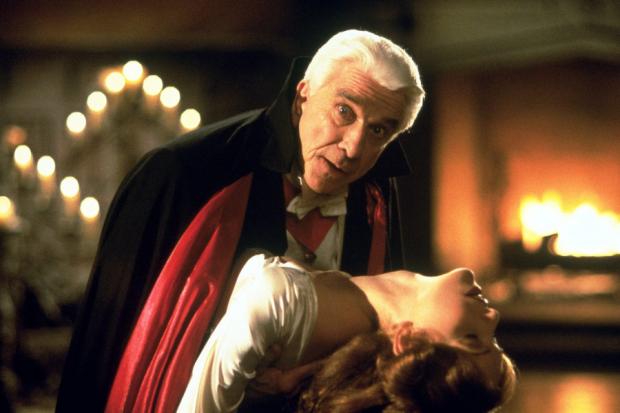 13. Comedy Dracula
Dracula was mined for comedy in Love at First Bite in 1979 with a too-tan George Hamilton learning roaring twenties slang from Laugh-In's Artie Johnson and Dracula: Dead and Loving It in 1995 with Leslie Nielsen mugging for Mel Brooks. Richard Benjamin plays Van Helsing as the schmendrick he probably really was.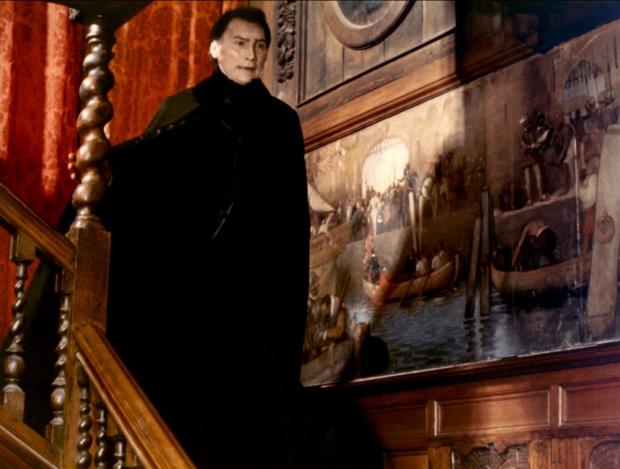 12. TV Dracula
Dracula has been just as popular on TV, Buffy had to stake him a couple times before he finally went down. On TV's Mystery and Imagination from 1968, the classic British actor Denham Elliott put on the opera cape. Jack Palance unleashed his fury and anguish on the 1974 version. Louis Jourdan spilled his own royal blood on British TV's 1977 Count Dracula.
11. Atif Kaptan in Dracula in Istanbul
Dracula in Istanbul from 1953 was the first film to make a clear connection between Dracula and Vlad the Impaler. Atif Kaptan is a Dracula who needs no Renfield, his Mina was a hot theater dancer.
10. Francis Lederer in The Return of Dracula
Czech actor Francis Lederer played Count Dracula twice, as a modern on the run in California in The Return of Dracula and on the Rod Serling's Night Gallery episode "The Devil Is Not Mocked," where evil meets evil. Dracula meets, greets, and eats SS officers who are searching his castle during World War II.
read more: The Marvel Universe vs. Dracula
Lederer touched three different centuries, he was born in 1899, lived through the 1900s, and died in 2000. A vampire at heart, I'd stake my name on it. Or is it a vampire in name, I'd stake my heart on it?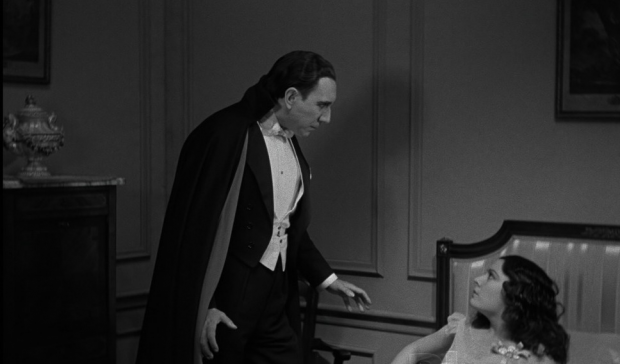 9. Carlos Villarias in Dracula (1931)
While Bela Lugosi was making cinematic history by day in Dracula in 1931, Carlos Villarias was putting a hot Latin spin on it after hours. The Spanish-language version of the horror classic was shot on the same sets after the American version shut down for the night. Blood on a budget. It's a vampire tradition.
read more: The Best Modern Horror Movies
Carlos Villarias is an interesting parallel to Lugosi. Romantic, lusty, his eyes disrobe every woman he comes in contact with. He wants to suck something, but a neck would have to do in the early thirties.
8. Max Schreck as Count Orlok in Nosferatu
Max Schreck played Count Orlok in Nosferatu in 1922, not Dracula. Murnau couldn't bag the rights.
read more: 31 Best Streaming Horror Movies
Max Schreck is a masterful monster. He looks like a rat, sniffs at the air like the rat and it's that rat sense that helped him survive through the ages. He brings the plague to London. Hey, what are bats if not rats with wings? That's not Rocky the flying squirrel gnawing at your neck.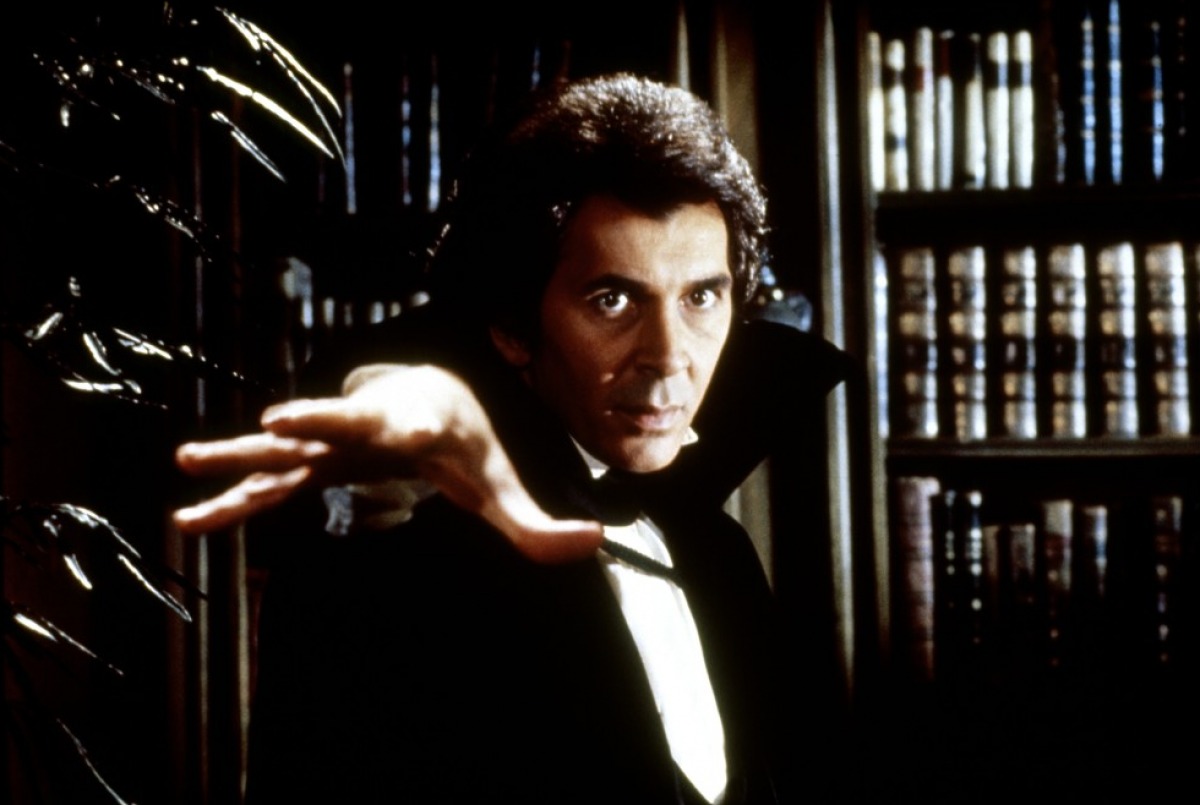 7. Frank Langella in Dracula
Frank Langella oozed sex on stage and celluloid and in I Love New York commercials in 1979. Langella was backlit on horseback in the early morning sun. Langella had the best bare breast for a dragged fingernail of all the major vampires.
Frank Langella's Dracula is a reasonable Dracula. If ever there was an evil Van Helsing (and I think they're all evil) it's Laurence Olivier. There was no reason to kill that Dracula.
Again, I'd argue there is no reason to kill any Dracula, but in this version, it's just petty.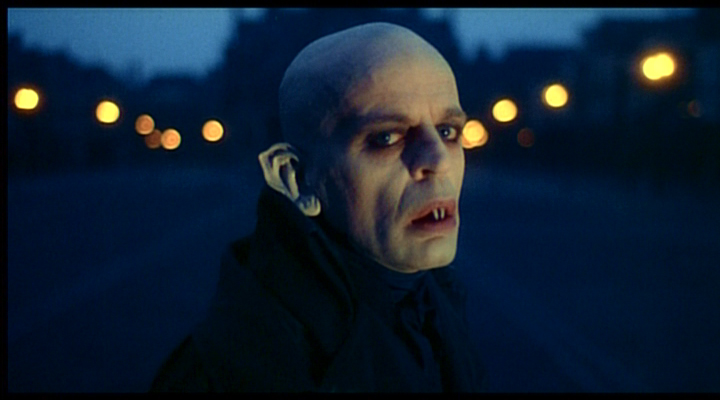 6. Klaus Kinski in Nosferatu: Phantom der Nacht
Klaus Kinski may very well be a vampire. He certainly lived in an alternate universe where rules didn't apply. Some actors are tortured. Others are tortuous. Kinski appears to be the latter. How better to capture a character that time and circumstance made a monster. Kinski's vampire had no such vanities as fine features. Those had been stripped from him with the sun.
read more: The Best Modern Horror Movies
Kinksi delved into the animal that was the soul of Dracula unborn and licked his wounds. He also licked Lucy, not Mina, in Werner Herzog's homage to F.W. Murnau's 1922 masterwork, Nosferatu, which couldn't use any of the names from Bram Stoker's book. Stoker's widow, Florence Balcomb, who I theorize was the only real vampire of the lot (eternally youthful and magnetic, Florence Balcomb inspired Stoker to write the mesmerizing Dracula, Oscar Wilde to write the eternal-youth-at-a-cost novel The Portrait of Dorian Grey, and George du Maurier to write Trilby, the story of the lusty hypnotist Svengali), wouldn't give out the rights to the original German production.
In Klaus Kinski, Herzog found a supernaturally gifted demon he could exorcize in front of a camera. The blood of Dracula ran in Kinski's veins. His daughters attest to that, though they are no Dracula's Daughters.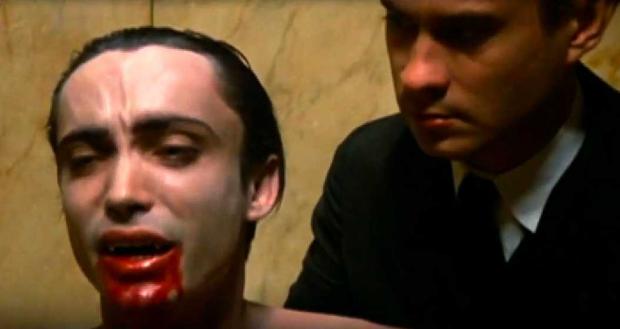 5. Udo Kier in Blood for Dracula
"The Blood of these whores is killing me."
Blood for Dracula, better known as Andy Warhol's Dracula, is an underrated comic horror masterpiece. More tongue in cheek than fang in mouth, it had a cameo by Roman Polanski, the director of The Fearless Vampire Killers. Udo Kier is one of the elite few actors to play both Count Dracula and Dr. Frankenstein. He is a Drankenstein. Blood for Dracula from 1974 was directed by Paul Morrissey and produced by Vittorio de Sica and Roman Polański.
read more: The Best Horror Movies on Netflix
The Warhol pictures aren't Udo's only horror bona fides. Udo played psychologist Dr. Frank Mandel in Dario Argento's trippy 1977 horror classic Suspiria, he was in Blade and Shadow of the Vampire. Mike Cecchini adds, "And he was brilliant on Scooby-Doo: Mystery Incorporated! He was the voice of a recurring bad guy (Professor Pericles, an evil talking parrot)."
4. Gary Oldman in Bram Stoker's Dracula
It was kinda Bram Stoker's Dracula, wasn't it?
I loved it. I love Coppola and I remember I wanted him to do for the horror genre what The Godfather did for the gangster genre. Transform it into high art. I wanted it so bad I could taste the blood of Dracula.
It was closer to the book than most adaptations, but it took a few turns. If you're going to change anything of the book at all, change the ending. If ever a Dracula deserved to live through this, just once, it was Gary Oldman.
Coppola showed Dracula at his most human. The man who was a warrior king, who did things so horrific he damned himself in the sight of god and love and everything decent. Then condemned to live. Lugosi captured the vibe of being condemned to life, but Oldman filled in the why.
Oldman's Dracula is all about love. But it's a tough love. A hard life. An un-life. But it is filled with thrills if you spill enough blood. Oldman savors the blood, makes it look delicious, like wine on The Sopranos. Winona Ryder might have been a little too zoned out as Mina, but she tasted wonderful.
3. John Carradine
John Carradine auditioned for the role of Dracula in the 1931 adaptation, but lost out to Bela Lugosi. Carradine would go on to play Count Dracula three times, House of Frankenstein, House of Dracula, and Billythe Kid vs Dracula. He played George the butler in Blood of Dracula's Castle. He made a mean Bloody Mary.
House of Frankenstein starred Boris Karloff as Dr. Frankenstein and Lon Chaney Jr., who played Dracula in Son of Dracula, as the wolfman, Larry Talbot. To this day I'm creeped out by quicksand.
Carradine is a mesmerizing count in House of Dracula, telepathically guiding a young and beautiful piano player to lose herself in music, envisioning the world Dracula lives in. It is the best explanation on film of the world of the vampire. It is simple but with the propulsion of the music it paints a picture more colorful than black and white film could contain and color film spills in overflow. People are dead but alive, there is no material need, it is frightening at first, but once that passes you long to be there.
Dracula is getting infusions from a doctor whose credentials are suspect. There are two great transformations in House of Dracula, Dracula's death and the doctor's awakening as a vampire. House of Frankenstein is the better movie as a whole, but Carradine's performance in House of Dracula is one of the best Draculas there is.
Billy the Kid Vs. Dracula is fun. For a while. Carradine looks like he stepped off Gilligan's Island. In 1979's Nocturna, John Carradine's Dracula got to get down with Lily Munster, Yvonne De Carlo.
2. Christopher Lee
Go with me here: Christopher Lee is the Spaghetti-western-Clint-Eastwood of horror. He didn't smoke a cheroot or spit chewing tobacco on the foreheads of his dead, but he squinted at the sunlight. Lee did for after-hours suave what Eastwood did for underplayed lone gun desperado. Christopher Lee's Dracula didn't say much, overcame ghastly odds and did it all on a tight budget.
Lee played the count in nine movies. He brought regal bearing, British sexual sadism, and old world charm to a hero who has survived centuries on his wit and brutality. Starting in 1958 with a play on the Renfield story, Horror of Dracula was directed by Hammer horror master Terence Fisher and pitted Lee against the evil Peter Cushing for the first time.
Terence Fisher resurrected Dracula from the dead for Dracula: Prince of Darkness in 1966. Lee put the bite on Barbara Shelley.
Freddie Francis brought in the Catholic Church to exorcise Dracula's castle in Dracula Has Risen from the Grave in 1968. Christopher Lee got to sew his wild oats eternally when Jesús Franco innovated on the return to youth angle in Count Dracula in 1970. Future Dracula Klaus Kinski and one-time Phantom of the Opera Herbert Lom joined in the fun.
Dracula taught rich Brits a thing or two about real decadence in Taste the Blood of Dracula in 1970. In Dracula A.D. 1972 the count fools London by simply spelling his name backwards as Johnny Alucard. The Satanic Rites of Dracula from 1973 had Lee matching wits with Scotland Yard, and in Dracula and Son he antiqued.
1. Bela Lugosi in Dracula (1931)
To die, to truly be dead. That must be glorious.
Bela Lugosi might not have been the best, or even the first, but he is the quintessential Dracula. Bela Lugosi was a Hungarian actor who made women swoon with sexual longing when he put on the cape in the original Broadway adaptation of Bram Stoker's book.
Legend has it that he learned his lines phonetically, which gave his reading a distance that came from out of this world. When comedians do Dracula, they're doing Gabe Dell's original impersonation of Bela Lugosi's seminal sucker.
Lugosi only played Dracula one other time, in Abbott and Costello Meet Frankenstein. By that point in his career, he was a notorious junkie and Ian Keith was always waiting in the wings. Lugosi had a love hate relationship with Dracula. A serious actor dedicted to his craft, Lugosi turned down the role of Frankenstein's creature because he thought it below him…only to see "that limey cocksucker" Boris Karloff breathe life into a finely nuanced portrayal that was an actor's dream.
read more: Why Ed Wood Isn't the Worst Director in Movie History
Lugosi put on the cape over and over again, as an actor in Mark of the Vampire, as a magician in Spooks Run Wild, and as whatever he was supposed to be in Plan 9 From Outer Space. Lugosi was buried in his Dracula outfit. According to Kenneth Anger, the hearse carrying Lugosi's body veered toward Hollywood and Vine on its way to the cemetary. Guided, I suppose, by Lugosi's own hand, just as he drove the wagon in Dracula.