Features
13 answers we need to identify the Broadchurch killer
With two episodes to go, we round-up the remaining question marks in the Broadchurch case. Speculation ahoy...
Spoiler warning: as ITV has kept episodes seven and eight of Broadchurch under wraps, the below contains no actual spoilers, just plenty of speculation on how the ending might unfurl.
At 10pm this evening, we'll be one hour closer to finding out who killed Danny Latimer. Like those of Nanna Birk Larsen and Laura Palmer before her, young Danny's murder has preoccupied the minds of a healthy chunk of TV viewers for the past six weeks, keeping us guessing, theorising, and mumbling about poor Vince the Labrador in our sleep. 
With just two episodes of the Scandi-inflected small town murder remaining then, let's put our heads together on the vital answers needed to deduce the identity of Broadchurch's killer…
Before we start, it should be said that this round-up is indebted to the tireless work of commenters on a range of online forums. Good people of the internet, we salute you!
Who syphoned off the tractor diesel, and why? 
Back in episode one, we first met DI Hardy (David Tennant) grumbling his way through a hick case. A local farmer had reported that agricultural diesel had been syphoned out of a tractor, the thief or thieves having used wire cutters to access the fuel. It was an easily dismissed detail, possibly no more than an introduction to Hardy's brusque manner and his 'why did I ever come to this backwater' attitude, until you consider the following.
Those of you who grew up rural might know that tractor diesel is dyed red in the UK to distinguish it from motor diesel. Now think back to the opening shot of Broadchurch, one repeated since then in the 'Previously on' montages, and what did we see? A young boy – we assume Danny – stood atop a cliff, his hands dripping with what at first glance looked like blood, but on second glance much more closely resembled red-dyed agricultural diesel.
If it was tractor diesel dripping  from those hands, then why weren't any traces discovered on the body by the pathologist? Perhaps because Danny's corpse had been thoroughly cleaned using a household cleaning product before it was discovered.
It's worth remembering that the boat owned by Ollie Stevens' absent father, used to transport Danny's body post-murder, was set alight using some kind of propellant – possibly tractor fuel. If the diesel was key to Danny's death in some way, using it to burn other evidence would be double bubble for the killer(s).
Just one more thing: Was Danny involved in some kind of fuel theft ring as an extra strand of income? Would that be lucrative enough to earn him the £500 discovered in his bedroom?
What happened on that paintballing trip? 
DS Miller (Olivia Colman) was visibly perturbed in episode six when she learnt that unbeknownst to her, husband Joe had allowed Tom to go on a paintballing trip at the end of March with Ollie, Nige, Mark, and Danny.
Aside from revealing that there are secrets between the blissfully content Millers, the trip is likely to be key to unravelling the story of Danny's murder for two reasons. Firstly, there's the fact it involves so many of the case's main players: there's crossbow Nige, dad Mark (still with two hours of his time on the night Danny died unaccounted for, don't forget), seemingly naive Ollie, and the two young boys. 
The second reason the paintballing trip must be important is tied into our next line of enquiry…
Just one more thing: Ollie tells Ellie that they didn't seek her permission as it was assumed she wouldn't allow Tom to play with weapons. On the subject of weaponry, what role might Nige's Labrador-erasing crossbow have to play in all this?
What was the content of the text messages Tom Miller deleted from that smartphone? 
Ollie tells DS Miller the paintballing trip took place during a hot spell in late March. Broadchurch gumshoes might assume the specific date was the 28th of March, because the early hours of the 29th was the time shown on screen that the text messages Tom Miller deleted were received. If something transpired on that trip between the two boys to turn them from best friends to enemies and inspire the early morning texting, what was it?
Also intriguing is that received just minutes after the texts from "Danny" on that smartphone, were two from "Mum", received at 3.41am. If that was Tom's phone, were those texts from Ellie Miller? If it was Danny's missing smartphone – and why might there be messages labelled "Danny" if so? -, were the texts from Beth Latimer? Most likely, had the number been misleadingly labelled "Mum" to avoid suspicion, and in fact, belong to someone in contact with the two boys for nefarious drug smuggling/diesel syphoning/blackmailing reasons? There's also the matter of the deleted computer files that our Tom attempted to dispose of with that rock to consider.
Just one more thing: DS Miller slept in Tom's bed after returning home late from work early on in the case and seeing Tom and Joe asleep together. Was the phone still underneath his pillow? Did she discover it?
Is 'psychic Steve' really supposed to be psychic?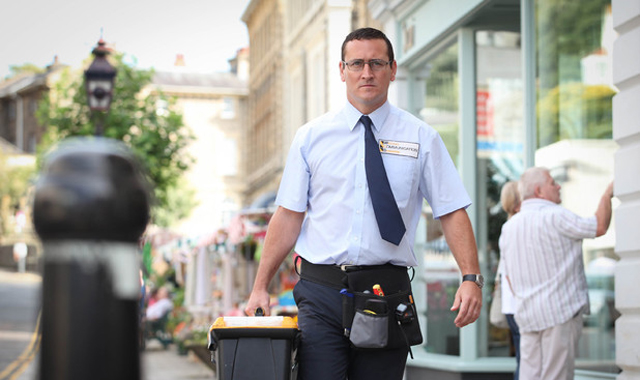 He was right about the boat, but there are plenty of real-world explanations for that, ditto the teasing mention of Hardy being forgiven for "the pendant" with reference to the Sandbrook case (we assume). So far, Broadchurch has kept its feet on the ground when it comes to the supernatural, so let's hope Will Mellor's Steve is just another fame-seeking charlatan.
Just one more thing: It's been suggested by canny commenters that 'psychic' Steve's work as a telephone engineer may have given him access to information about Danny's  murder via a less spiritual source, i.e. he's been doing a News of the World and listening in.
Is Jude the Obscure a clue?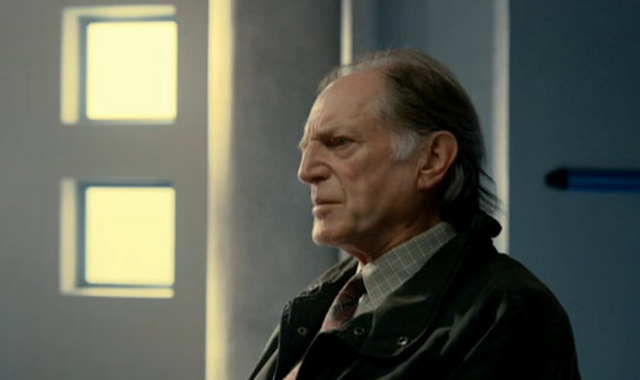 Jack Marshall (whose life, marked as it was by socially unacceptable marriage, child-death, community hounding, and eventual suicide, reads itself very much like the plot of a Thomas Hardy novel), may have provided us with a literary clue to Broadchurch's resolution. In the interrogation room, Marshall told Hardy with no small amount of disdain, that on the night of Danny's murder, he was alone and reading Jude the Obscure.
Once Marshall mentioned Jude the Obscure, Broadchurch's Wessex setting, and the presence of a lead character named Hardy, was enough to send some viewers off in pursuit of meta-fictional clues to Danny's death. Jude is a tale of tragic marriage, suicide, death, miscarriage, child-murder, and a child murderer. Could everything we need to solve the case rest inside the pages of a Victorian novel?
Just one more thing: If Jude the Obscure is a template for Broadchurch, the finger points towards young Tom Miller or Chloe Latimer as being the guilty party, though the pathologist did say Danny was strangled by large male hands, meaning an adult accomplice, Tom's father Joe, or Dean Thomas say, would have been required.
What causes the Latimer family's clocks to stop?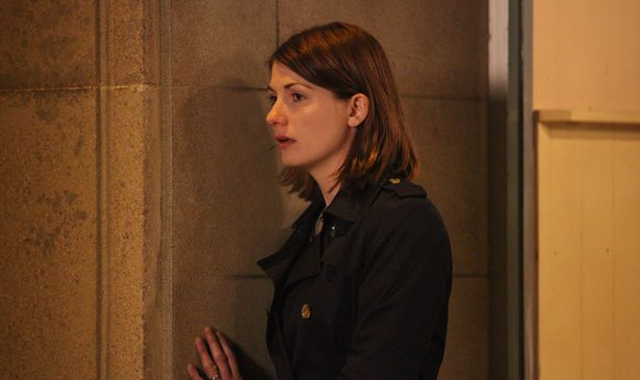 On the morning we meet the Latimer family, it's mentioned, with no explanation, that their clocks stopped at around 3.20am on the morning Danny was murdered, causing Beth to oversleep. Danny was caught on the town CCTV skateboarding at 3am and his time of death was estimated at not long after that, meaning that the Latimer clocks stopped around the time Danny died.
The stopped clocks could be explained as a magical realism-style metaphor for the stasis into which a family that loses a child is thrown, but 'psychic' Steve aside, Broadchurch has stayed in the rationalist realm thus far, so a power-cut is more plausible an explanation. If the clocks were stopped deliberately on the night Danny died, then for what reason, and by who?
Just one more thing: The only problem with the power-cut theory is that the alarm clock on Beth's bedside table looked more battery-powered than mains-connected, though we're no experts.
What is DI Hardy's diagnosis?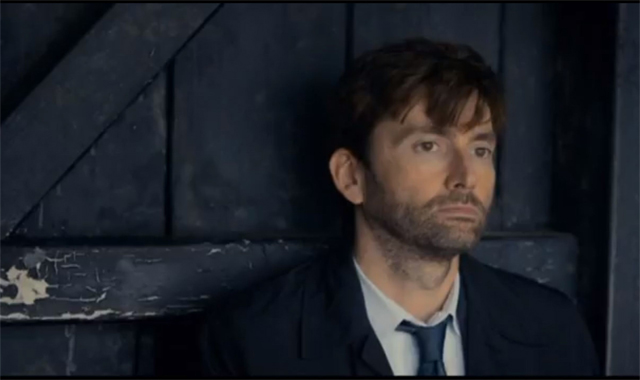 Hardy, as his anonymous doctor pal told him a few episodes ago, is dicing with death by continuing to work the Broadchurch case. Blackouts, dizzy spells, hospital visits, medication, and stress-induced collapses at precisely the wrong moment all put into question his ability to solve the case, even before the Sandbrook muck-raking begins. Just what is wrong with Hardy though? A ticking time-bomb aneurysm perhaps? 
Just one more thing: In this dramatic twist-obsessed time, it's been whispered that Hardy may be Danny's killer and the still-uncaught murderer in the Sandbrook case, those blackouts underlining his mental instability. A twist indeed…
Where is the missing Broadchurch Echo sports day photographer?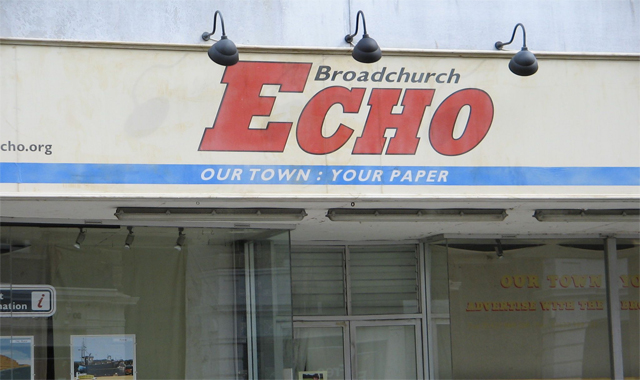 Ollie returned to the Broadchurch Echo from the school sports day in episode one having taken his own camera phone pictures as the official photographer had failed to show up. Dismissed by editor Maggie as notoriously unreliable, where was that photographer, and why haven't we heard about him since? Does editor Maggie, who reported on the Yorkshire Ripper case in the early eighties, know more than she's letting on?
Just one more thing: Was it us or did the camera linger on Ollie's on-screen photographs just a little? Could he have captured a clue of some kind in them? Or might there be other incriminating photos on Ollie's phone, now uploaded to a computer in the Echo offices?
What is the significance of Danny's social media messages? 
Danny's social media accounts were trawled for information, throwing up some interesting tidbits from the months before he was killed. One such message read "I know what he's doing", another, "Dear Dad, remember me? I'm the one you used to play with?", and the most worrying, "Going to get a lock on my door, keep all this crap out". Is this portrait of an unhappy father/son relationship just pre-adolescent angst, or the fallout of an actual fall out?
Just one more thing: If daughter Chloe had noticed her father flirting with Becca Fisher, then Danny may well have known about the affair too ("I know what he's doing"). Did he catch his Dad with Becca on the night he was killed?
Who owns the murder hut? 
Two sets of keys exist for the hut presumed to be the site of Danny's murder, one held by caravan-dweller and potential witness protection subject Susan Wright (aka Elaine Jones), the other held by the owners, who are… who exactly? Anthony Ryan is the only name we've heard, but there's yet to be a face put to that name. If the hut was where Danny was killed, wouldn't you think we'd have met the people who own it by now?
Just one more thing: Unless we missed it, the precise location of Mark Latimer and Becca Fisher's tryst hasn't yet been confirmed. We know they met in the cliff-top car park, but did they go onto the hut to do the deed? That would place them at the site of the murder on the night of Danny's death.
Was Jack telling the truth about Danny's argument with the postman?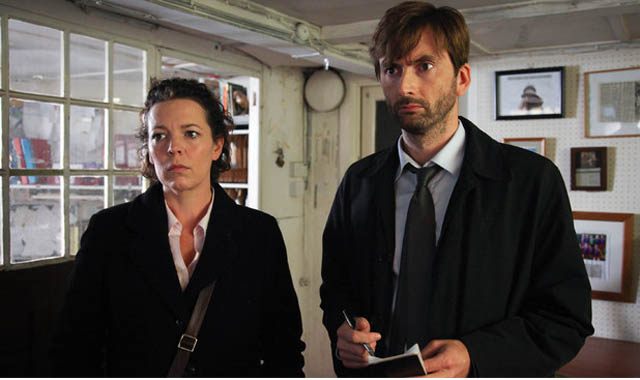 So far, Broadchurch has told its story chronologically, with only three out-of-sequence scenes: the repeated clip of Danny on the cliff-top, Mark's dream about comforting a wet-haired Danny, and a flashback from Jack Marshall's perspective, remembering an early morning argument between Danny and what's assumed to be a postman. Jack's death appears to have proven him innocent of the murder (either that, or we're facing a very unsatisfactory finale), so what reason would he have to lie about the postman?
Surely the final two episodes will take us back to the night of Danny's murder, and perhaps even earlier, to the paintballing trip, and later, to that very argument, if indeed it took place.
Just one more thing: Broadchurch's postman, Kevin, had an alibi for the night of Danny's murder. If not the postie, then who could it have been Jack saw Danny with? Any takers for 'psychic' Steve Connelly?
Why did Danny have two mobile phones and £500 in cash?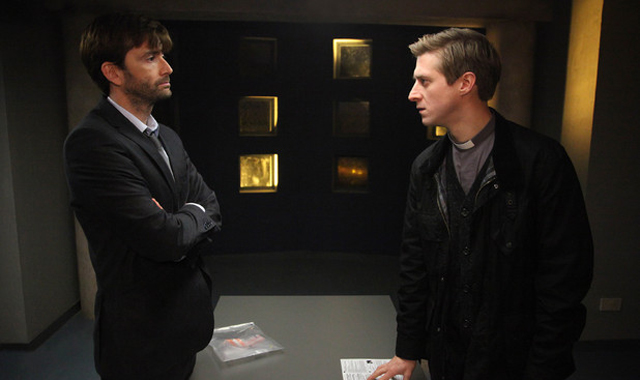 Unless paper-rounds are much more of a money-spinner than they were in my day, we have to assume that Danny received the £500 found taped to his bed frame either as hush money or payment of some kind. The obvious choice for payment is drug-running, though the cash could equally be the profits of a blackmailing enterprise by the young victim. We also know from sometime IT teacher Reverend Paul that Danny and Tom are naturals with computers, so it's also possible that the boys had some kind of online money-making scheme.
Incidentally, we should remember that the cocaine wrap – since explained as having been sourced for a couple of down-from-Londoners at The Traders Hotel – was found in Chloe's room, not Danny's. Can, though, we trust Chloe and Becca's version of events, or might the pair have had some reason to lie to the police about the drugs?
Just one more thing: £500 in cash was the same amount Nige offered Susan to clear out of the town. Did he give the monkey to Danny to keep him quiet after the paintballing trip?
Who left four high tar cigarette butts where Danny's body was found? 
Chain-smoking dog-walker Susan Wright is the prime suspect here, but hasn't editor Maggie also been seen with an electronic cigarette? And didn't DS Miller bring back a Duty Free packet of smokes for a colleague from her holiday?
Just one more thing: Speaking of the Miller family holiday, did they return to the UK the day before Ellie went back to work? If so, that would put her, Joe and Tom out of the country in the three weeks leading up to Danny's death, but back in Broadchurch in the precise twenty-four hours he was killed.
That concludes our summary of the major gaps left in our knowledge of the events of Danny's murder. Now it's over to you…
Broadchurch continues this evening, Monday the 15th of April on ITV1, and concludes next week on Monday the 22nd of April at 9pm. Read our episode reviews, here.
Follow our Twitter feed for faster news and bad jokes right here. And be our Facebook chum here.