Features
12 Summer Television Debuts That Broke Out
With the summer television season in full swing, we look at the shows that debuted in the summer and hit it big in the fall.
Summer is a time to take risks. Like walking barefoot on the hot pavement of a beach parking lot, those risks can backfire, but will almost always be forgotten come fall.
In the context of network and cable television, the summer was traditionally a time for reruns, half-hearted pilot pickups, and a chance for unknown stars to get their 15 minutes. Lately, the television landscape has changed. With the internet making so much content available for our viewing pleasure, networks have ditched the old paradigm and now schedule original content on a year-round basis – opening the door for shows that stretch our imaginations and perceptions of what good television can be. 
As the summer television season is set to kick off, we take a look at some shows that debuted during the summer and paid huge dividends for the networks willing to take a risk.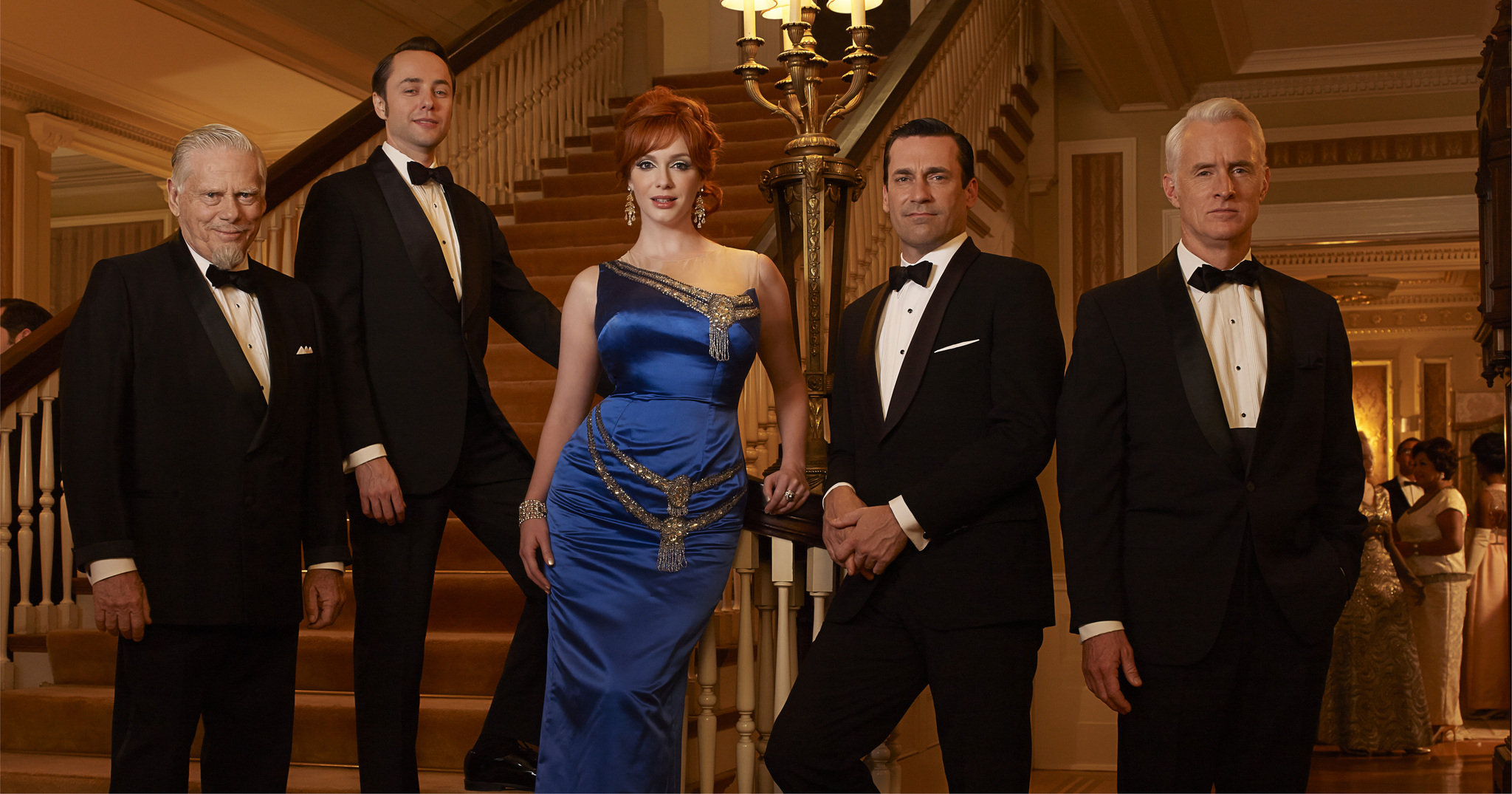 Mad Men 
Premiere date: July 19, 2007
AMC's Ed Carroll went after Mad Men because he believed, "quality would win out over formulaic mass appeal." Creator Matthew Weiner wrote the pilot while doing time at Becker, and when Sopranos creator David Chase got his hands on the script, he hired Weiner to his Sopranos staff. Weiner's time working under Chase got many networks interested, but AMC won out. Before Breaking Bad and the Walking Dead premiered, Mad Men set viewing records for the network, but their ratings have never been significant compared to the critical adoration the show has garnered. Set in the 1960s at a New York ad agency, Mad Men dives into themes of identity, sexism, marriage, and social change through the prism of history. 
Did it escape the summer? – By season three, the show made it to the fall. It has since occupied the heart of AMC's spring lineup.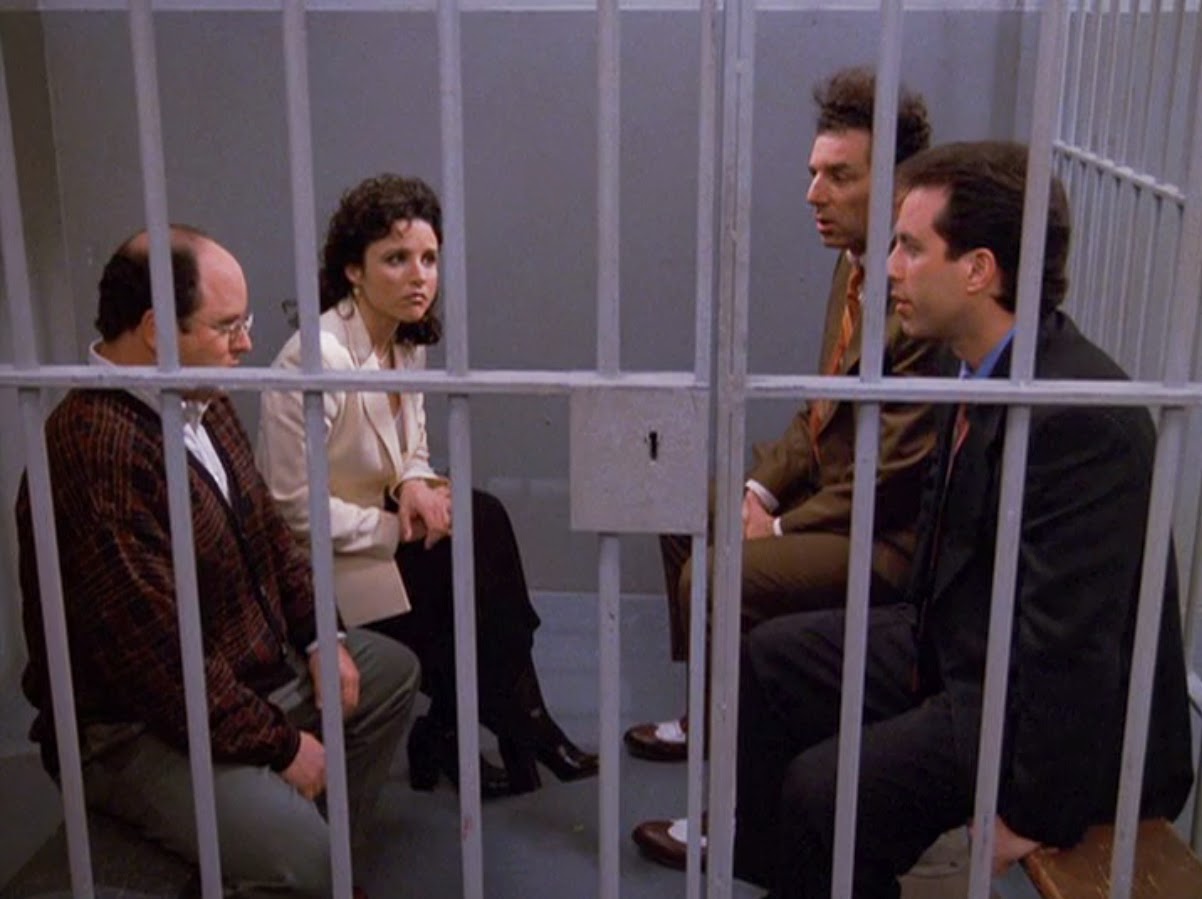 Seinfeld
Premiere: July 5, 1989
The show about nothing, Seinfeld has gone on to be named by several critics and even TV Guide as the greatest TV show of all time. It didn't begin that way. The show debuted as The Seinfeld Chronicles and the prospect of a full season pickup seemed highly unlikely. After a little money shifting by NBC's Rick Ludwin, the show managed to get four more episodes, which rated highly after being placed behind Cheers. That managed to get the show a full order, and though the show connected with critics easily, it didn't catch on with audiences until around season four, but when it did, the show skyrocketed high into the cultural stratosphere.
Did it escape summer? – Seinfeld didn't return to the dog days of summer until its final season victory lap.
HBO Comedies 
It all started with Dream On in July of 1990. The quirky adult sitcom about the sexual misadventures of a TV-obsessed book editor in NYC ran for six seasons, but this was long before HBO was the original programming juggernaut it would eventually become.
In 1998, HBO landed arguably its biggest hit to date. Sex and the City captured an entirely new demographic for HBO and paved the way for future movies and lucrative syndication rights. Beyond that, the series became a cultural touchstone for independent women, women in relationships, younger women, older women, and of course women who work at newspapers and make way more money than reasonably possible for journalists of any sex. Trust us on that last bit.
After the success of Sex and the City, HBO countered with its west coast "brother" series, Entourage. Created by Doug Ellin, Entourage is loosely based on executive producer Mark Wahlberg's experiences getting his start in Los Angeles acting. Centering on the fictional actor Vincent Chase and his band of friends from their native Queens, the group find their way through a star-studded Hollywood full of temptation and pitfalls. Originally conceived as a reality show about Wahlberg and his friends, a fictional approach was taken due to the criminal past of the gang which was deemed to be unfit for television. The show reached critical acclaim by its third season and is currently in production on a feature film. 
Did it escape summer? – Sex and the City stayed a summer hit until the second half of its final season, which was moved to the winter of 2004. With a few exceptions, Entourage was usually a summer staple for HBO.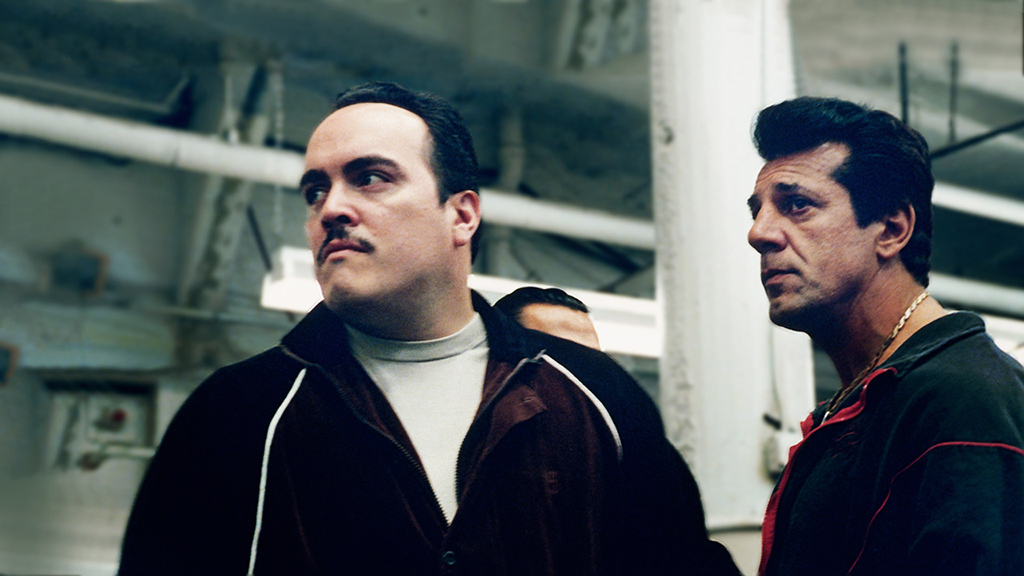 HBO Dramas
The premium cable network seems to have its most success in the drama department when the weather is warm and the nights are cool. HBO's dramas have been so successful, we've lumped them into one mega category. During the summers of the late '90s, HBO really began to redefine the expectations placed on premium cable. After HBO took a chance on the prison drama Oz in 1997 they moved on to heavy hitters like The Wire and Six Feet Under, both of which cemented the network as the place to watch for audiences and critics alike. 
Did they escape summer? – Oz escaped the summer for its final two seasons. The Wire was locked into the summer months for its first two seasons before being released during the fall starting in season three. Six Feet Under moved to spring for its second and third season before returning to the summer schedule.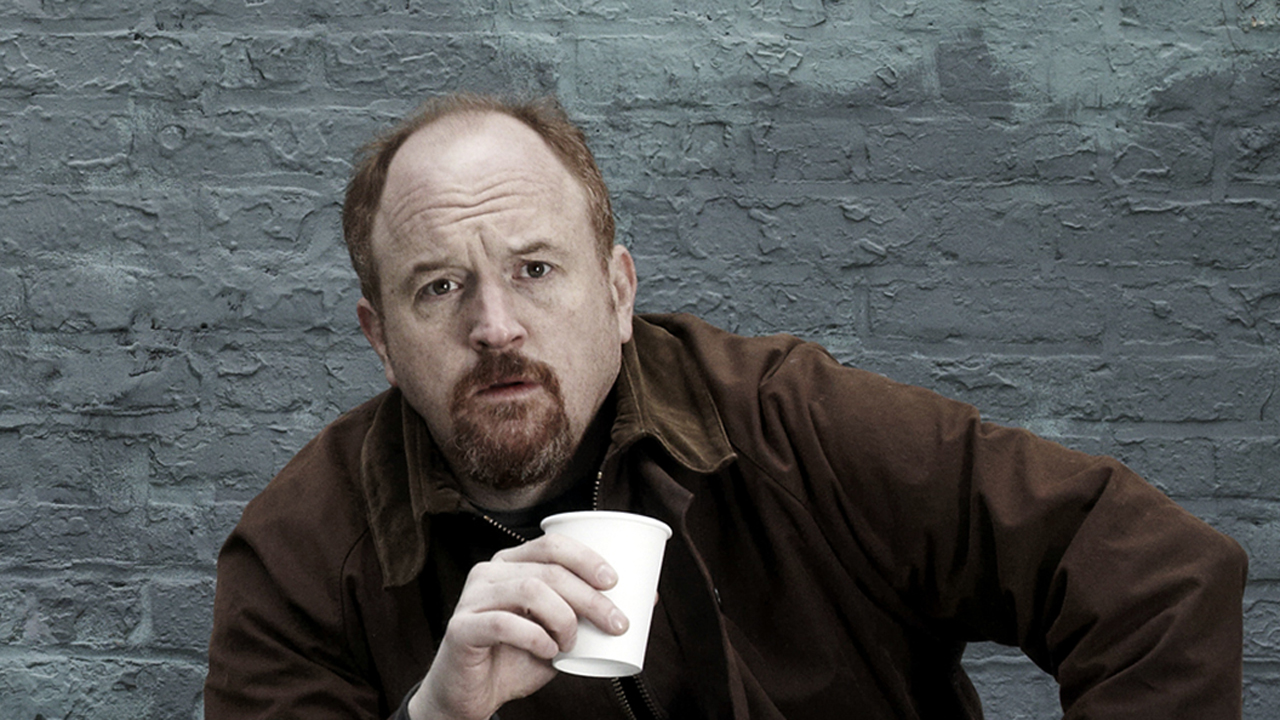 Louie
Premiere Date: June 29, 2010
Comedian Louis C.K. started the anti-Seinfeld in the summer of 2010 on FX. Using some of the same devices, Louie uses events loosely inspired by his life and intercutting scenes of Louis C.K. onstage doing comedy…except unlike Jerry Seinfeld, Louie's worldview is a little darker and more surreal. After failing at a more traditional sitcom for HBO, Louie is even more ambitious and it's written and directed by the comedian in a black and white, cinema vérité style. Louie is cringe-inducing and sometimes his pitfalls aren't even funny at all, just very real. That's not a bad thing; critics loved the show upon arrival and it has become an almost instant cult classic.
Did it escape summer? – Louie leads FX in the comedy department all summer long.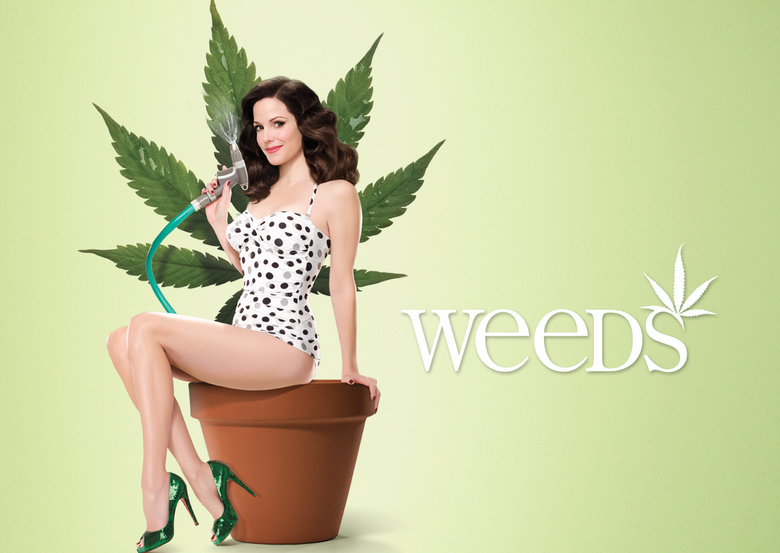 Weeds
Premiere Date: August 8, 2005
Coming at the tail end of summer, this Showtime dramedy was equal parts sweet and, um, stinky, you could say. The tale of a suburban mom with her back against the wall and forced to sell marijuana to make ends meet was like the sunnier version Breaking Bad. Maybe the shows are meant to mirror the drugs they deal with. Lead Mary-Louise Parker was absolutely charming as Nancy Botwin and her strange, hilarious family made a great ensemble, at least for a while. Showtime has a habit of not letting their programs end when they're out of juice (see Dexter) and by the time Weeds ended, the show almost seemed like a parody of itself. 
Did it escape summer? – Whether middle or late, Weeds soaked up the summer sun for its entire run.
Nip/Tuck 
Premiere Date: July 22, 2003 
One of the first hits from TV guru Ryan Murphy (Glee, American Horror Story) Nip/Tuck introduced us to Murphy's dark, sex heavy style that he'd later perfect, again on FX, with AHS. This medical drama focused on controversial, cutting (get it?) edge plastic surgery center McNamara/Troy and the center's two egotistical, problematic doctors and their families. The show received attention for its brutally gory surgery scenes and campy, over the top plot twists. The show made it to 100 episodes and was an instant cable hit upon its arrival. Three episodes of the program ranked as the most-watched scripted programs ever to air on FX.
Did it escape summer? – This surefire hit made it to the fall after two seasons.
Dark Shadows 
Premiere Date: June 27, 1966
Though it became a less interesting Johnny Depp movie, Dark Shadows began as an unintentional funny, yet ambitious gothic soap opera for ABC in the summer of 1966. The show had all the things you've come to expect from soaps; ridiculous storylines, melodramatic performances, actors in multiple roles or recast completely, and some interesting interior set design. The show is most famous for featuring vampire Barnabas Collins, but he didn't arrive until a year into the show's run. Dark Shadows only lasted for five years, but still managed to produce 1225 episodes, more than any other science-fiction/fantasy series, including Doctor Who. The show still has a massive cult following.
Did it escape summer? – Dark Shadows aired daily, so yeah.
Melrose Place
Premiere Date: July 8, 1992
A primetime soap for FOX, Melrose Place was another creation by soap mastermind Aaron Spelling. The series centered on young adults living in an apartment complex on Melrose Place in Los Angeles, California. The show saw many creative changes and cast additions throughout its run, and launched the stars of Heather Locklear, Lisa Rinna, and Alyssa Milano. The series became another hit for Spelling and FOX and the finale raked in 10.38 million viewers. The CW even attempted a reboot in 2009. 
Did it escape summer? – Yes, the show aired during the fall for almost the entire run, barring the final season.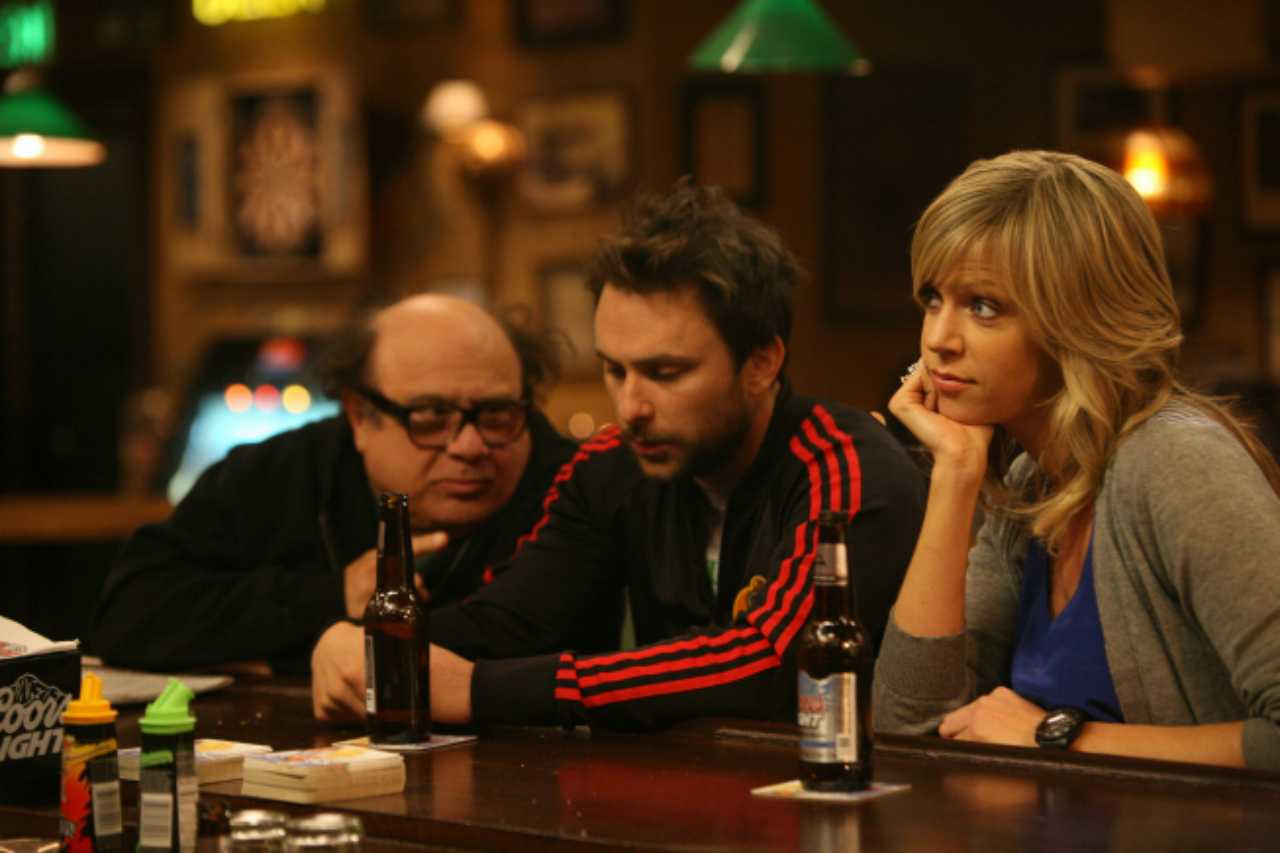 It's Always Sunny in Philadelphia
Premiere Date: August 4, 2005 
If you want to talk about longevity, It's Always Sunny in Philadelphia is in the midst of one of the most unlikely television runs in history. The pilot, which was shot by a trio of friends, was shopped to television studios before eventually being picked up by FX. Despite the humble beginnings of Always Sunny, co-creators Rob McElhenney, Glen Howerton and Charlie Day have stuck around for the long haul, after extending their contracts with FX sister network FXX that will keep the Gang on the cable through their 12th season. Not bad for a bunch of savage assholes from Philly. 
Did it escape summer? – Give some credit to Danny DeVito. After the star entered the cast in the second season, the boost in notoriety helped Always Sunny take off. Starting in season three, the show's start date was pushed back by roughly a month, landing snug into FX's fall lineup.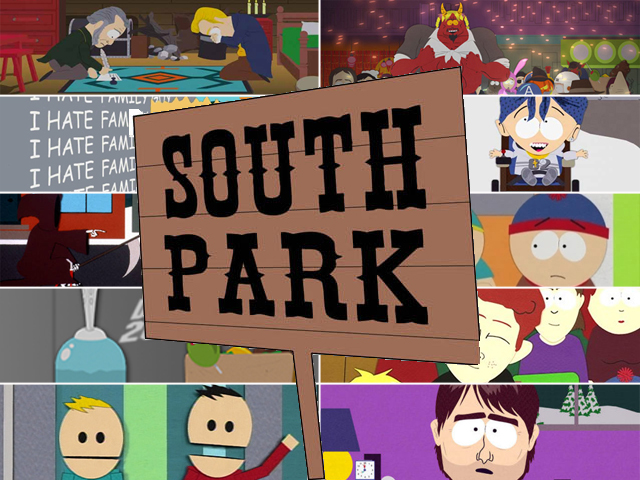 South Park
Premiere Date: August 13, 1997
The foul-mouthed children of South Park, Colorado, were first depicted in a video Christmas card called "The Spirit of Christmas." It was only a matter of time before Cartman, Kenny, Kyle, and Stan went from viral holiday hit to a national phenomenon. Still one of Comedy Central's highest-rated shows, South Park debuted in August 1997 and from the start, its creators Matt Stone and Trey Parker have been fearless in skewering any topic they so please. That includes half of Hollywood, Jews, Catholics, Mormons, Scientologists, the prophet Muhammad, and many, many more.
Did it escape summer? – South Park got its humble start in the summer, but it typically divided the rest of its 17 seasons between the fall and spring. However, the show's full-length feature film, South Park: Bigger, Longer & Uncut, was a summer blockbuster.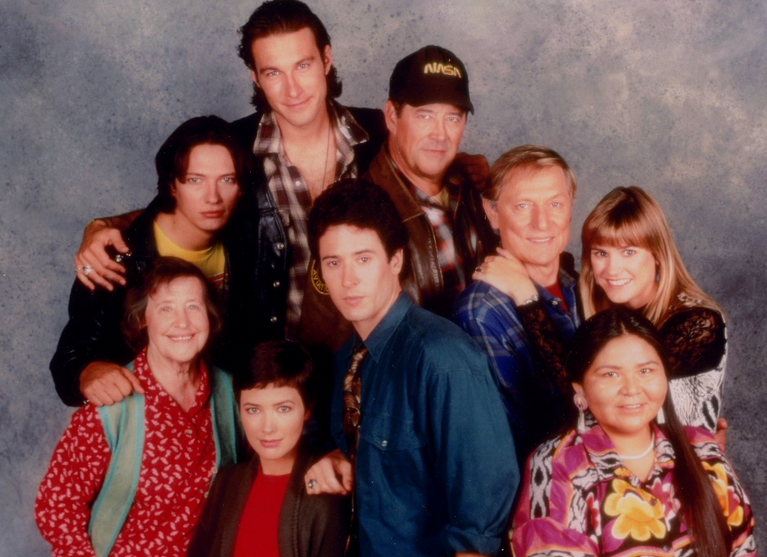 Northern Exposure
Premiere Date: July 12, 1990
There's a joke to be made about dropping a Jewish doctor from New York City into the chilly brunt of an Alaskan winter. Actually, CBS made an entire series out of it. What started out as a summer replacement series turned into a cult classic as Northern Exposure quickly gained a devoted audience and received critical acclaim during its six-season run. The series revolves around Joel Fleischman, a New York physician who comes to Alaska to practice medicine in order to repay a loan he owes to the state. The show found a way to match its quirky characters with both funny and dramatic storylines and to this day it remains one of television's best summer success stories.
Did it escape summer? – Northern Exposure bailed on the short Alaskan winter in favor of CBS's fall lineup starting in 1991.