News
12 Monkeys Season 4: Exclusive Track Foreshadows Epic Ending
Composer Stephen Barton gives us an exclusive early listen of the 12 Monkeys season 4 soundtrack, releasing alongside Friday's premiere.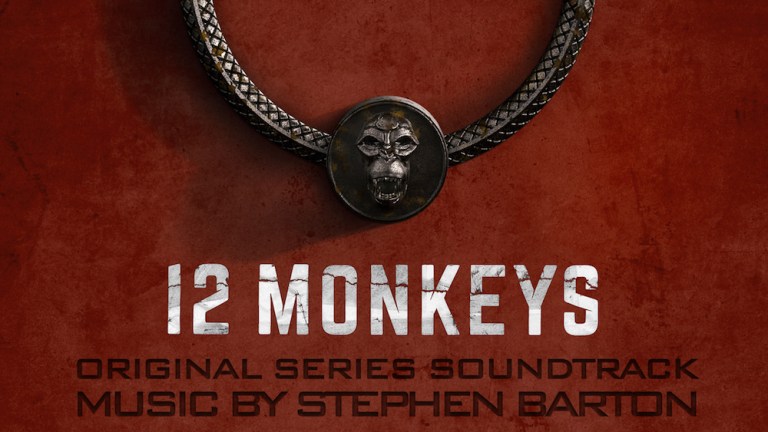 12 Monkeys has woven an intricate web of causality, spinning through ever-expanding cycles connecting the future to the past across its three seasons, and with the season 4 premiere arriving on Friday, June 15,  Lakeshore Records has chosen to release the full digital soundtrack from composer Stephen Barton in conjunction with the final run of Syfy's time travel series. The "Original Series Soundtrack" takes the listener on the same emotional journeys and missions to different time periods that Team Splinter experiences, as the exclusive clip below illustrates.
The sample track, entitled "The Good, The Bad, And The Primary" is evocative of the Wild West, which will play a part in an early episode of 12 Monkeys season 4. "This piece is from a sequence when we travel back to the 19th Century, to the heart of America in its relative infancy and an iconic time in history," explains Barton. "One of the great things about 12 Monkeys is you get to have the best of both worlds, past and present, musically. When some shows — or even movies — go to this genre and period it tends to veer entirely towards caricature, but this is the very opposite of that."
Take a listen to the subtle nature of this richly layered track, which will no doubt lay the groundwork for a rousing adventure.
"[12 Monkeys showrunner Terry Matalas] and I are both enormous fans of James Horner, Ennio Morricone, and John Barry's particular flavor of Americana, in the kind of movies that have a similar attitude to evoking the majesty and awe-inspiring ruggedness of the Wild West," says Barton. "It was a great opportunity to take a couple of our themes, including the new 'family' theme, and give them the kind of big, sweeping thematic workout that can hopefully stand alongside the epic footage of this sequence!"
In addition to 12 Monkeys, Barton has written music for more than three dozen major motion picture, videogame, and television projects. These have included scoring the video game Call of Duty: Modern Warfare and contributing music to Shrek 2 and the first two Chronicles of Narnia movies. He often collaborates closely with Sir Anthony Hopkins, since producing the soundtrack to his movie Slipstream in 2006. They have worked together with the Dallas Symphony Orchestra, as well as touring in Italy with Jean-Yves Thibaudet and the Maggiore Musica di Firenze orchestra. Barton's company Afterlight is based in Hollywood, California.
Check out the 12 Monkeys season 4 original series soundtrack when Lakeshore drops the digital release on iTunes this Friday, June 15, which is also premiere night on Syfy comprising the first three episodes of the final season, running from 8pm until 11pm ET.