Features
10 things we know about Karen Gillan
Want to find out a bit more about Karen Gillan, who's about to play Doctor Who's new companion? Here's what we know so far…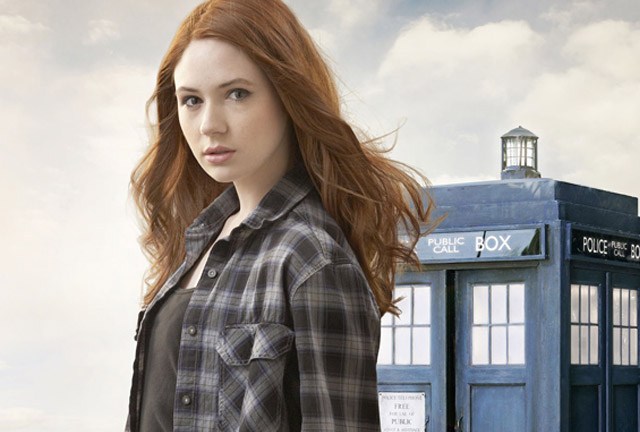 Last week, the BBC managed to successfully take people by surprise – again – with the announcement of who the Doctor's new companion will be for the fifth series of the revived Doctor Who. The name of Karen Gillan, just as with Matt Smith, hadn't even made it to the list of odds bookmakers seemed to be offering, and the corporation will be entrusting the keys to its biggest current franchise to two comparably unknown faces.
So what exactly do we know about Karen Gillan? Here's what we've rounded up so far…
1.  As most people have already discovered, Gillan has already appeared in Doctor Who, playing a soothsayer in The Fires Of Pompeii. This isn't unusually, incidentally: most recently, Freema Agyeman landed the role of Martha Jones, having first turned up in Army Of Ghosts as a different character.
2.  Her television debut came in Rebus, back in 2006. She played Terry Cotter in the episode A Question Of Blood (the second episode of the third series).
3.  She appeared for six episodes in The Kevin Bishop Show, her longest run on television to date. The clip below features her running and screaming, which probably would have got her the job back when Bonnie Langford was auditioning had she been, er, born at the time (crikey I feel old…)
4.  She's already filmed a role for the upcoming movie, New Town Killers, where she's appearing alongside Dougray Scott. In the film, due out in the next few weeks, she plays 'Young Girl In Bus Station'.
5.  Her current project is Outcast, a British horror film starring James Nesbitt that's currently shooting in Edinburgh. It's been written and directed by Colm McCarthy, who's previously helmed episodes of TV shows Hunter, Spooks, Hustle and Murphy's Law. Gillan is playing Ally in the film, not believed to be one of the major roles.
6.  Born in Scotland, she moved to London to train at the Italia Conti Academy of Theatre Arts drama school, and landed her first acting role while still studying there. She eventually left her course early to pursue acting work.
7.  Gillan also has a modelling background, including working at London Fashion Week. She has described modelling as a hobby, rather than her chosen profession. She's also performed on stage several times, something she says she's keen to go back to at some point.
8.  It doesn't take long for the fans to react. Gillan already has six appreciation groups set up for her on Facebook, and the general response to her casting has been positive, albeit focussed on her age, too. It seems the continued wish to play to a younger demographic is still key. That said, compared to some of the names linked with the assistants' job – Lily Allen, anyone? – we can't be alone in being far keener to see the BBC go for a less prominent name.
9.  Gillan's character has not yet been named, and thus far we just know that she'll be stepping into the TARDIS for the first episode under Matt Smith and Steven Moffat's reign on the show. She's thus far signed up, we understand, for the fifth season, which kicks off in the Spring of 2010.
10. Gillan will be forming part of the youngest pairing ever to travel in the TARDIS. Given that the new Doctor, Matt Smith, is 26, and she's just 21, their combined age will be younger than Jon Pertwee's when he was playing the Time Lord.
Finally, Karen: if you're by some chance reading this, all the very best for the role. We looking forward to seeing you at work come the Spring of 2010…