Features
10 ace takes on the Doctor Who theme music
As we ponder how series 8's music will sound, Jeff digs out ten inventive takes on the Doctor Who theme...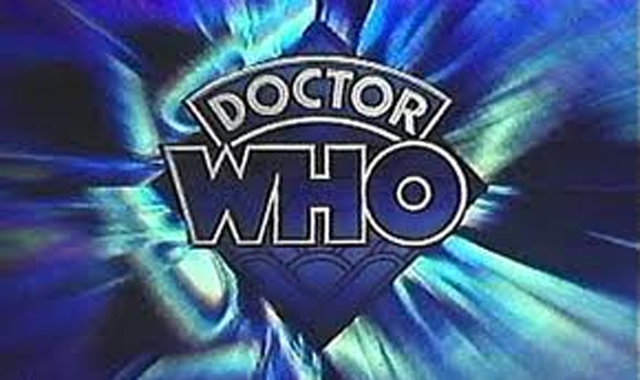 With series eight's Deep Breath fast approaching, there are questions all DW fans will be asking – perhaps none as pressing as "What new bag of tricks will Murray Gold be bringing to the theme song?" While we all wait with bated breath, why not take a gander at these variations on Ron Grainer's immortal work?
Doctor Who Theme – Gallifrey Remixes (Dominic Glynn and Syzygy)
Dominic Glynn's theme from Trial Of A Timelord is an 80s effort that's worn well for this writer, particularly the way Glynn sneaks in a new array of far-out soundscapes. This remix, originally performed at L.A.'s Gallifrey One convention, features four upgrades of Glynn's 'Trial' theme, as produced with Syzygy (a.k.a. Justin Mackay). It takes a few snippets of Colin Baker's "in all my travels" speech, and blends eerie underscore from The Ultimate Foe with Glynn's theme. It's the kind of electro groove worth spinning in a club and cracking open a few glowsticks to.
Dr. Who (Mankind)
After Meco Monardo scored a huge hit disco-ing up the Star Wars theme, record producer Don Gallacher decided to cash in and do the same. The result is the recently re-released Dr. Who theme by Mankind, available in both a radio edit and 7 minute "cosmic" remix. It doesn't do much with the main part of the theme, but I'll give credit for the funky bridge, which contains a metallic voice grating "He Is The Doctor. Doctor Who!" like a primordial Transformer. It's of a piece with Manhattan Transfer's Twilight Zone/Twilight Tone (see an earlier Den Of Geek bit on Sci-Fi Disco Hits, here) in its tacky efforts to get the mass public shakin' their booty to something inherently nerdy.
Who Is The Doctor? (Jon Pertwee)
Laying down a funked up version of the theme with what is essentially Jon Pertwee doing a "rap" ("I cross the void beyond the mind/The empty space that circles time") echoing what Vincent Price would later do at the conclusion of Michael Jackson's Thriller, is Who Is The Doctor? I'm not sure what this, along with the terrible B-side (Pure Mystery), did to further Pertwee's musical career, but it works quite nicely over the end credit montage from More Than 30 Years In The TARDIS.
Doctor Who – Latin Version (Keff McCulloch)
Though it makes you pine for a version of the theme tune by the Tito Puente, Eddie Palmieri, or even Miami Sound Machine, there's something to this electronic attempt by synth whiz Keff McCulloch. Admittedly, it takes one third of its six minutes to build up to the payoff of hearing what the theme would sound like if performed by a Cuban jazz band. But on this, the standout track from Silva Screen's Variations On A Theme EP, McCulloch pulls it off, particularly in a nifty piano solo. All this really needs is an actual brass section. Buena Vista Social Club, are you free to spare some studio time to update this puppy?
Doctor Who (Orbital)
This is the track that covered BBC Video's way-cool montage of 40th anniversary clips. I'm not the hugest fan of this take, but with over 800,000 hits for the live version on YouTube, I'm clearly in the minority. Especially as that BBC special shows what may be the biggest crowd assembled to rave out to the Doctor Who theme. If you're going to trip out and go into a swirly sound vortex, then this might be your bag.
And here's the 40th Anniversary take:
Comedy Prom Version (Tim Minchin)
Anyone who decides to play the tune on a keytar wearing a Prince Charles mask with full orchestral backing at Royal Albert Hall deserves to be on some sort of list.
Dr. Who (Neil Norman)
Who fans old enough to remember the drought of 1990 – 2005 will likely know the album of Neil Norman interpretations this track comes from (Greatest Science Fiction Hits, Volume 2). This was back in the day when DW was "not cool" (e.g., teenagers swooned for Backstreet Boys instead of Matt Smith and the Ponds). But there is Tom Baker, a cyberman, and some Ogrons, all sharing space with the dudes from Star Trek, Buck Rogers, and George Reeves Superman on the cut-and-paste cover collage. Running under a minute and a half, is it even worth putting on this list? Sure, what the hell. It owes a lot to Mankind's disco mix, with more swirly synthesizer pulses than you can shake a Casio keyboard at. Still, if you want a better taste of Neil Norman's weird sci-fi pastiches, you're best to check out his take on the Buckaroo Banzai theme.
Doctorin' The Tardis (The Timelords)
What happens when you fuse Gary Glitter's Rock And Roll Number 2 with the Doctor Who theme? Back in 1988, we all found out, thanks to this mash-up courtesy of the Timelords (Lord Rock, Time Boy a.k.a. Bill Drummond and Jimmy Cauty a.k.a. The KLF). The track hit No. 1 in the UK and resulted in a video featuring a police car (Ford Timelord) and a prism-like dalek driving around Wiltshire.
Dr. Who (Don Harper's Homo Electronicus)
This thing starts sounding out as irritating as the notorious "Delaware" version of the signature tune, but a minute in, and you'll think Head Hunters-era Herbie Hancock took over. The recording turns into a trippy acid-jazz take on the theme song you'd be proud to play in a head shop. It's been available on RPM's Who Is The Doctor? album for some time, but if you dig the late Don Harper, you may want to track down Dual Planet's new Cold Worlds album. It features this, plus a heap of other Harper music from Pat Troughton's The Invasion and Dawn Of The Dead.
Doctor Who Is Gonna Fix It (Bullamakanka)
Well, you were promised ten versions of the theme song, yes? Hand it to Aussie country group Bullamakanka to come up with something different – and at least their lyrics are more inspired than the hiatus record "Doctor In Distress." Plus, I'll give credit to any version of the theme that appears on an album with the song Dingo Hang Dog Blues.