News
Zoe Saldana on Star Trek, Avatar and working with J.J. Abrams and James Cameron
She's Uhura in Star Trek, and she turns up in Avatar. Zoe Saldana has been talking about working with Messrs Abrams and Cameron...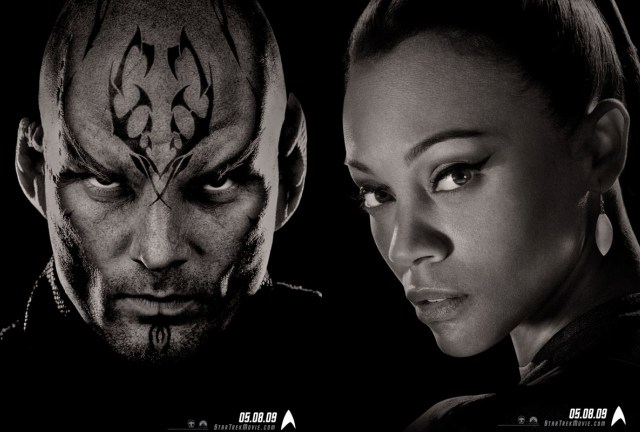 Zoe Saldana is just about to grace our screens here in the UK as the Nubian goddess, communications officer Uhura in J.J. Abrams' Star Trek re-imaging, but that's not the only sci-fi blockbuster the actress is set to star in this year. Saldana also snagged a role in James Cameron's just-possibly-genre-redefining Avatar, and she's been gushing about working with two of Hollywood's most visionary directors.
"It's amazing for an actor to work with J.J. and Jim," Saldana said. "They are similar in that they are exquisite at what they do, and they are young at heart." The actress then expanded on some the emotions she experienced while working with the two:  "J.J. has made a very important place for himself in Hollywood by being an exquisite writer. And Jim has done the same by being an amazing voyager and visionary, and a great filmmaker."
However, Saldana compared Cameron, who has created some of science fiction's most iconic moments of all time – not to mention the behemoth that was Titanic – to a real life Captain Kirk, with a pithy piece of hyperbole. "He goes where no man has gone before," the actress beamed.
Avatar, set for release at the end of the year, has been a decade in the making, and is utilising, state-of-the-art 3D technology that threatens t re-define the medium of cinema. And, according to Saldana – who plays a character called Neytiri – the shoot was as strenuous as you would expect from the notoriously demanding Cameron.
"Avatar by far is the most physically strenuous film I've ever done. A role had never challenged me to the point where it freaked me out and scared me. And Avatar definitely did that. I really have high hopes for it," the actress explained. "Because for two years I gave every bit of me in that part."
So, it seems that Saldana is set for a huge profile exposure 2009. It's not every year you get to work with Hollywood's hottest new director and the man responsible for Aliens, Terminator 1 & 2 and Titanic, though, is it?