News
Zack Snyder on a 300 prequel
What would bring us 300 part 2? A great idea and some cool Frank Miller drawings according to Zack Snyder...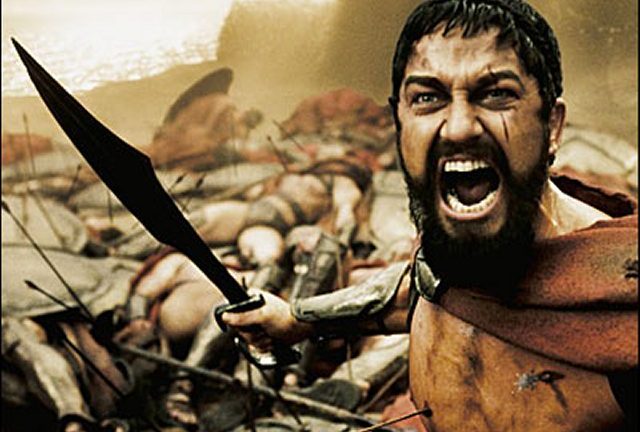 Fresh from picking up a Director of the Year award at Las Vegas' ShoWest, Watchmen's Zack Snyder couldn't resist letting slip about Frank Miller's continuing development of a sequel to 2006's violent swords-and-sandals epic, 300. Which has to be one of the least likely follow-ups ever, seeing as… MAJOR SPOILER…most of the lead characters kark it in the original movie, that starred Gerard Butler as Spartan King Leonidas.
Miller, who also wrote the Sin City series of graphic novels and directed this year's The Spirit, has been working on a follow up to 300 for over a year – centering on the events leading up to and directly following the Battle of Thermopyale, where 300 Spartan soldiers held off a whole Persian army. Snyder, who directed the film adaptation, has heard some of them and likes the ideas.
"There's something that happens in history between Leonidas dying at the Hot Gates and Platea," Snyder said. "That's a year that's left out of the [original] movie. A lot happened."
300 touched on the historic Battle of Platea, where 10,000 Spartan warriors crushed a whole Persian army. But also of importance was the naval Battle of Salamis. And it is these events that would form the narrative core of any sequel.
Snyder explained: "Frank is definitely working on an idea. If Frank comes up with a great idea and draws something cool, there's no reason why we wouldn't make another movie."
When asked directly if he would be interested in helming the project, Snyder responded: "Sure…If Frank does something great then yes. It's on him now."
While a big 300 fan personally, I find 'prequel sequels' are always a hard act to pull off. With the writers hamstrung from the start – as anyone who's seen the original knows how the story ends. But I'm willing to give Miller the benefit of the doubt here, so let's see what he can come up with.
Snyder is also committed to at least two different projects, the animated owl caper Guardians Of Ga'Hoole (rumoured to have the voice talents of Hugh Jackman, Geoffrey Rush and Hugo Weaving involved) and the live action Sucker Punch – which is being described as 'Alice In Wonderland with machine guns'. Both movies are set for a 2010 release.